News ·
Small community, big vision
In the middle of the Great Barrier Reef, a tiny island is carving out a place for itself as a hub for sustainability.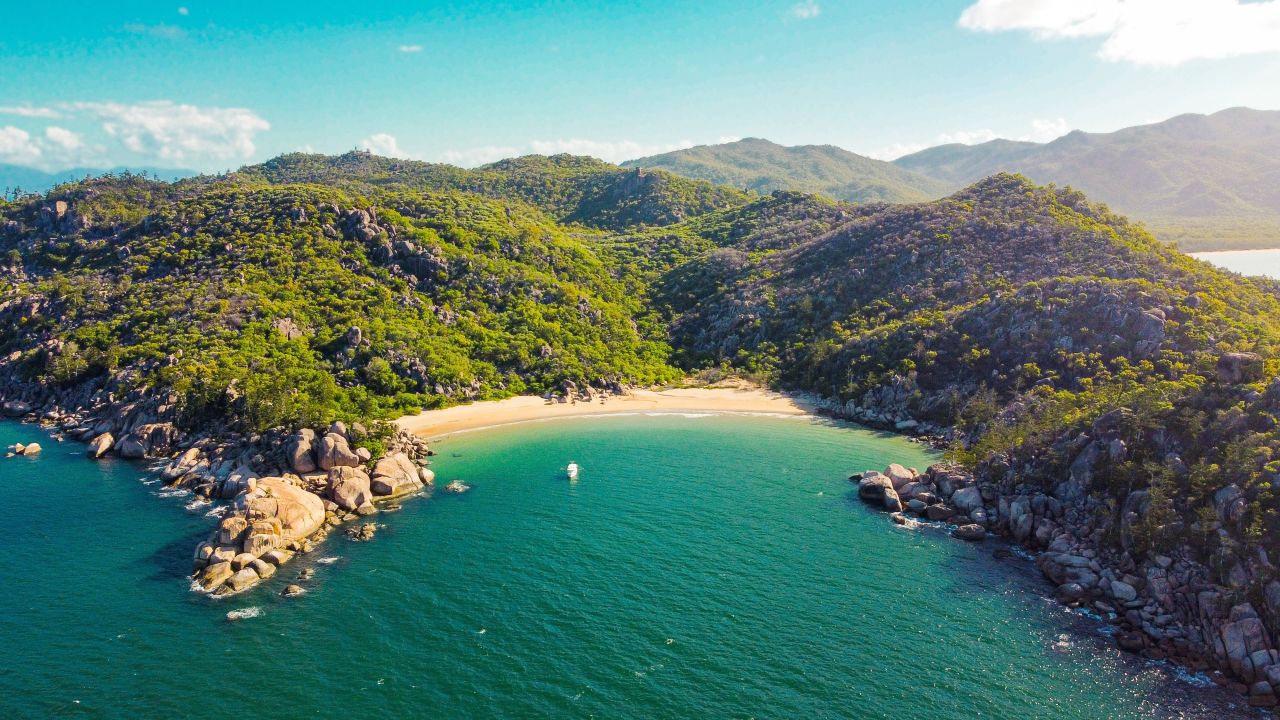 About eight kilometres offshore from Townsville in Northern Queensland you'll find Magnetic Island, with its golden beaches, coral reefs, rich vegetation and over 250 animal species including the vulnerable green turtle and koala. As well as having World Heritage status, over half of the island is a national park with incredibly diverse habitats.
Magnetic Island – Yunbenun – or "Maggie" to the locals, is home to around 2,500 residents as diverse as the landscape they live on. The community is passionate about protecting the social, ecological and cultural values of their home and have come together to realise a collective vision of a healthy marine environment and catchments on Magnetic Island.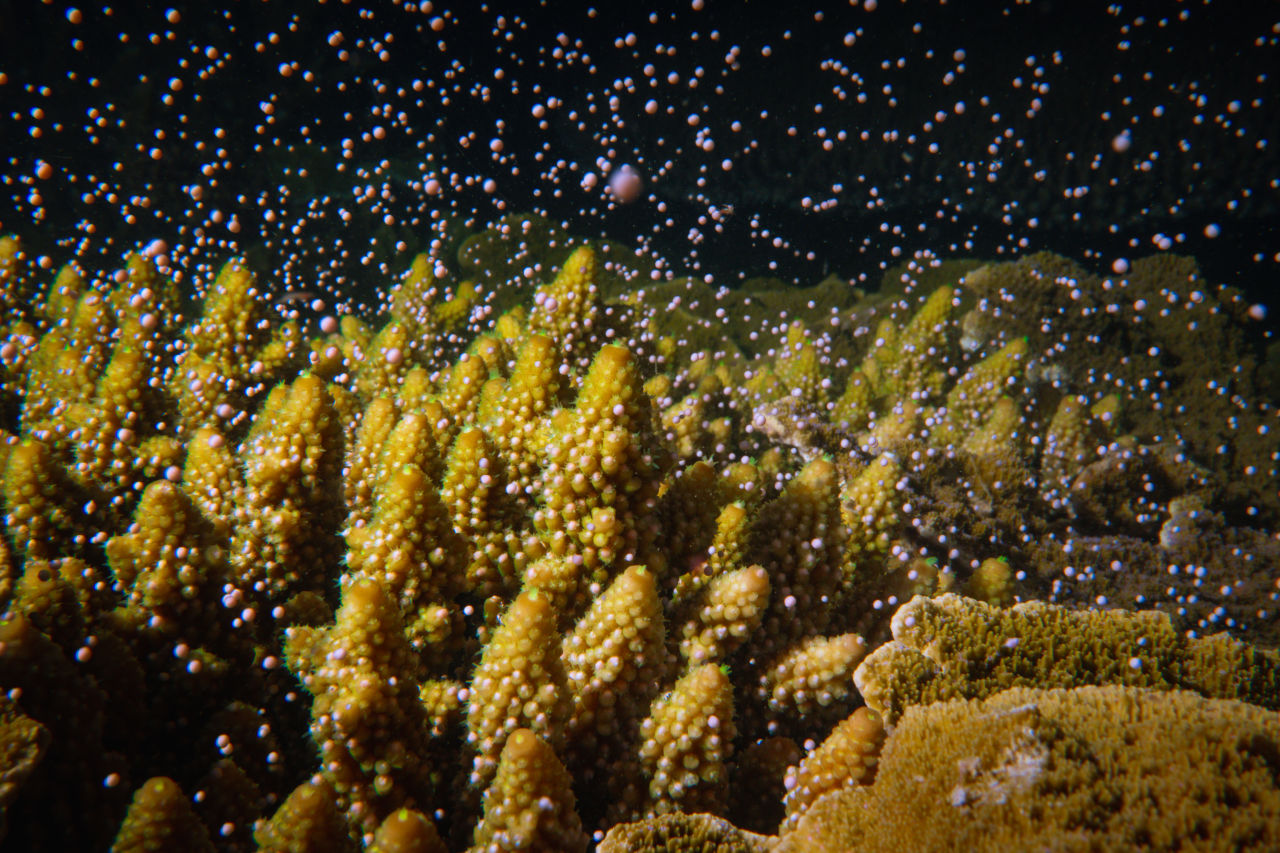 Coral spawning at Magnetic Island, a World Heritage site.
The community has long recognised the ecological importance of the island and its contribution to the Great Barrier Reef ecosystem. It's also keenly aware of the challenges the Reef faces from climate change and other local threats like urban and coastal development and invasive animals and plants.
In 2020, the Magnetic Island Community Development Association (MICDA) led the creation of the Magnetic Island Reef Community Action Plan in an effort to empower local groups and individuals to nurture, restore and protect the island.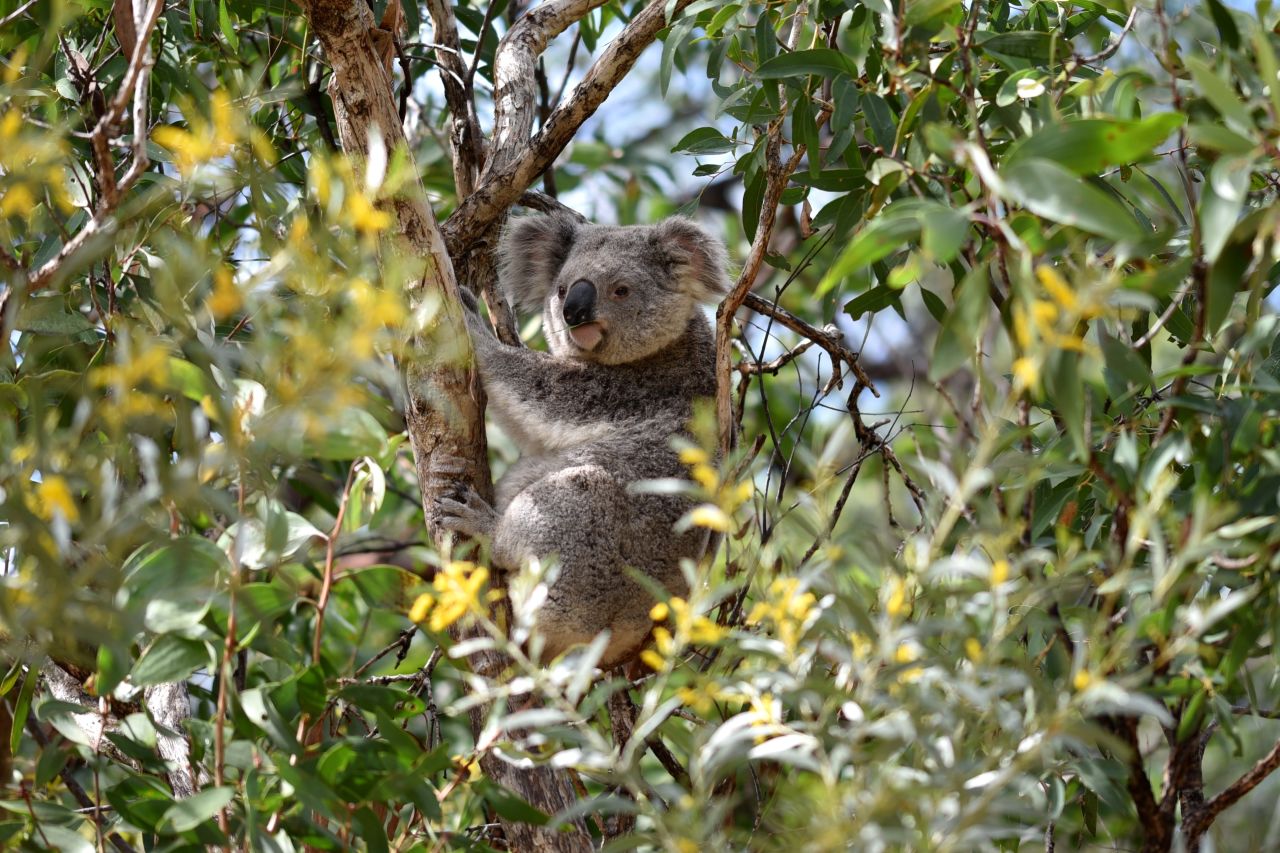 The endangered koala is one of the vulnerable animals that can be found on Magnetic Island.
Community Action Plans (CAPs) aim to identify shared goals, priorities and actions to maximise the impact of community projects. The CAP for Magnetic Island, supported by the Great Barrier Reef Foundation, initially united 12 groups including Wulgurukaba Traditional Owners, five different community groups, Magnetic Island State School, Townsville City Council, QPWS and the Great Barrier Reef Marine Park Authority to develop the plan and then commit to a whole-of-island approach to protect and restore the island's World Heritage values.
The Wulgurukaba people were heavily involved in the development of this plan, forming the Wulgurukaba Working Group to ensure that Traditional knowledge and values were incorporated into the projects.
The Great Barrier Reef Foundation is funding four part-time roles – a CAP Leader, a Community Partnerships Coordinator and two Traditional Owner Coordinators – to help enable this important work and continue to grow new partnerships and participation.
#Real people, real results
Three projects have now received seed funding and are currently underway on the island.
Magnetic Island's World Heritage Values
Magnetic Island Nature Care Association is identifying the knowledge gaps required to effectively address threats to Magnetic Island's natural values.
Community Partnerships for Ecosystem Monitoring
Magnetic Island Community Development Association is harnessing the energy and knowledge of residents, Traditional Owners and stakeholders to record and report on the island's marine and coastal ecosystem health.
Traditional Owner participation on land and sea country
Magnetic Island Community Development Association and the Wulgurukaba Working Group are increasing Traditional Owner participation in on-country initiatives which promote and strengthen cultural heritage and help protect the local area.
This small but important island is showing just how much can be achieved when a community of passionate Reef supporters pool their resources, knowledge, funding and efforts to work towards a better future for our Reef and its people.
Magnetic Island Community Development Association President Les Sampson says: "The process has catalysed our community, both adults and children, to future-proof the land and sea country of Yunbenun (Magnetic Island) and helped create this leading sustainable island community."
Magnetic Island CAP Leader Gemma Wickens adds the CAP has brought together residents, scientists and managers to share the wealth of knowledge embedded within the community.
"It has been great getting out and talking with people and we are very excited to see where the program takes us," she says.