Project News ·
Whitsunday tourism operators upskill to help restore local reefs
Our mission to help coral reefs in the Whitsundays recover from the impacts of climate change is underway right now, with local tourism operators diving in to plant corals and conduct research on the archipelago's key reefs.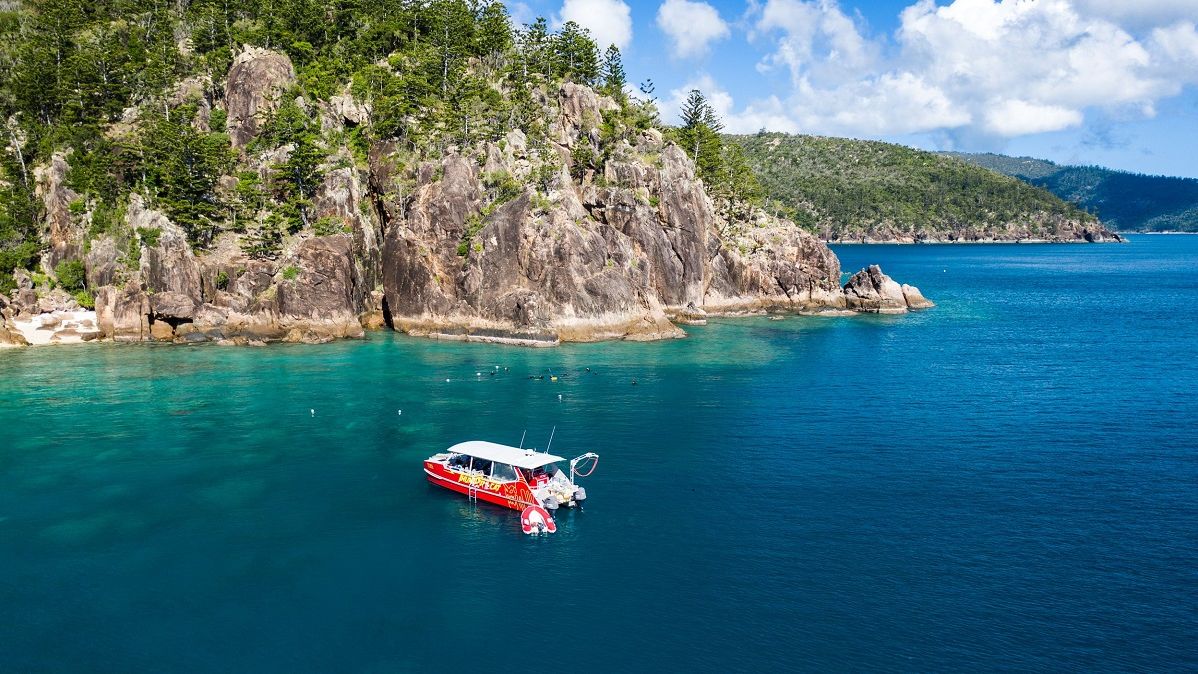 More than 600 corals have been planted in just the past two days, with our partner Reef Ecologic leading the quest to train and upskill more than 20 tourism operators in local reef restoration over this two-week project.

This research and coral planting work are led through the Foundation's Reef Islands Initiative, with the Whitsundays' beautiful weather, calm seas, clear visibility and abundant marine life creating a stunning backdrop for our enthusiastic coral planters.
Vessels and staff from Red Cat Adventures, Ocean Rafting and Daydream Island – all stood down due to COVID-19 restrictions – are supporting the coral planting and research, and staff are thrilled to be back out on the water and contributing to their local reefs' health.
The Great Barrier Reef Foundation's Reef Islands Initiative is the largest reef habitat rehabilitation project of its kind in the Southern Hemisphere, supported by funding from Lendlease, the Australian Government's Reef Trust, the Queensland Government and the Fitzgerald Family Foundation.