Media Release ·
Queensland $56 billion Reef worth protecting
– Queensland Government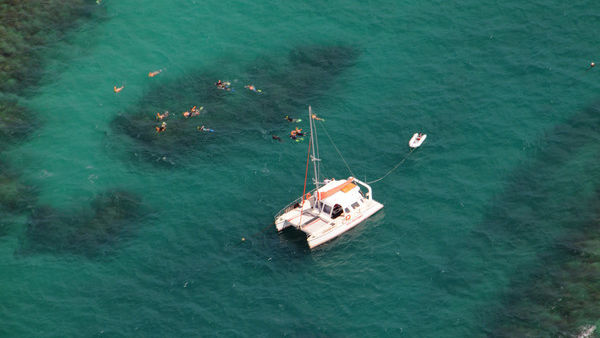 #Media Release: Minister for Environment and Heritage Protection and Minister for National Parks and the Great Barrier Reef The Honourable Steven Miles
A new Deloitte Access Economics report released today identifies the social, economic and iconic asset value of the Great Barrier Reef at $56 billion.
Minister for the Great Barrier Reef Steven Miles welcomed the report which brings the three elements together for the first time and shows the reef is worth more than 12 Sydney Opera Houses.
"This highly anticipated report confirms the outstanding value of the Great Barrier Reef," Mr Miles said.
"But it could be even higher as the research did not seek to place a financial value on the tremendous biodiversity and the natural wonder value on a global scale.
"The Great Barrier Reef is incredibly precious to all Australians, and the international community - and this report confirms that.
"It also confirms the Palaszczuk Government's record investment in improving Great Barrier Reef water quality is justified, with two-thirds of people surveyed willing to pay for its continued existence and protection.
"We have committed $175 million over five years, plus a boost of an additional $100 million for improved reef water quality outcomes.
"This means we are investing more than $63 million in 2017-2018 which is almost double the annual funding provided by previous governments."
The Minister said the research showed the Great Barrier Reef contributed $6.4 billion in terms of the value added to the economy and over 64,000 direct and indirect jobs in 2015-2016.
"The government promised to focus on job creation and this report demonstrates the Great Barrier Reef is critical to supporting jobs in Australia.
"The report also rightly identifies an opportunity and need for action on a universal level to protect the reef.
"As the report clearly recognises, protecting the Great Barrier Reef is not only an Australian or international priority – it is a human one."
Mr Miles thanked the Great Barrier Reef Foundation for commissioning the report, with support from National Australia Bank and the Great Barrier Reef Marine Park Authority.