Media Release ·
Regional communities invited to lead Reef action plans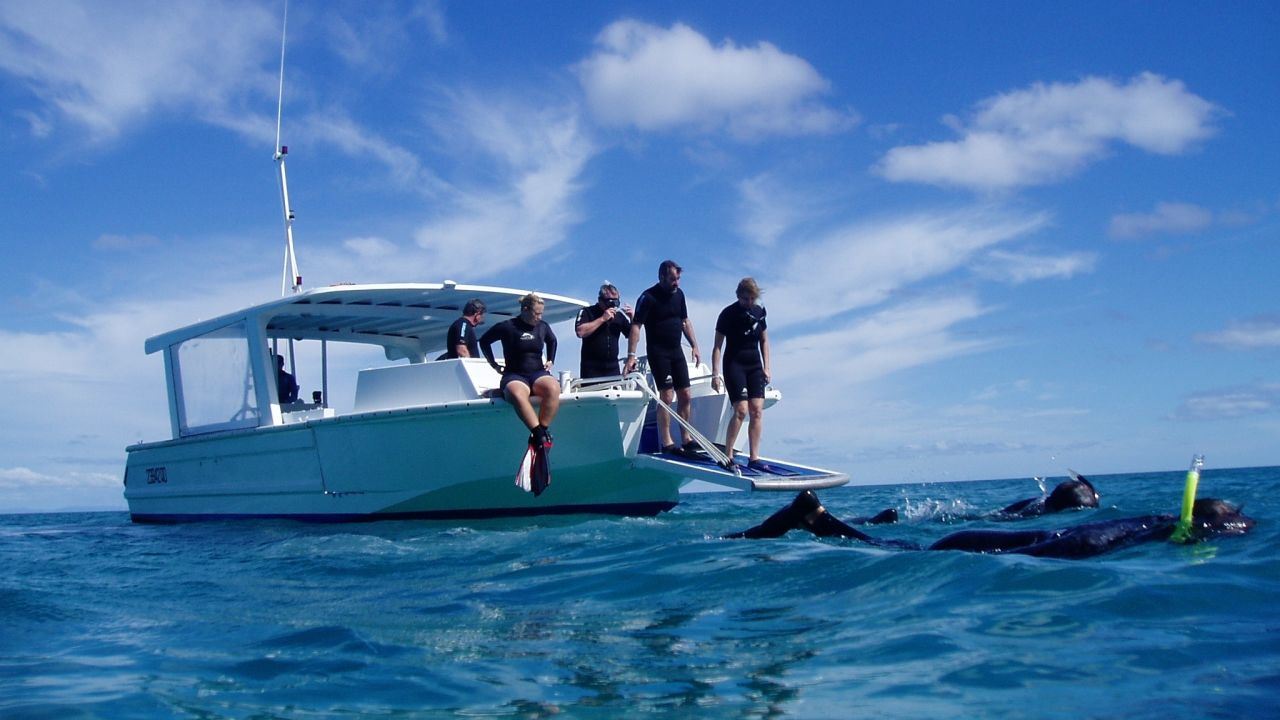 Regional communities at the forefront of on-ground and in-water efforts to protect the Great Barrier Reef will be able to accelerate local Reef protection actions and strengthen connections with Reef science and management, under a new $310,000 initiative announced today.
The Great Barrier Reef Foundation is inviting applications for Community Action Plan leaders to design and lead the collaboration to develop action plans for six key Reef regions: Cape York (Cooktown and surrounds), Wet Tropics (Cairns and the far north), Burdekin Dry Tropics (Townsville and surrounds), Mackay Whitsunday Isaac, Fitzroy Basin (Rockhampton and surrounds), and Burnett Mary (Bundaberg and surrounds).

Great Barrier Reef Foundation Managing Director Anna Marsden said the Great Barrier Reef is Australia's unique living icon, and as Australians we should be proud that it's our responsibility to look after it.
"Australians have a strong connection with the Great Barrier Reef and many people and organisations are already delivering local actions to help protect the Reef and want to do more," Ms Marsden said.
"Every day people are working and volunteering to help the Reef along its 2300km length, from keeping predators away from turtle nests and plastics and pollution out of waterways, to monitoring water quality and the health of marine nurseries like mangroves and seagrass beds, and the Foundation is proud to be supporting activities like these through our 25 community and 18 Traditional Owner Reef protection projects," Ms Marsden said.
"The impacts of climate change that we are seeing right now on the Reef, with increasing water temperatures affecting coral health, means we have to step up the scale and urgency of the response and ensure everything we do makes a difference.
"The Foundation's strength is in bringing everyone together – from science, management, business, community, Traditional Owners and government – for the benefit of our Reef."
Reef Community Action Plans will work to integrate local coastal and marine activities with other Reef protection endeavours to increase their collective impact, contribute to informing decisions about Reef management and drive positive change.
Each Community Action Plan will create shared goals for community Reef protection, identify critical projects and develop a practical plan that further strengthens and accelerates community Reef protection outcomes that are specific to that area.
Communities will be even more actively involved in planning, implementing, monitoring and celebrating Reef resilience actions through this program to identify critical community Reef protection local actions which address regional priorities.
Right now the Great Barrier Reef Foundation is looking for the organisations or individuals who can lead this important work for each region.
Up to $55,000 is available for each successful applicant to collaboratively design, create and share their Community Action Plans.
Applications open today, Tuesday 3 March and close on Thursday 9 April 2020. Details and application forms are available on the GBRF website. Potential applicants can get further information by emailing grants@barrierreef.org or calling 07 3171 0413.
This new community Reef protection initiative will add to the Foundation's 61 Reef Trust Partnership projects already being delivered with more than 65 direct project partners.
The Community Action Plan project is funded by the partnership between the Australian Government's Reef Trust and the Great Barrier Reef Foundation.
Applications and more information available here: https://www.barrierreef.org/what-we-do/reef-trust-partnership/grant-rounds
ENDS
Media contact: Sarah Henderson 0429 890 087 | shenderson@barrierreef.org