Media Release ·
Saving the Reef with our Traditional Owner partners #NAIDOC2020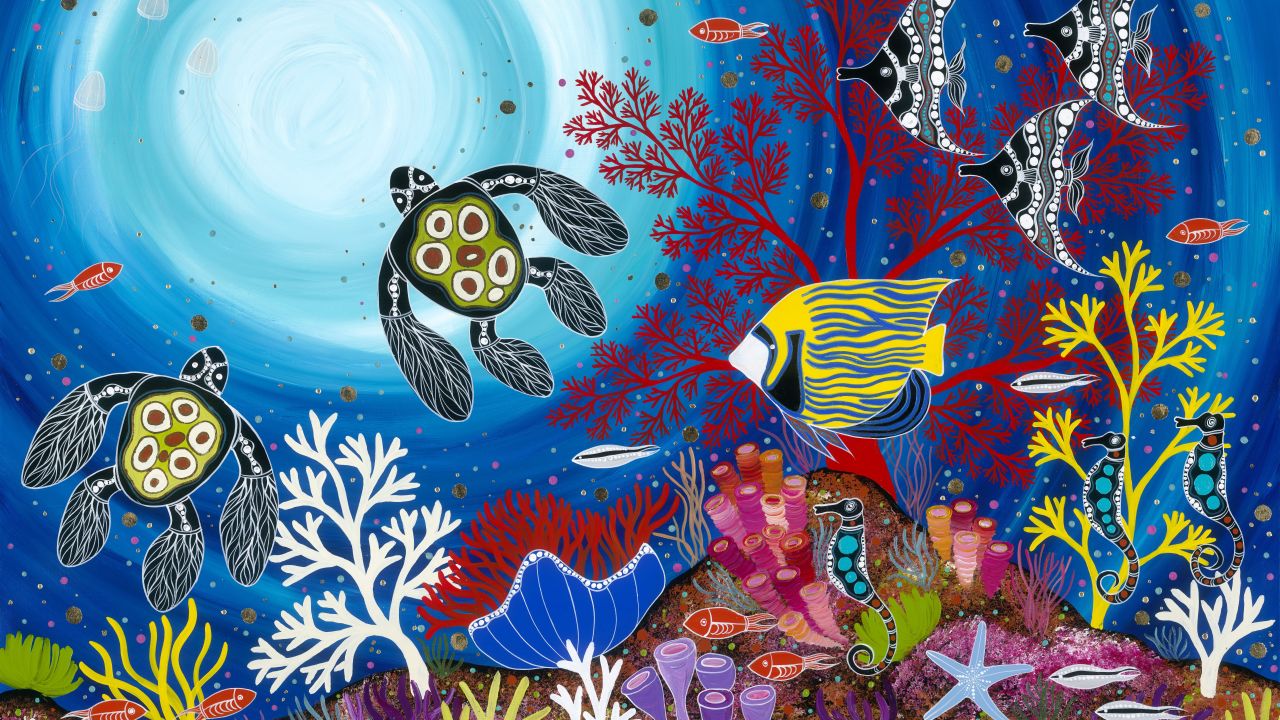 'Reef Wonderland' artwork by Melanie Hava, Mamu Aboriginal woman, Dugulbarra and Waribarra family groups, from the Johnstone River catchment of the Wet Tropics of Far North Queensland and the adjoining Great Barrier Reef sea country.
Aboriginal and Torres Strait Islanders are the First Nations Peoples of Australia. There are more than 70 groups who always was, always will be the Traditional Owners of the Great Barrier Reef.
The Great Barrier Reef is an irreplaceable icon, but our Reef and its marine life are facing a growing combination of threats and without help the outlook is bleak.
We all have a role to play and we're proud to be saving the Reef with our Traditional Owner partners through our many Traditional Owner Reef Protection projects underway right now.
Together we're delivering on-ground projects such as junior ranger programs, Land and Sea Country planning and saving the world's largest green turtle nesting area on Raine Island.
The Traditional Owners of the Reef have rich, ongoing connections, rights, interests and aspirations in Land and Sea Country along the length of the Great Barrier Reef.
They are custodians of this place and through their customary Lores, traditions, protocols and customs have been protecting and caring for their Country for millennia.
We're privileged to have 17 Traditional Owners of the Reef and its Catchment working as staff, in advisory roles, or on Technical Working Groups, co-designing programs to help save our Reef.
Together we're designing the largest Traditional Owner-led Reef protection program, investing more than $50 million over six years funded through our partnership with the Australian Government's Reef Trust.