Young Reef Leaders
Shaping the Future of the Great Barrier Reef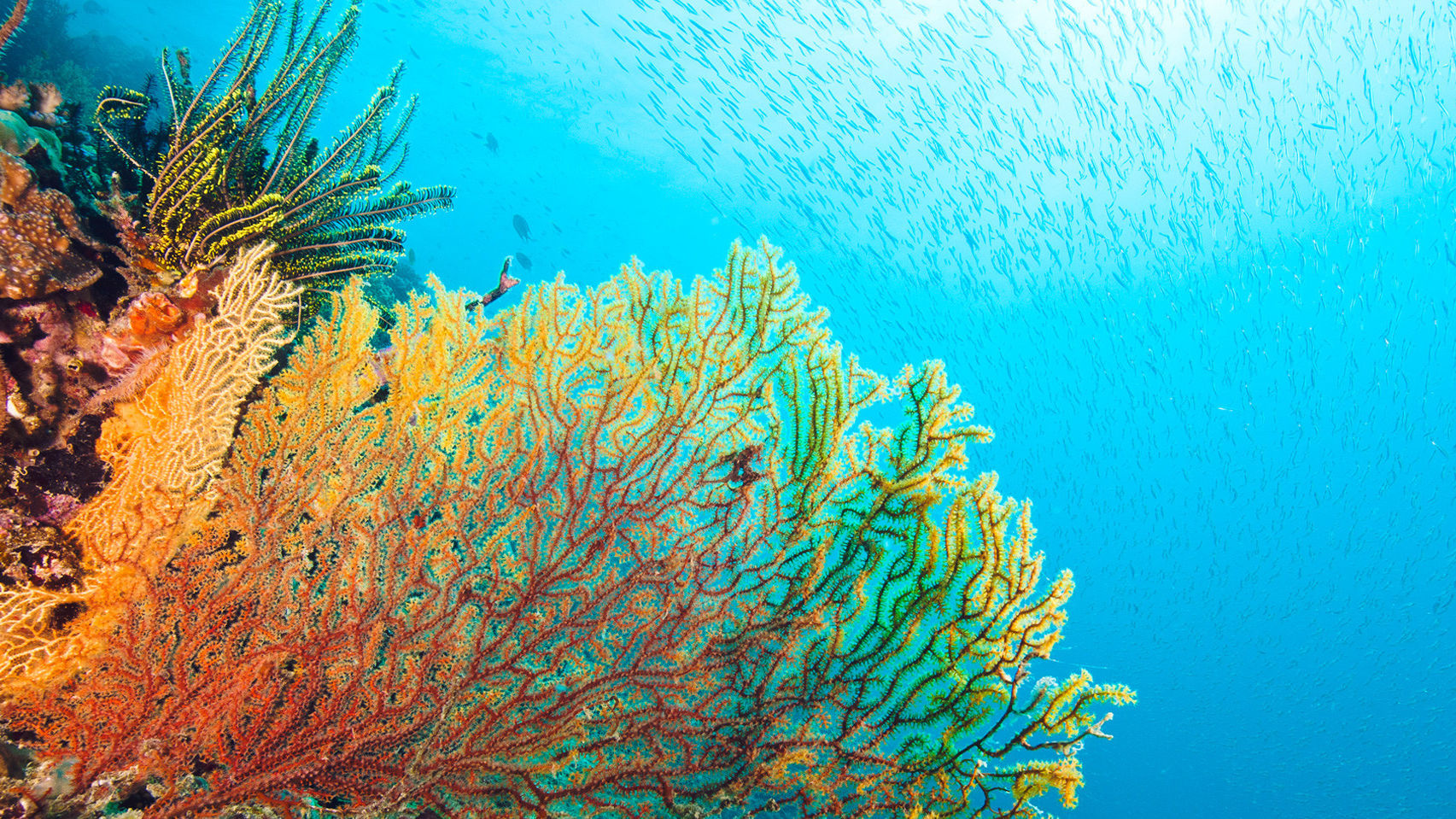 This opportunity is now closed.
The Great Barrier Reef Foundation, in its commitment to the Great Barrier Reef Region, introduces the Young Reef Leaders initiative.
The project aims to amplify the voices of dynamic young Traditional Owner leaders and other First Nations people working in the Great Barrier Reef Region between the ages of 18-28 years. This opportunity will elevate the lived experience and young leaders' diverse perspectives through peer-to-peer dialogue and activities, facilitate young and emerging leader solutions, explore cultural exchanges, foster leadership skills and experiences and create meaningful connections with established leadership networks, including with other young and emerging leader networks.
By bringing together these elements, this initiative aims to support a new generation of leaders who are well-equipped to champion the protection and sustainable governance of the Great Barrier and its Catchment.
Who should apply?
We invite young Traditional Owners and Indigenous individuals in the Great Barrier Reef Region who:
Hold a strong vision for healthy Country, Culture and Community.
Are passionate about the care and protection of the Great Barrier Reef and Catchment.
Are aged between 18 and 28.
Demonstrate emerging leadership experience.
Demonstrate interest in leadership, governance, program design and delivery within the Great Barrier Reef Region.
The Young Reef Leaders initiative is a positive step towards ensuring the perspectives of young Traditional Owners are not just heard but actioned. By empowering young and emerging leaders through culture, learning, mentorship, and opportunities, we aim to support the next generation of leaders be equipped to make informed decisions for the future of the Great Barrier Reef.
More about the opportunity
Keeping culture, governance and leadership strong remains a top priority for Traditional Owner governance members working with the Great Barrier Reef Foundation in the co-design and delivery of the Reef Trust Partnership Agreement. Leadership succession and bringing along emerging leaders is particularly critical to future-proofing Traditional Owner governance arrangements operating within the Great Barrier Reef Region.
This work forms part of the Leadership Series (Innovation, Leadership and Collaboration) and is an important foundational piece in understanding how successional planning may be effective across future governance and leadership scenarios.
Read the Expression of Interest, then complete the Application Form and email it to applications@barrierreef.org by 5pm (AEST) on Friday 10th November 2023.
Late applications will not be accepted.
If you have any questions, please email traditionalowners@barrierreef.org.
Frequently asked questions will be added to this webpage, so check back regularly.
#Frequently Asked Questions
How old do I need to be to apply?
This initiative is for First Nations young leaders between the ages of 18 - 28 years.
If I am 17, but will turn 18 next year, can I still apply?
No, you will need to be 18 - 28 years of age as of 3 December 2023 to be eligible to apply and participate in the first workshop 4-7 December, Sydney.
If I am turning 29 in 2024, can I still apply?
Yes, if you are 28 by the closing date, you may apply.
Do I need to be of Aboriginal and/or Torres Strait Islander heritage to apply?
Yes, this initiative is for Traditional Owners of the Great Barrier Reef and other Aboriginal and/or Torres Strait Islander Peoples that are working on the Great Barrier Reef Region and/or helping a Traditional Owner group in the Great Barrier Reef Region.
Please make sure you read both the Expression of Interest Guidelines and the Application Form for help to submit your application.
We've got some rules to follow on how we can communicate about the application process, so that everyone is able to get the same accurate information about the opportunity. Unfortunately this means that we can't call you directly, but we can help answer your questions by email and help you access the project information as easily as possible. Please email us your questions here: traditionalowners@barrierreef.org and we will provide you with a written reply as soon as possible.
What is the Great Barrier Reef Region?
The Great Barrier Reef Region is land and waters that are known to be the Great Barrier Reef World Heritage Area and its adjacent Great Barrier Reef Catchment.