Explainers ·
What are coral probiotics?
What they are, why they're needed and how they're helping to restore coral reefs.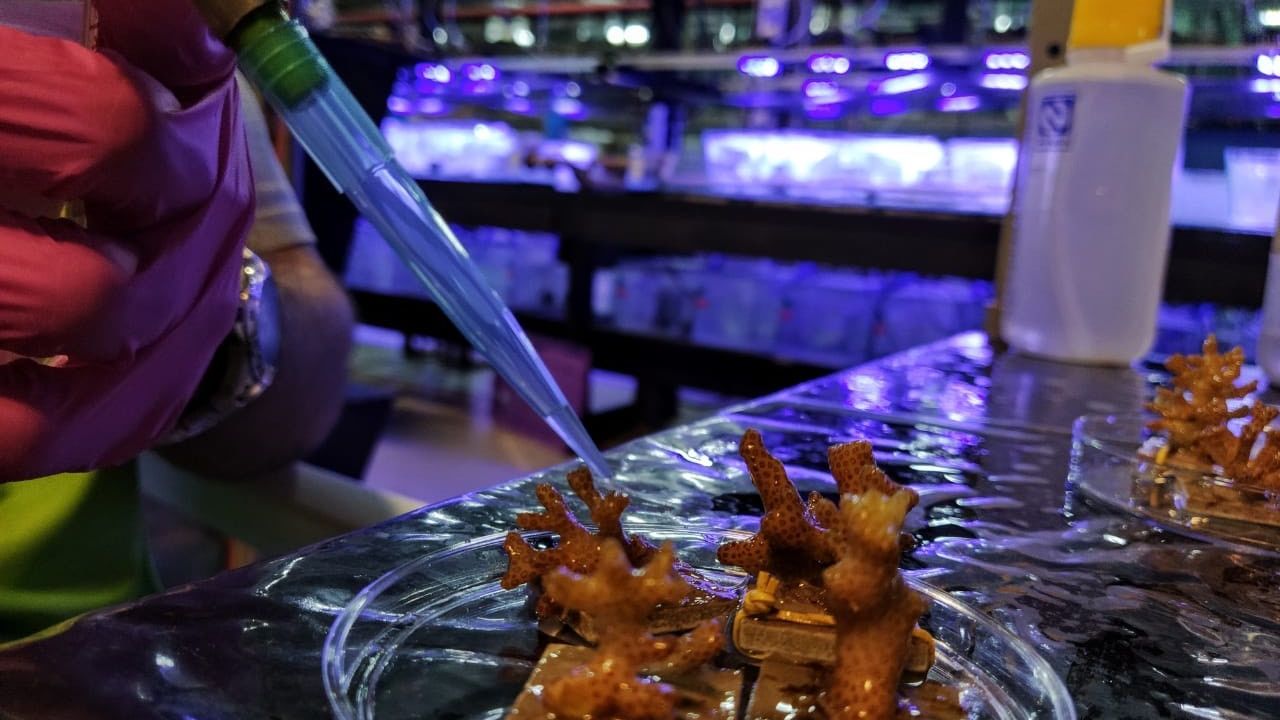 Just like humans, corals rely on a host of good bacteria to help keep them healthy and, just like us, the balance between good and bad bacteria is often disrupted in times of stress.
Probiotics have been widely and successfully used to improve both human and animal health, however their use in marine ecosystems has been largely unexplored – until now.
Pioneering research, supported by the Great Barrier Reef Foundation, has now revealed that corals can also be given probiotics to increase their health and resilience to stresses related to climate change, such as rising water temperatures.
How do coral probiotics work?
Each individual coral has a complex microbiome – a diverse community of hundreds of thousands of unique types of bacteria, fungi, viruses and other tiny organisms that live inside their bodies. They help corals with nutrition and protection against diseases.
During environmental stress, a coral's microbiome changes and becomes imbalanced. Probiotics may help prevent and delay such destabilisation and assist in the re-establishment of a healthy microbiome.
Parcels of probiotic bacteria can be delivered to corals in a variety of ways, including through specialised diets and feeding techniques.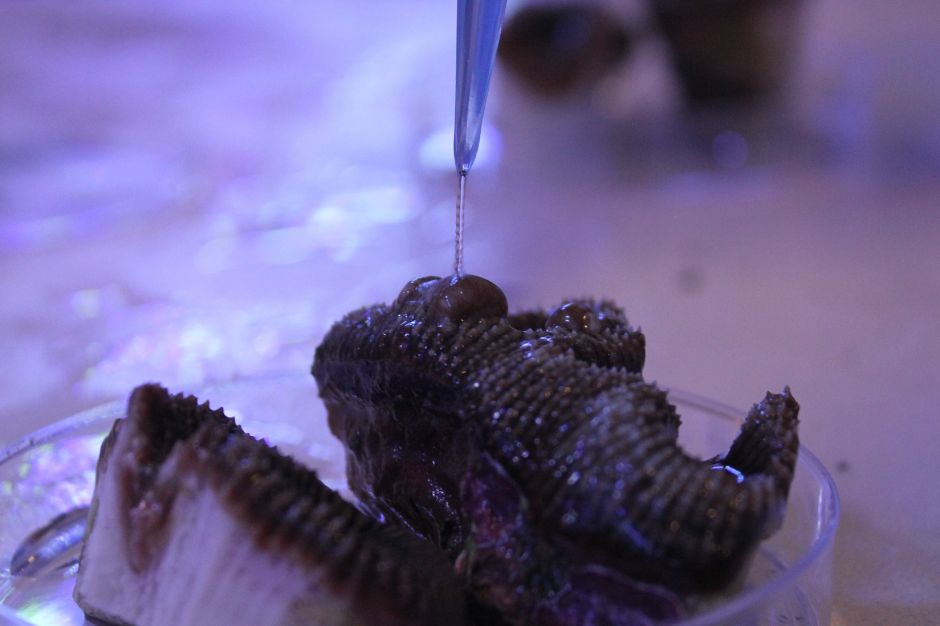 Probiotics being delivered to a coral, as part of pioneering research into their use and application
How do probiotics help with reef restoration?
The Great Barrier Reef is so extensive in size that most restoration attempts don't make a big impact. Where restoration of a reef is necessary, we need effective and efficient ways to breed and deliver large numbers of new, healthy and resilient corals. This is a big challenge – millions of corals may be needed to restore a single reef, and very few young corals survive to maturity.
This is where probiotics can help, by enhancing the survival, health and resilience of these young corals, which are first raised in specialised aquariums through a process known as aquaculture.
As part of our partnership in the Reef Restoration and Adaptation Program (RRAP), researchers from the Australian Institute of Marine Science are exploring how targeted probiotic treatments can help to enhance baby coral settlement, growth and resistance to stress and disease.
By developing new types of probiotics and feeding techniques in their specialised National Sea Simulator facility, they support our aim to mass-produce and deploy large numbers of healthy corals onto reefs to scale up restoration efforts, when needed.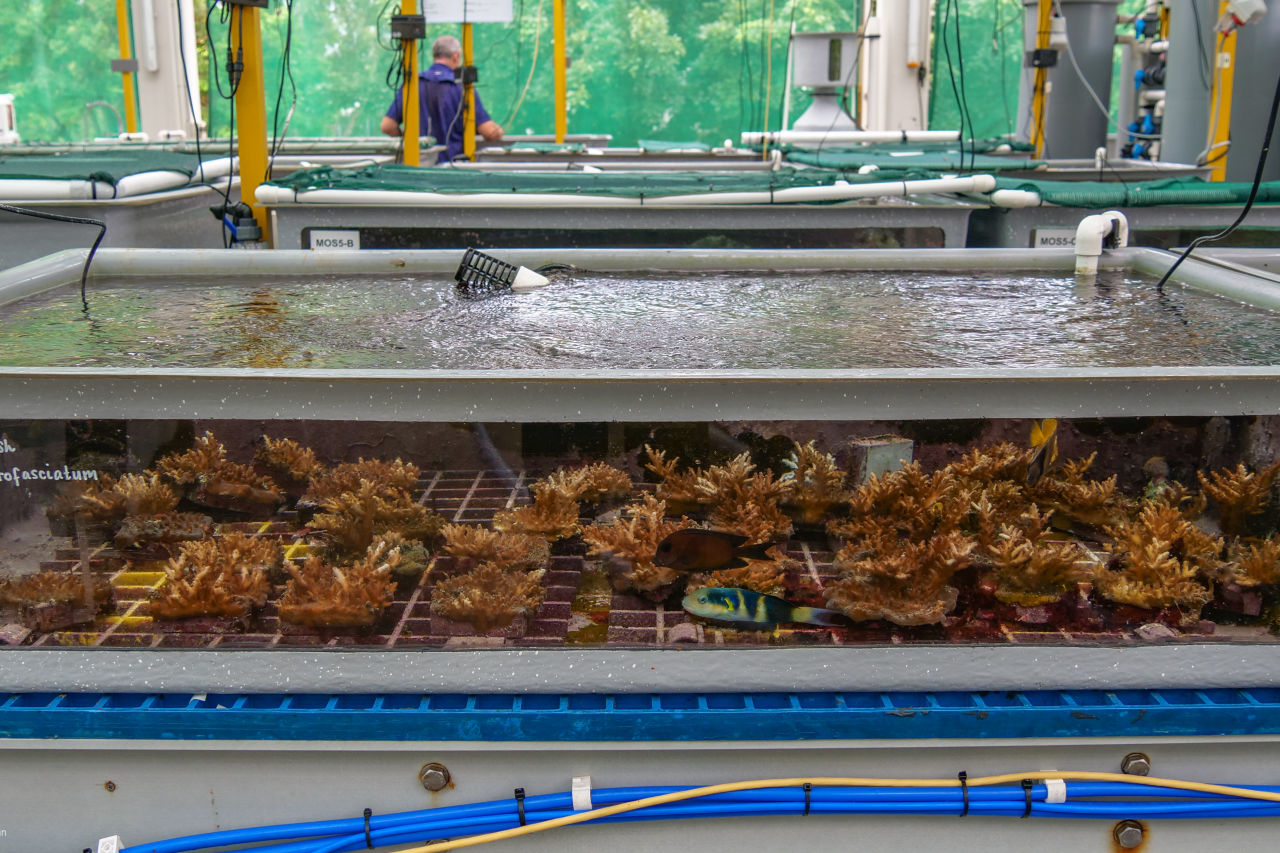 Researchers at the Australian Institute of Marine Science are investigating how to deliver probiotics to corals grown in their specialised National Sea Simulator Facility. Credit Marie Roman, AIMS
The Life-Space Reef Probiotics Project is funded by Life-Space Probiotics.
The Reef Restoration and Adaptation Program is the world's largest effort to help a significant ecosystem survive climate change. Our partners include the Australian Institute of Marine Science, CSIRO, Southern Cross University, James Cook University, QUT and the University of Queensland.

The Reef Restoration and Adaptation Program is funded by the partnership between the Great Barrier Reef Foundation and the Australian Government's Reef Trust.