Explainers ·
What is a resilience strategy?
A resilience strategy is one tool that we are using to help global reefs and reef communities adapt to the impacts of climate change and local threats.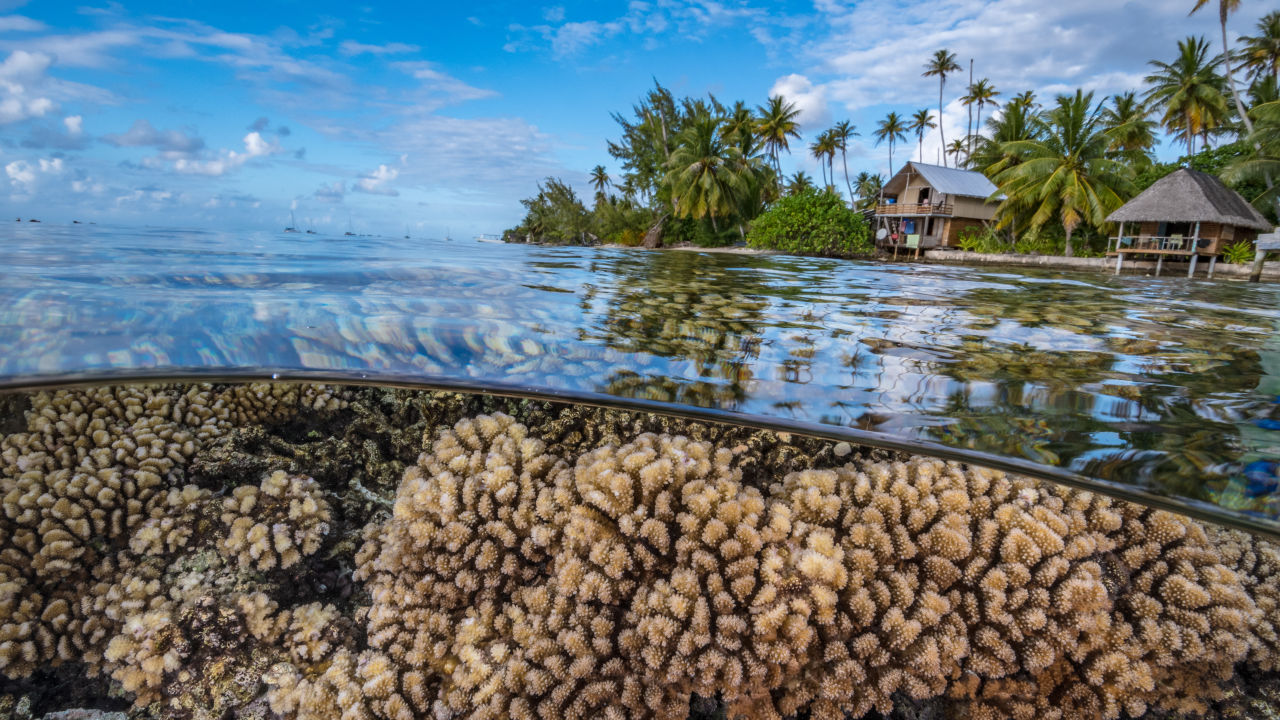 Globally, coral reefs and the communities that depend on them are facing unprecedented challenges from the impacts of climate change and local threats, including overfishing, pollution, invasive species and diseases. Declining reef health not only results in the loss of precious ecosystems – it also impacts local communities through loss of livelihoods and cultural connections.
So how can we help coral reefs and the people that call them home adapt to the challenges they are facing?
Through the Resilient Reefs Initiative, we're working with our global partners, reef managers and communities to develop resilience strategies to help reefs and communities assess threats and prioritise actions to adapt to the pressures they are experiencing. These strategies are practical tools to map out a way forward to support a future for both coral reefs and reef communities.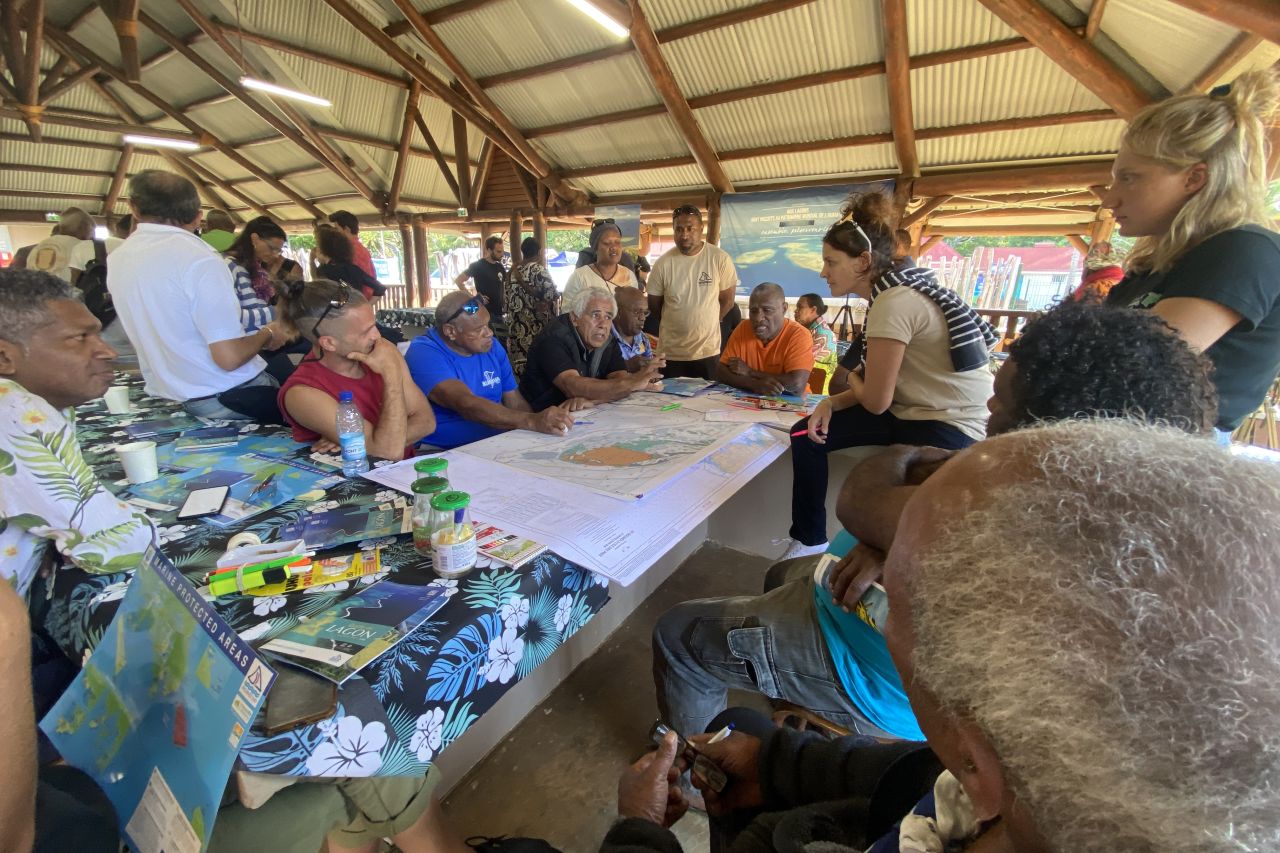 New Caledonia co-management discussions with the community and key stakeholders. Credit: Matthias Balagny.
Resilience is the capacity of reef ecosystems and the individuals, businesses and communities that depend upon them to survive, adapt, and recover from the stresses and shocks they experience.
#What does a resilience strategy look like?
The challenges facing reef ecosystems and communities require a different approach to business-as-usual planning. A resilience strategy sets a bold vision for the future of reefs and the people that call them home. It must be innovative, flexible and adaptive and take a holistic approach to addressing ecological, socio-economic and governance challenges – it can't just look at one element in isolation.
These strategies champion partnership and collaboration with governments, communities and key stakeholders from planning through to action. They prioritise both short and long-term solutions to address the reef and reef communities' vulnerabilities while responding to the specific challenges of each site.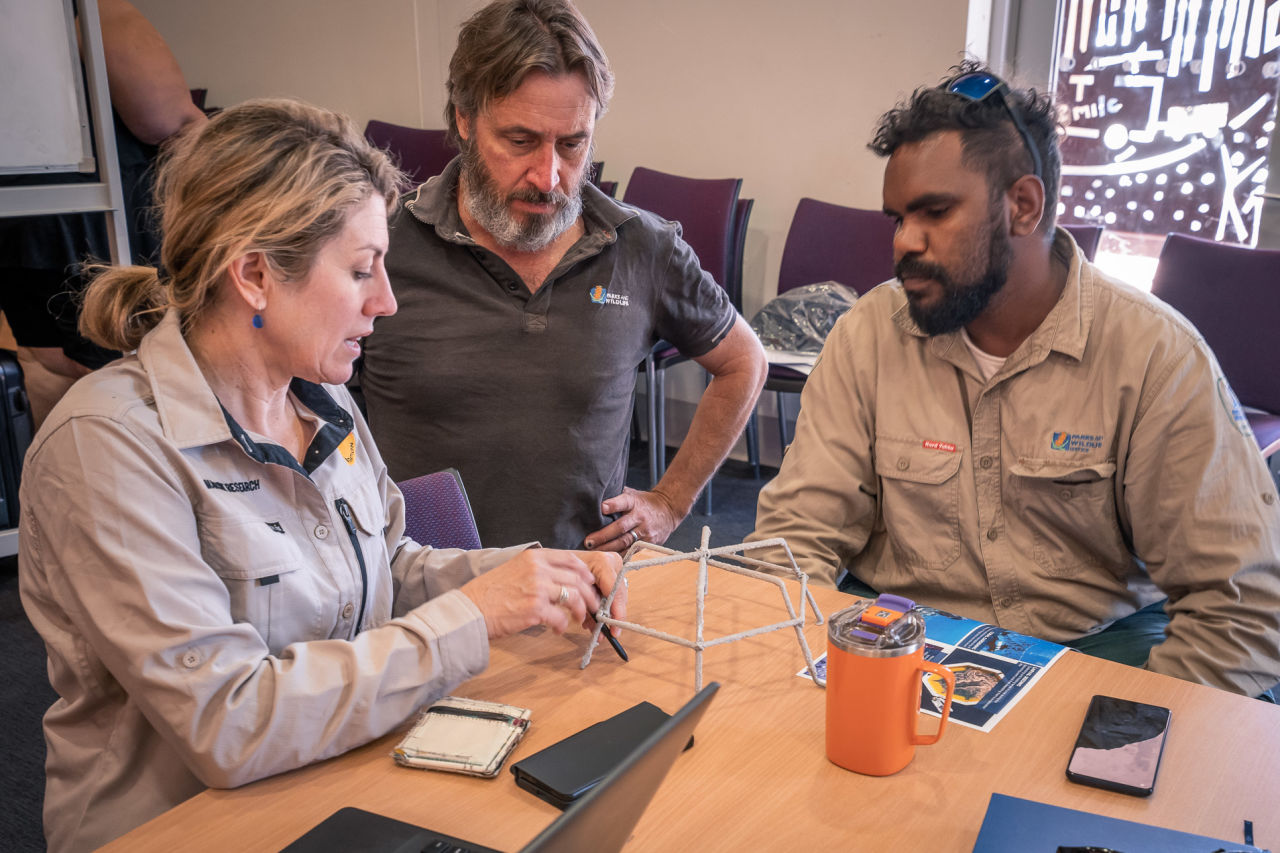 Traditional Owner Restoration Workshop at Ningaloo (from left to right: Michaela Dommisse, Peter Barnes, Alex Murphy). Credit: Joel Johnsson.
#How do you develop a resilience strategy?
Resilience strategies are developed in collaboration with local governments, Traditional Owners, NGOs, scientists, and community partners. They take stock of existing management actions (what's working and what's not?), review the health of the ecosystem and adjacent communities (what are the threats to the reef and where is it thriving?), and engage diverse stakeholders to understand their priorities. Bringing together the best available science with community experience and an assessment of past actions, the strategy then identifies a set of priority actions — targeted solutions to build reef resilience.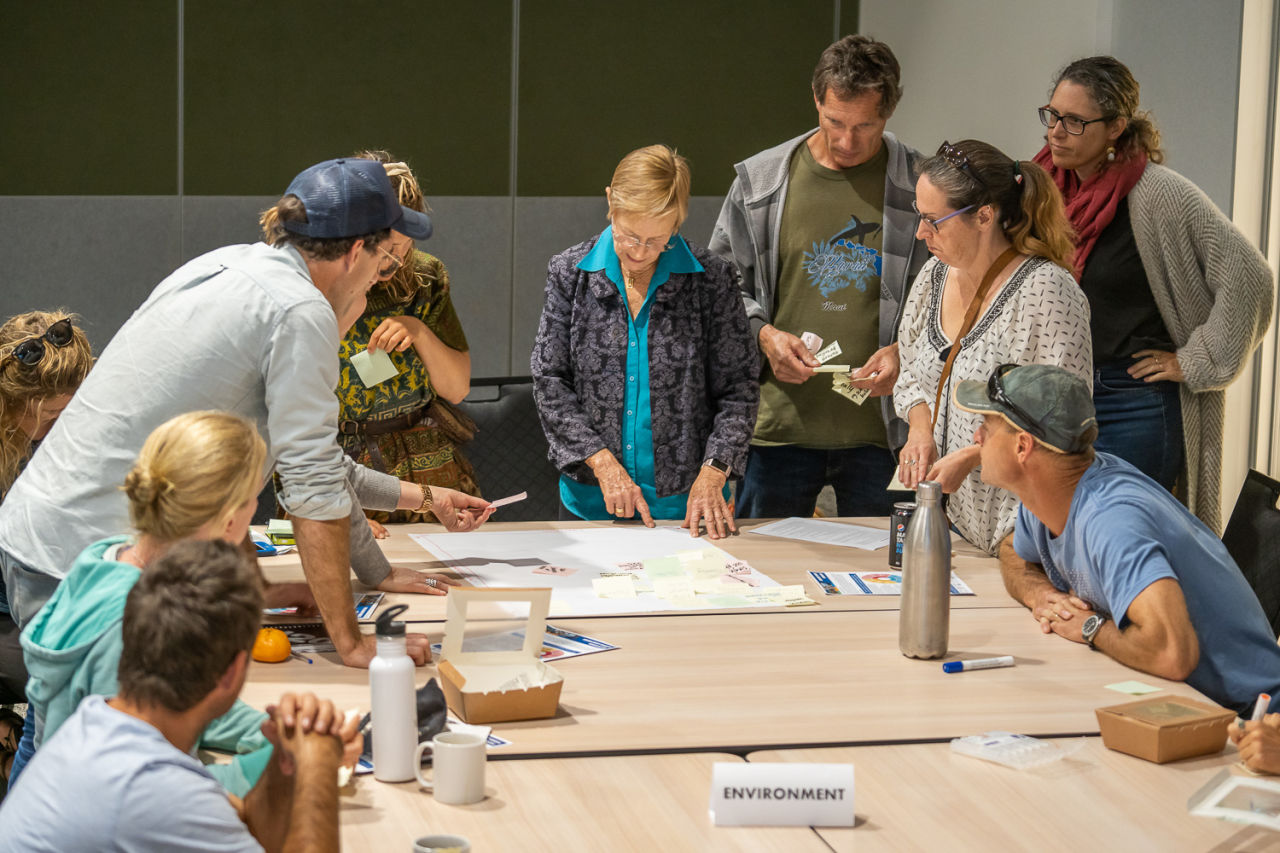 Stakeholder workshop at Ningaloo to inform a resilience strategy. Credit: Joel Johnsson.
To deliver a resilience strategy you need a resilience-based management (RBM) approach. This approach is about helping reef managers become more nimble and adaptive in response to climate change, proactively plan for threats, and increase their awareness of the key role that human behaviour, socio-economic issues and community wellbeing play in achieving effective outcomes.
An RBM approach:
Proactively plans for fundamental changes to environmental conditions and ecosystems as a result of climate change and local threats
Acknowledges the potential for new and emerging threats to impact the area in the future
Emphasises collaboration and partnership to address challenges holistically
Recognises the risk of doing nothing and the need to manage proactively in the face of fundamental uncertainty
Trials a range of potential solutions and monitors outcomes, refining activities as new information becomes available
Seeks to maintain the functionality of ecosystems and communities, so that they retain their core values and continue to deliver ecosystem services to society.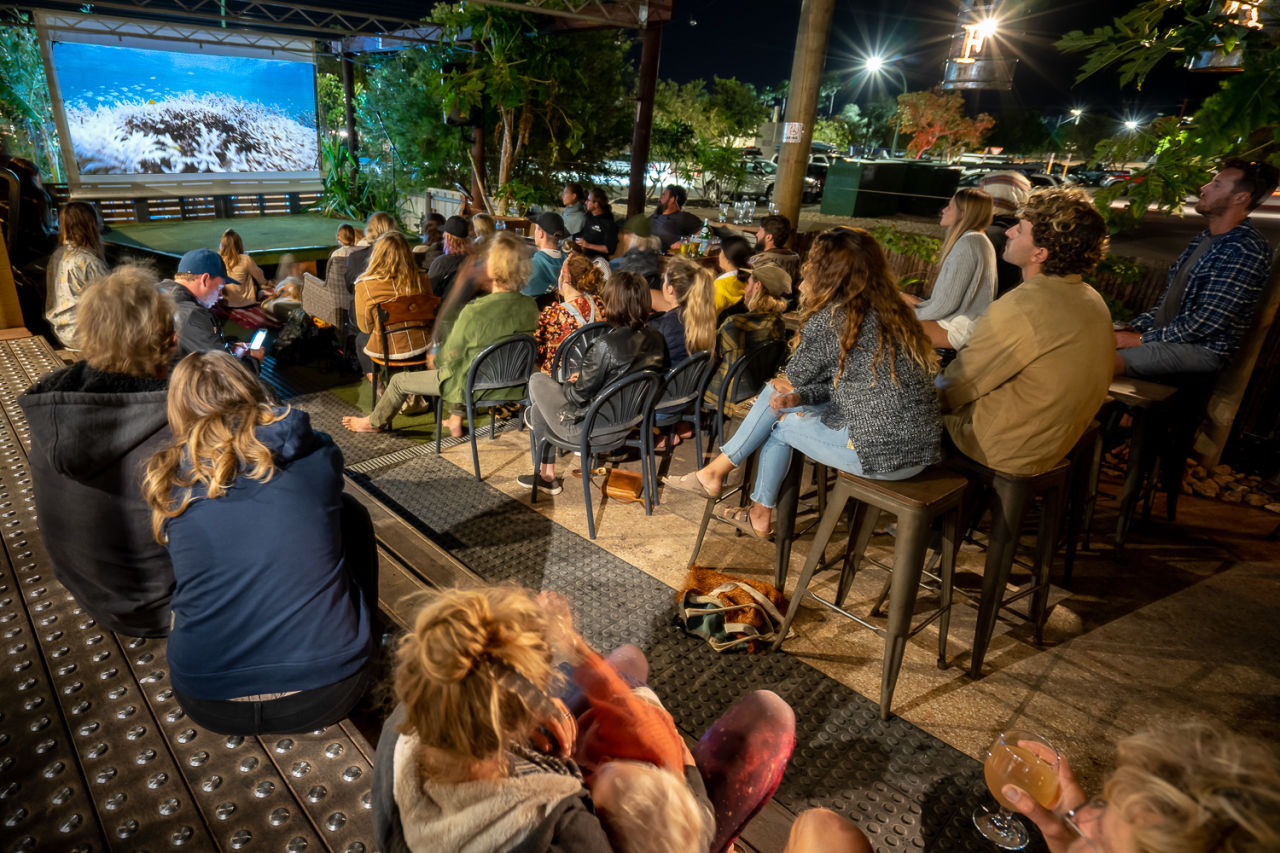 Stakeholders in Ningaloo coming together as part of developing the resilience strategy. Credit: Joel Johnsson.
Initiated by the Great Barrier Reef Foundation, Resilient Reefs is a collaboration with The Nature Conservancy's Reef Resilience Network, Columbia University's Center for Resilient Cities and Landscapes, Resilient Cities Catalyst, UNESCO and AECOM. The program is enabled by the BHP Foundation. These global partners each bring unique expertise and support to the pilot sites, as well as help to share the lessons and learnings from the Initiative with Reef communities around the world.