Explainers ·
What is citizen science?
How everyday people like you are helping protect our
Great Barrier Reef and its marine life.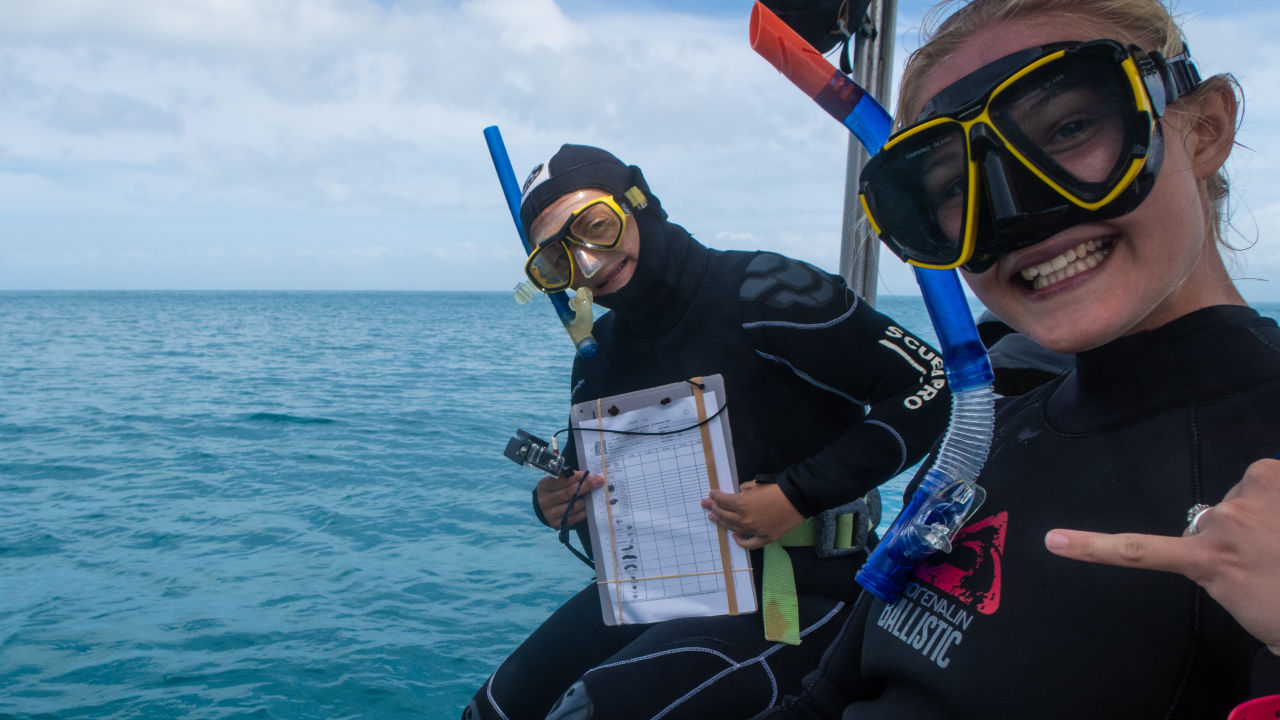 Our Great Barrier Reef is one of the seven natural wonders of the world and is the largest living thing on this planet – so big in fact, you can see it from space. Covering an area the size of Italy, its 3,000 individual reefs and 980 islands are home to thousands of species of marine life, making it one of the world's most complex and impressive ecosystems.
So, how do we care for something this vast? The first step is to understand what we're dealing with. Knowledge is power and this certainly holds true for the Reef – we need to understand the state of the Reef and the animals and plants that call it home, and whether they are thriving or in distress. With this knowledge, we can take meaningful, targeted action to care for the Reef and ensure it is around for future generations.
There are hundreds of scientists out on the Great Barrier Reef every day, monitoring and collecting important data, but the sheer size of our Reef means they have to concentrate their efforts on the highest priority areas.
This is where citizen science comes in. Across Queensland, passionate community members are out in their local environments working with scientists to gather and share information on everything from corals and turtles to water quality – all to help understand and better care for the Reef.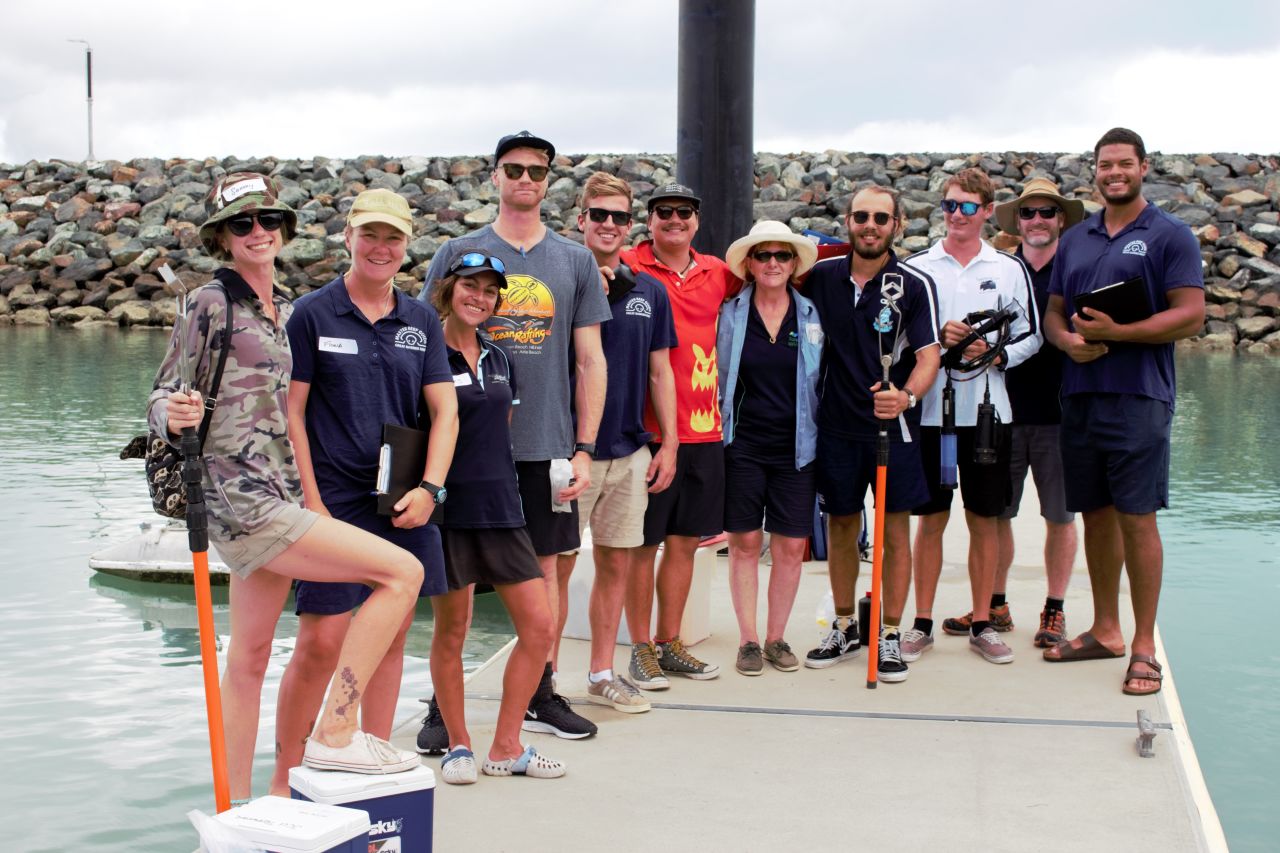 Volunteers taking part in training for water quality monitoring. Credit: Reef Catchments
Citizen scientists include school students, families, retirees and aspiring scientists. They contribute their time and energy because they genuinely want to help the Reef and drive positive change.
On an average outing, a citizen scientist might document the numbers of specific types of wildlife or record information about the condition of habitats. They also play a role in sharing information back with their communities – either through helping with scientific reports or sharing what they are discovering and how others can get involved through education programs and community events.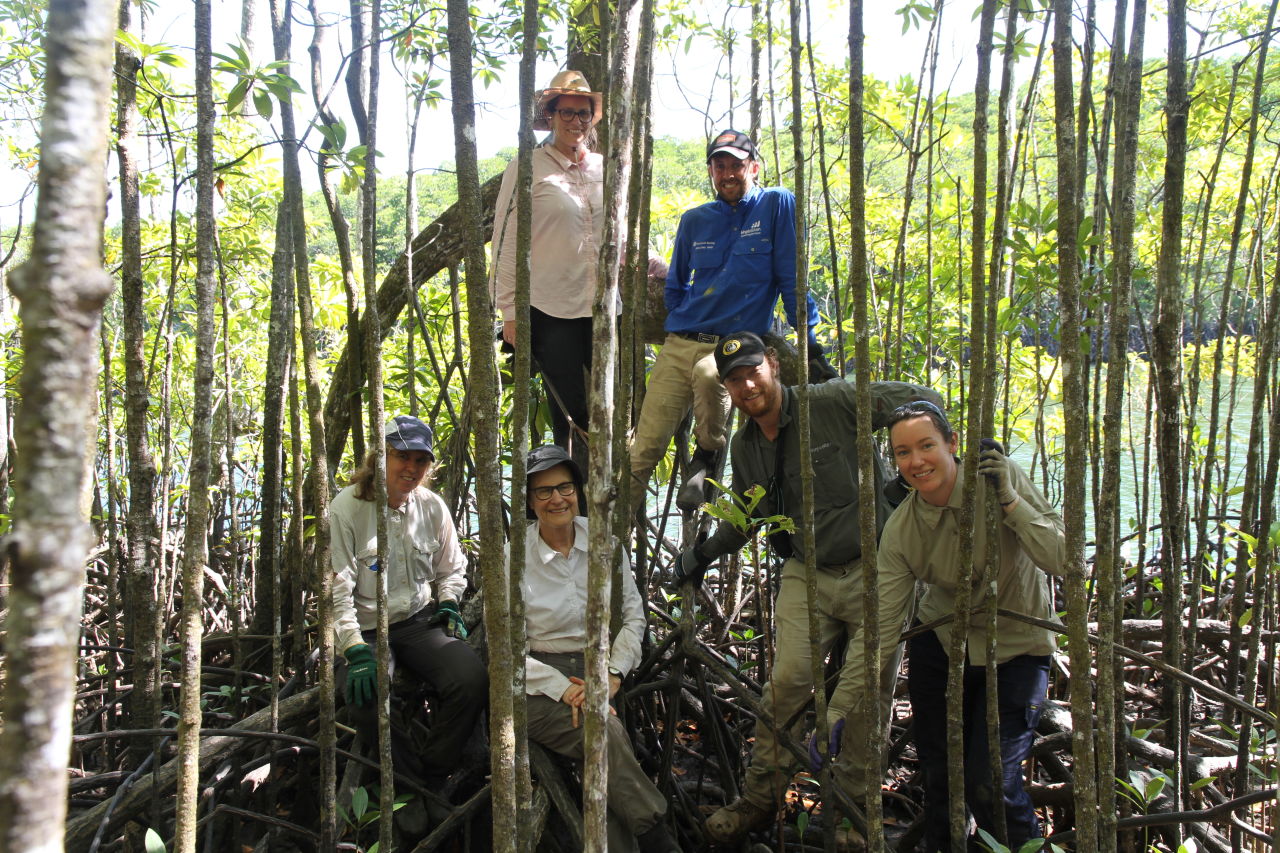 A team of citizen scientists collecting data about mangroves. Credit: Jessica Walker
Citizen scientists are supported with the necessary training, tools and guidance from local community organisations, Traditional Owners, Reef managers and scientists to ensure the data they collect is high quality and meets specific information gaps that scientists need filled.
And it's having a real impact. Not only does citizen science add invaluable people-power to our Reef protection efforts, but the knowledge gained helps inform some of the highest levels of policy-making.
Our program partners EarthWatch and Mangrove Watch recently worked with Queensland students and teachers to collect mangrove and saltmarsh data to inform national climate change policy decisions. This community-collected data will also help us understand what actions are needed to protect our tidal wetlands.
Volunteers help measure and track nesting turtles. Credit: Nev McLachlan
In southern Queensland, citizen scientists are supporting the TurtleCare Volunteer program to trial new ways to stop goannas from eating turtle eggs so that more turtles have a chance to start their lives on the Reef. They are also working with local government and management agencies to help reduce 4-wheel drive impacts on turtle nesting beaches.
These projects all have something in common – they involve our partners identifying what information is needed, how the community can collect and help share that information, and how it can be used to inform our collective actions.
Citizen science brings people together and through collective community action, we can make a real impact in Reef protection. There is power in the collective, but also in diversity. By bringing together a huge range of partners and community members with diverse points of view and ways of thinking, we challenge ourselves to think in new ways, innovate and accelerate our actions to protect the Reef in the face of climate change and other local threats.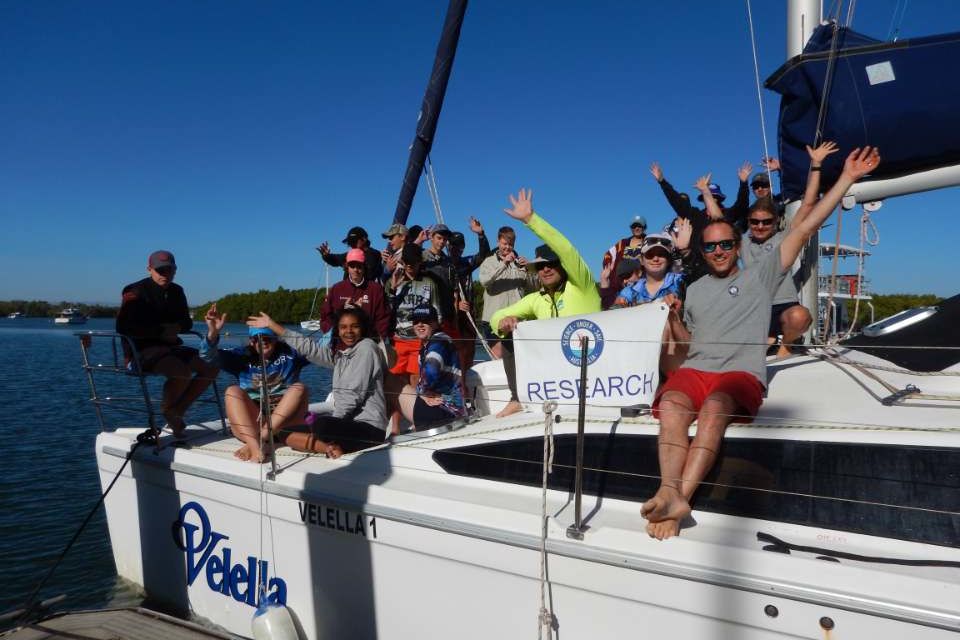 High school students undertaking on-water surveys. Credit: James Udy
The legacy of citizen science doesn't just live on in the impact it is having on the Reef. Through participating in the program, people develop new social connections, a strong sense of community, learn more about their environment and can be inspired to take other actions in their lives that benefit the Reef.
Do you want to have a real impact on protecting the Reef? To learn more about how to get involved with Reef protection activities, visit here. If you don't live near the Reef but want to make a difference, you can donate today.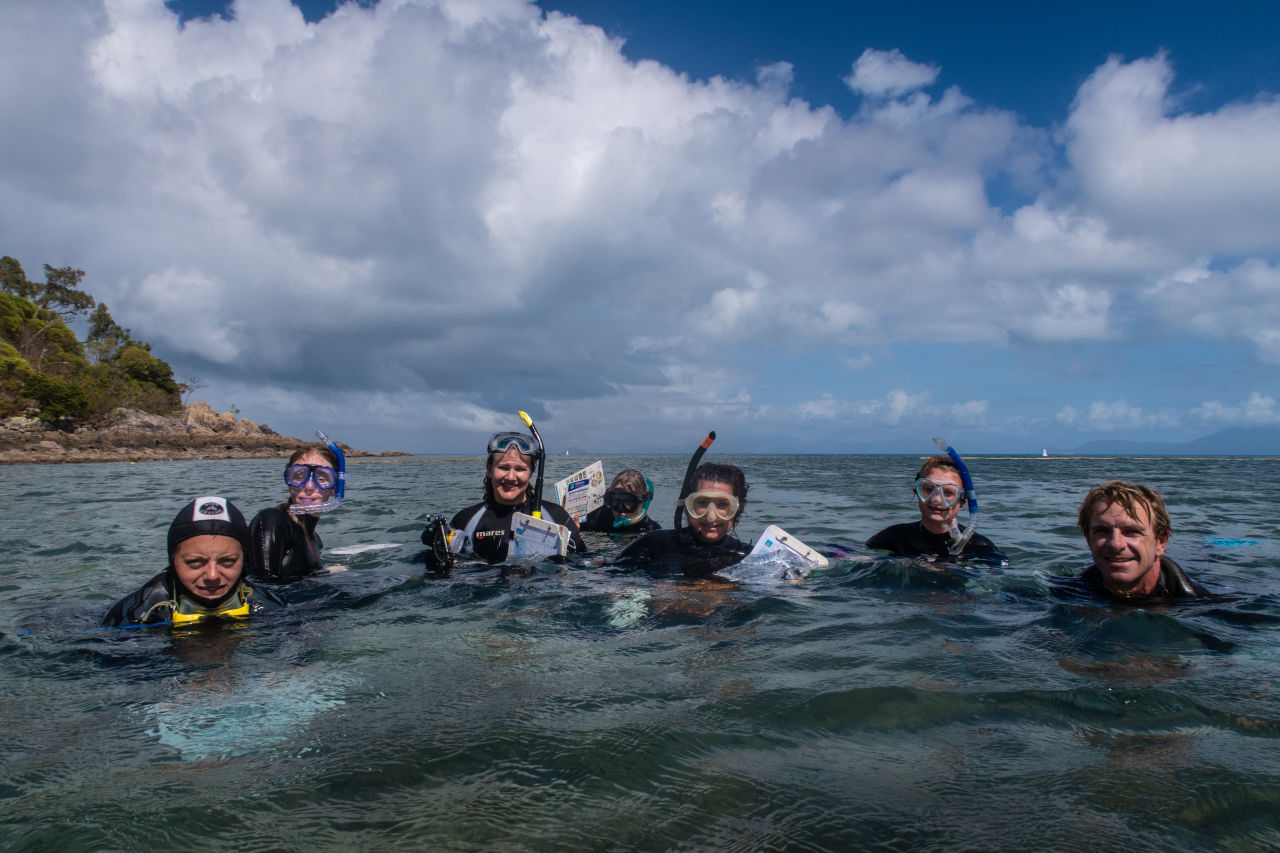 Volunteers conducting a coral reef survey. Credit: Nathan Cook