Media Release ·
Garnier partners with Great Barrier Reef Foundation to help restore the Reef
Australians can join Garnier's mission to plant new corals today, for a healthier Reef tomorrow.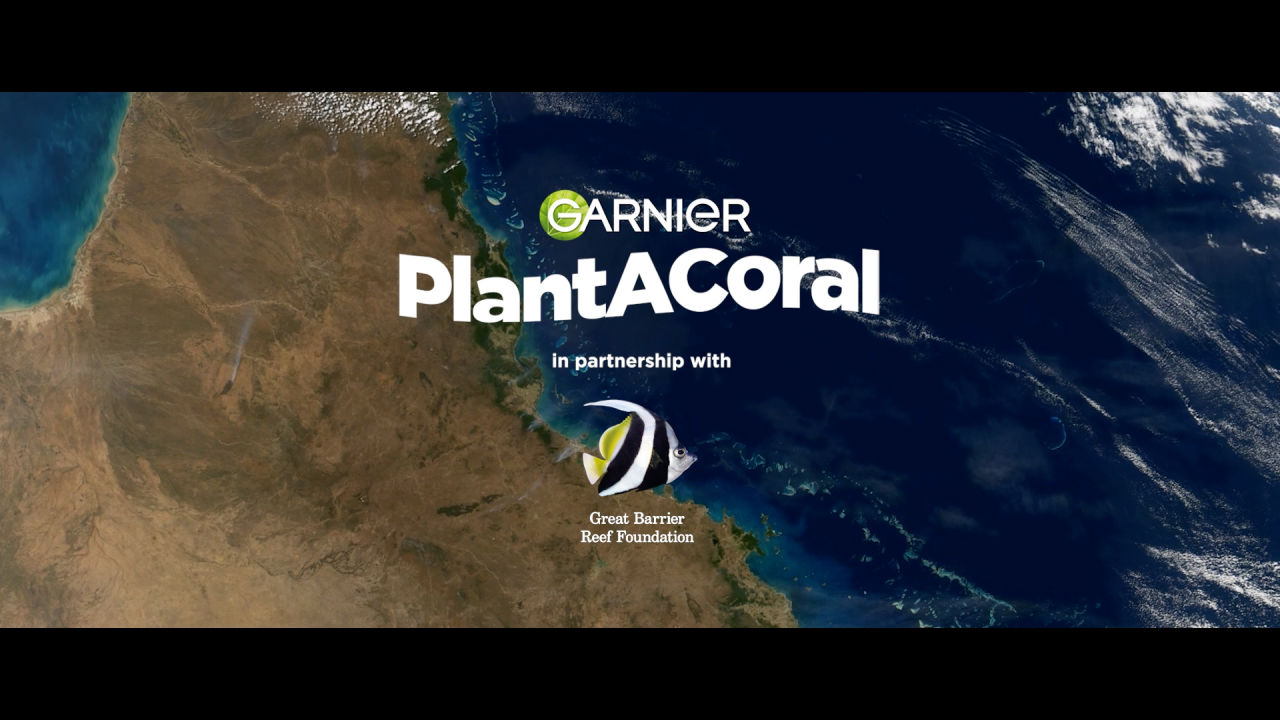 L'Oréal Groupe's leading natural mass-market beauty brand, Garnier, and globally recognised environmental charity, the Great Barrier Reef Foundation, have today announced a multi-year partnership to support the survival of the world's largest coral reef system, Australia's Great Barrier Reef.
The partnership with the Foundation will see Garnier help to restore damaged areas of the Great Barrier Reef through coral planting. Specifically, Garnier will help the Foundation plant corals on the Great Barrier Reef, with the goal of dispersing up to 500,000 baby corals during the 2023 coral spawning season.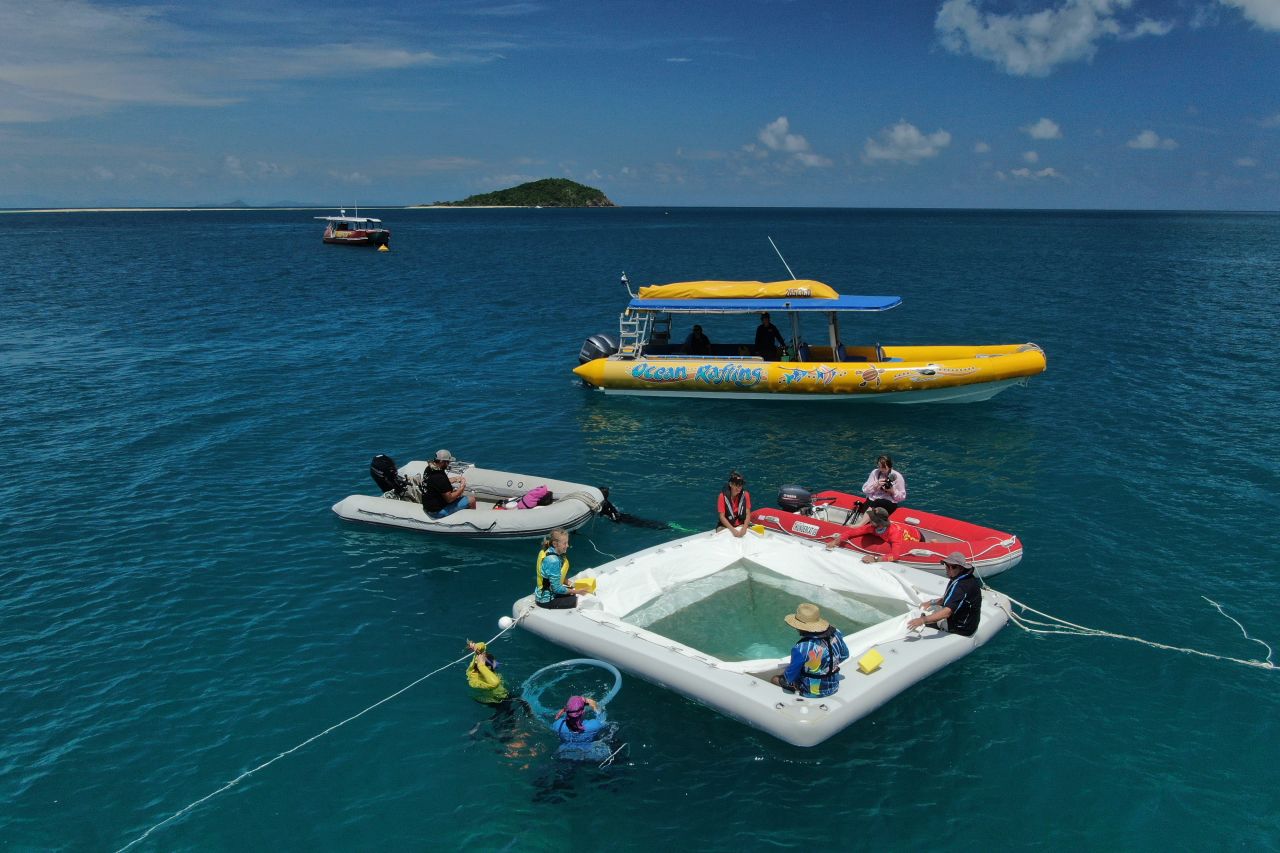 Floating pools are used to rear millions of coral babies on the Reef. Credit: Johnny Gaskell
Garnier is on a mission to create a positive impact by leading the way towards more sustainable beauty for all, with maximum efficacy and reduced impact on the planet. The partnership with the Foundation is one of the ways the global beauty brand is working to give back to the environment.
Garnier Australia and New Zealand Marketing Director Alexander Bachem said the brand is extremely proud to play its part in the survival of this national icon.
"In Australia, we have made it our mission to help clean up and protect our treasured beaches and oceans, through our ongoing partnership with the likes of Take 3 For The Sea and now the Great Barrier Reef Foundation. We're so proud to be partnering with the Foundation to help restore one of our most treasured wonders of the world.
"As one of the world's biggest mass beauty brands, at Garnier we believe our sustainability commitments shouldn't just stop at our products. We feel a strong responsibility to give back to the environment, beyond what's in our immediate control," continued Mr Bachem.
The Great Barrier Reef Foundation is the lead charity for the Reef, formed in response to the first mass coral bleaching of the Reef in 1998. The collaborative organisation raises funds, invests in innovative ideas, and designs scalable conservation programs in Australia to help to protect the Reef which stretches over an area of approximately 348,000 square kilometres.
Great Barrier Reef Foundation Managing Director Anna Marsden said the Great Barrier Reef Foundation's mission is to safeguard the future of the Reef and the animals and communities that rely on it.
"The Reef has been a source of wonder for millions of people over thousands of years and there really is nothing quite like it, but it is under threat from the impacts of climate change and needs our help. Our partnership with Garnier will have a significant impact on the Reef, not only through the growth of new corals but also by helping to restore critical reef habitats for threatened species.
"The Foundation is using innovative, world-leading solutions to conserve and restore the Reef and partnering with brands such as Garnier will help to deploy these solutions at scale to help the future of the Reef, today," Ms Marsden added.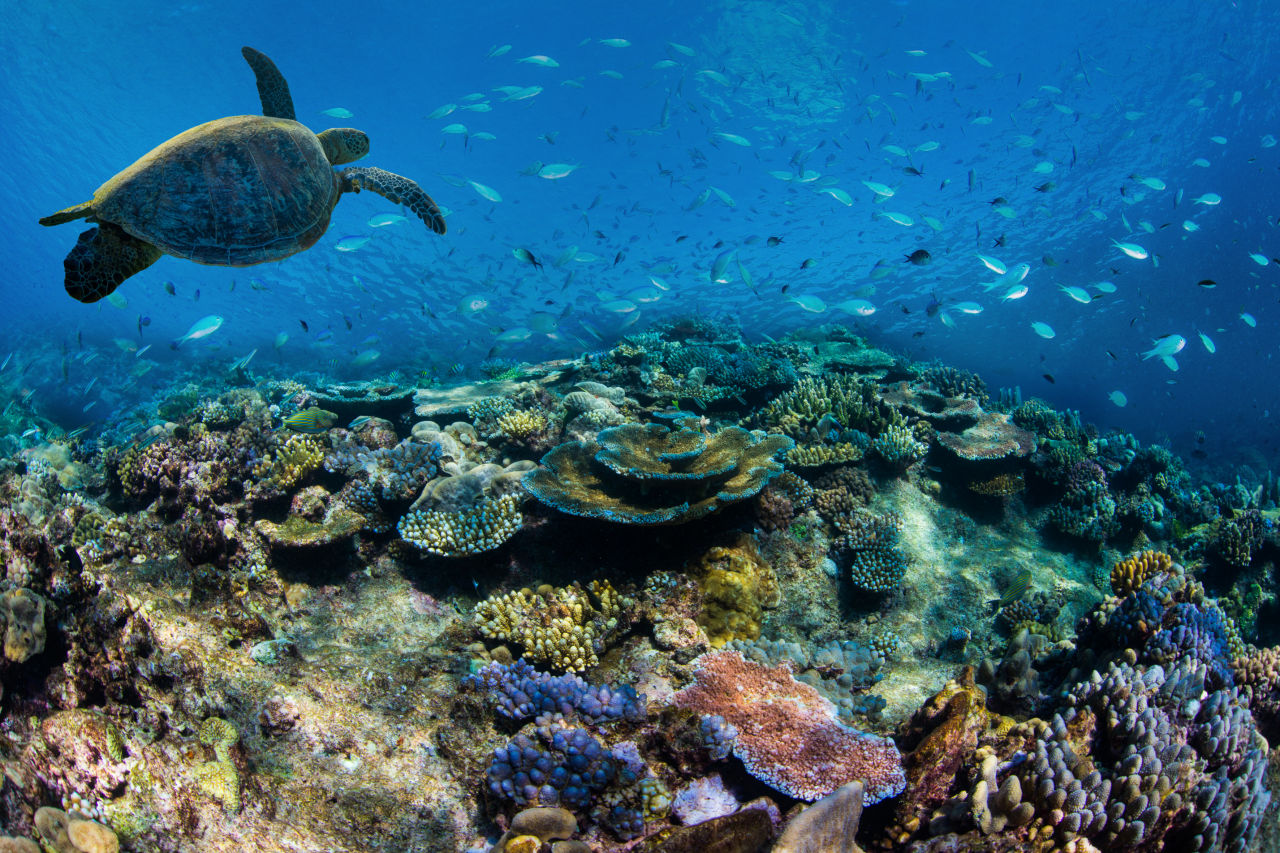 The Great Barrier Reef Foundation is deploying cutting-edge solutions to protect our iconic Great Barrier Reef. Credit: Gary Cranitch, Queensland Museum.
The Plant A Coral campaign will be exclusively available at all Coles stores nationally. Commenting on the partnership, Coles General Manager of Sustainability Brooke Donnelly said she was pleased to see other organisations invest in strengthening the regeneration and resilience of the Great Barrier Reef.
"We commend Garnier's Plant A Coral campaign that aims to protect one of the world's most iconic natural wonders and we're proud to be supporting it in our stores around the country. Like Garnier, we have partnered with the Great Barrier Reef Foundation, with a 10-year, $10 million investment to help strengthen the regeneration and resilience of this cherished stretch of coastline, because we understand when it comes to mitigating the impacts of climate change, we need to work together," said Ms Donnelly.
Beyond its partnership with the Great Barrier Reef Foundation, Garnier has achieved and committed to a number of sustainability targets as part of its journey to Greener Beauty, including:
Since 2005, Garnier's plants and distribution centres have cut water by 55% and CO2 emissions by 82%. Today, 67% of Garnier's industrial sites are powered by 100% renewable energy, and Garnier is has three Water Loop factories, where all industrial water is retreated, recycled and reused in a loop, to further reduce its water consumption.
Currently, 63% of ingredients used in Garnier products are bio-based, derived from abundant minerals or from circular processes. By 2030 Garnier aims for this to be 95%.
Since March 2021, all Garnier products are officially­ approved by Cruelty Free International under the Leaping Bunny Programme, the leading organisation working to end animal testing.
95% of Garnier's Micellar Water bottles and Shampoo & Conditioner bottles are made from 100% recycled plastic (excl. caps and labels)
Garnier's Fructis Hair Food Treatments and Body Superfood Moisturisers are formulated with ingredients of 95-97% natural origin.
Its solid Fructis Shampoo Bars reduce waste through their fully recycled and recyclable cardboard packaging and their fast-rinse formula.
As of the beginning of 2024, Garnier will no longer be producing any disposable face wipes.
Garnier's Micellar Reusable Pads offer a sustainable alternative to disposable cotton pads, as they're washable and reusable for up to 1,000 uses.
Hydra Bomb Sheet Masks are biodegradable in-home compost and are packaged in a 50% paper-based sachet.
Garnier's commitment to the Great Barrier Reef Foundation falls under parent company, L'Oréal Groupe's "L'Oréal for the Future" program which has seen the Groupe commit to a series of social and environmental goals by 2030.
Garnier's Plant A Coral campaign will be live in Coles from September 27 to November 7, 2023.
To learn more about Garnier's partnership with the Great Barrier Reef Foundation and how to get involved visit www.garnier.com.au/plantacoral