News ·
Bubbles, Elvis and Inspector Clouseau: Lady Elliot Island's quirky underwater characters
A unique community of wildlife calls Lady Elliot Island home, delighting researchers and visitors alike.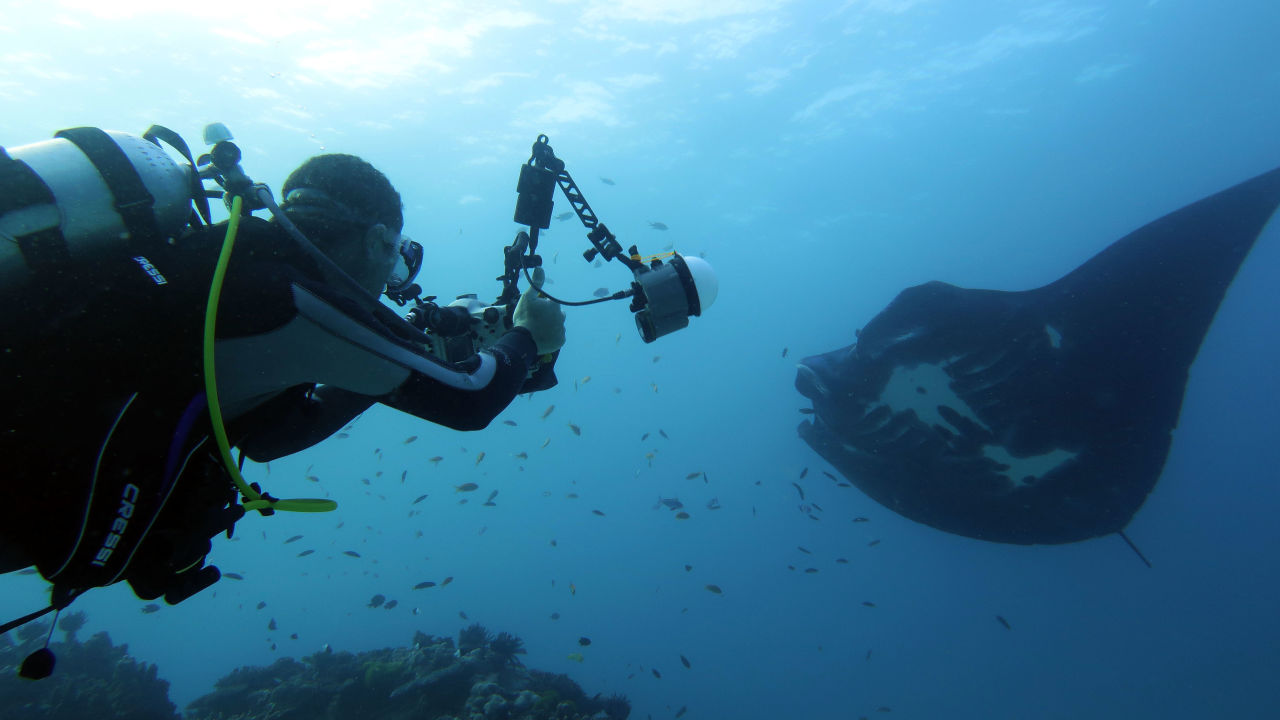 Right at the Southern tip of the Great Barrier Reef and around 80 kilometres off the east coast of Australia, you'll find Lady Elliot Island. This beautiful coral cay is a sanctuary for a community of wildlife that calls this island home. There are over 1,200 species of marine life, including whales, manta rays, turtles, dolphins and corals and it hosts the second highest diversity of breeding seabirds of any island on the Great Barrier Reef. But it wasn't always like this.
Lady Elliot Island was formerly a degraded landscape of bare rock after guano mining destroyed the native vegetation. Past and present island custodians have worked tirelessly to replant and restore the island back to its natural state.
The Leaf to Reef team conducts periodic surveys on Lady Elliot Island and has become attached to the friendly and shy reef residents among the wildlife uncovered through their research. As part of the Reef Islands Initiative, the team is monitoring the impacts of the revegetation on vertebrate biodiversity through camera traps, tagging and other means of observation. Of the over 600 species catalogued, some creatures have made a particular name for themselves and have captured the hearts of researchers.
Let us introduce them to you.
Guests on Lady Elliot Island might be tickled pink with a chance encounter with a very rare pink manta ray. Inspector Clouseau - of Pink Panther fame – is a manta with a bright fuchsia pink belly that visits Lady Elliot Island every year. As far as the researchers know, he's the only one of his kind in the world.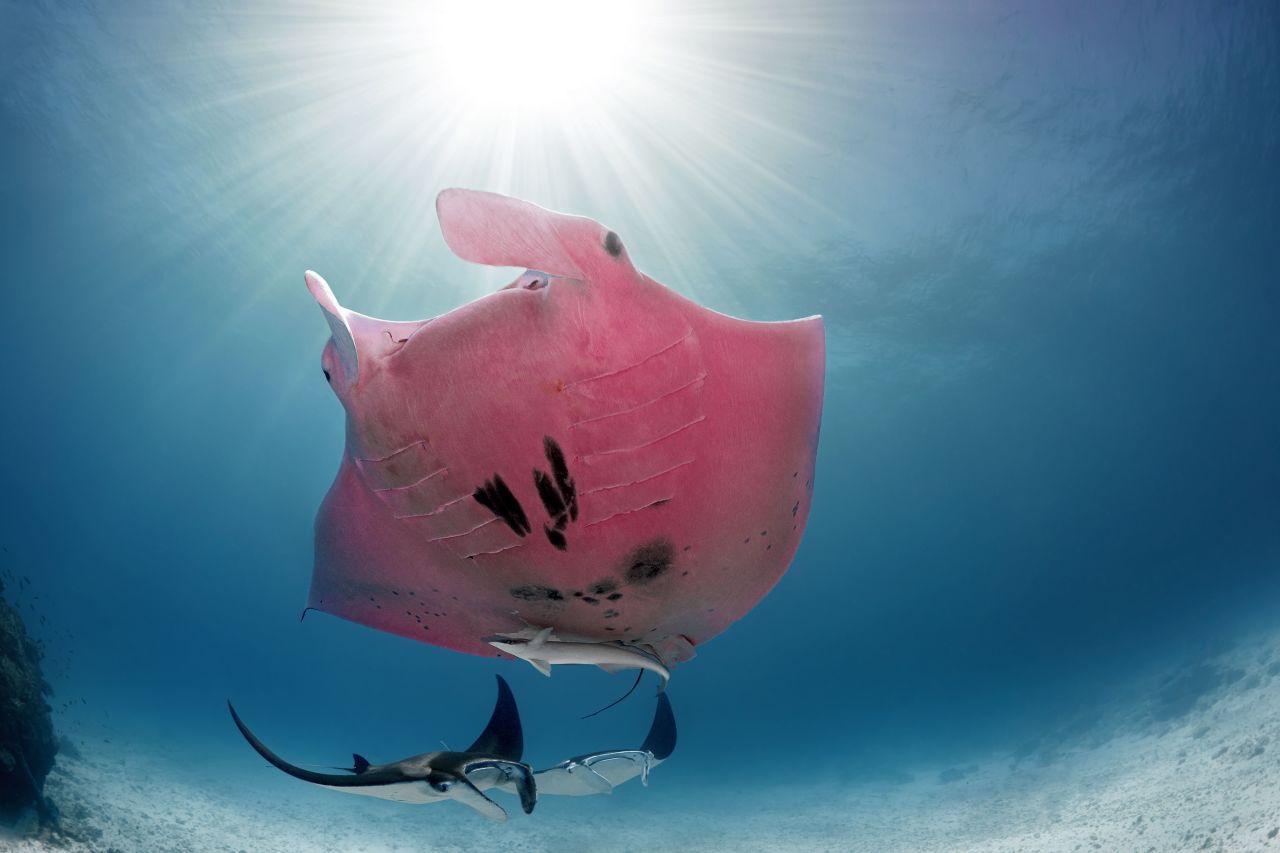 Inspector Clouseau was first sighted back in 2015. Credit: Kristian Laine.
Elvis is a mature male loggerhead turtle that sustained an injury three years ago to his front left flipper - likely the result of a run-in with a larger predator. He has remained in the areas since and loves cruising in the Lighthouse Quay of Lady Elliot Island. Loggerhead turtles are characterised by their huge head and strong jaw. This species can weigh up to 150kg, and we estimate individuals of Elvis's large size to be 30+ years of age.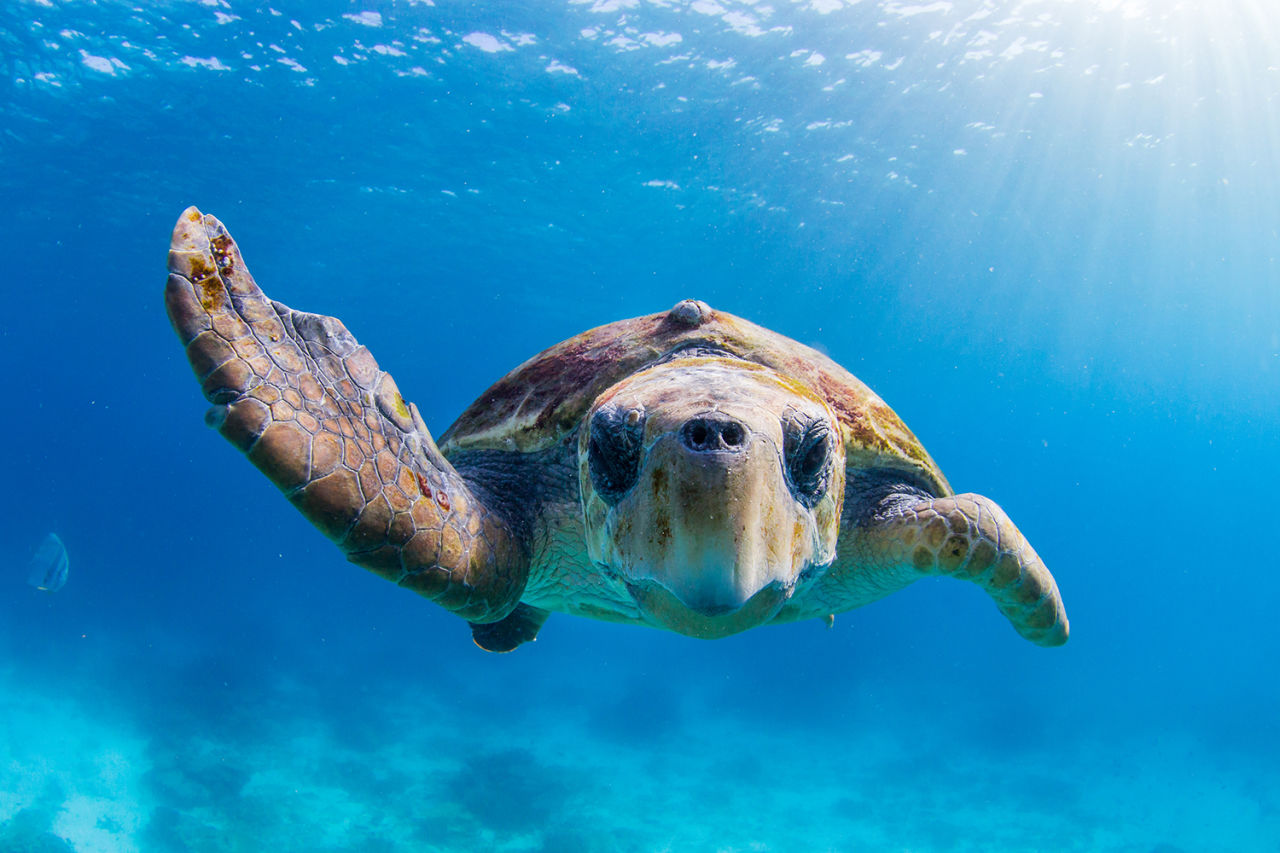 Elvis sustained an injury to his front left flipper three years ago. Credit: Jeremy Somerville.
Bottlenose dolphins are known for their playful, cheeky and intelligent nature, and local resident, Bubbles, is no different. Often sighted at the Coral Gardens, Bubbles has become a local icon and one of the more outgoing and friendly residents. The waters off Lady Elliot Island have become his underwater playground and he can often be seen chasing trevally and saying G'day to the Island's visitors.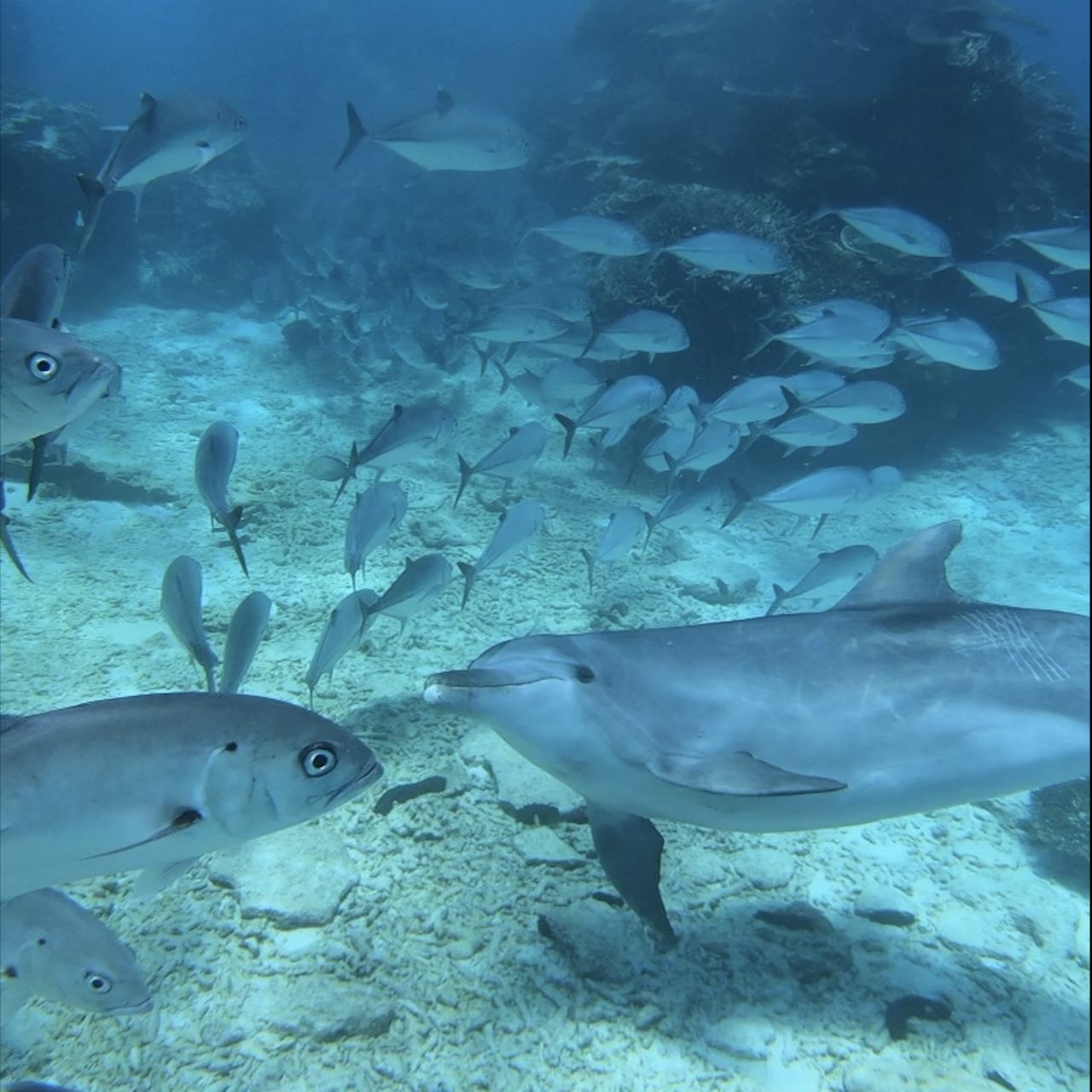 Bubbles the bottlenose dolphin. Credit: Mary Porter.
Amy is three-and-a-half metre tiger shark weighing approximately 250kg. These sharks are recognisable by their distinctive dark stripes resembling a tiger's pattern that will fade with age. They have been nicknamed the "garbage cans of the sea" due to their willingness to eat almost anything they come across.

Amy was the first tiger shark tagged on the Southern Great Barrier Reef in 2020 by Richard Fitzpatrick from BioPixel Oceans Foundation. Her movements have been monitored as far away as Heron Island and North West Island - some 132km away.
Tagging Amy the tiger shark on the Southern Great Barrier Reef. Credit: Biopixel.
Whoopi Old Bird is the oldest known nesting red-tailed tropic bird in the world at 26 years of age. He was tagged as a chick back in 1997 and he was rediscovered years later nesting with another bird. His gender was a point of contention until he was confirmed and photographed as the male pair in the nesting duo. Over the years, he has been sighted courting multiple ladies, including 'Diane' and 'Anna Nicole Smith' and successfully fathering chicks 'Oscar' and 'Pokey' to name a few.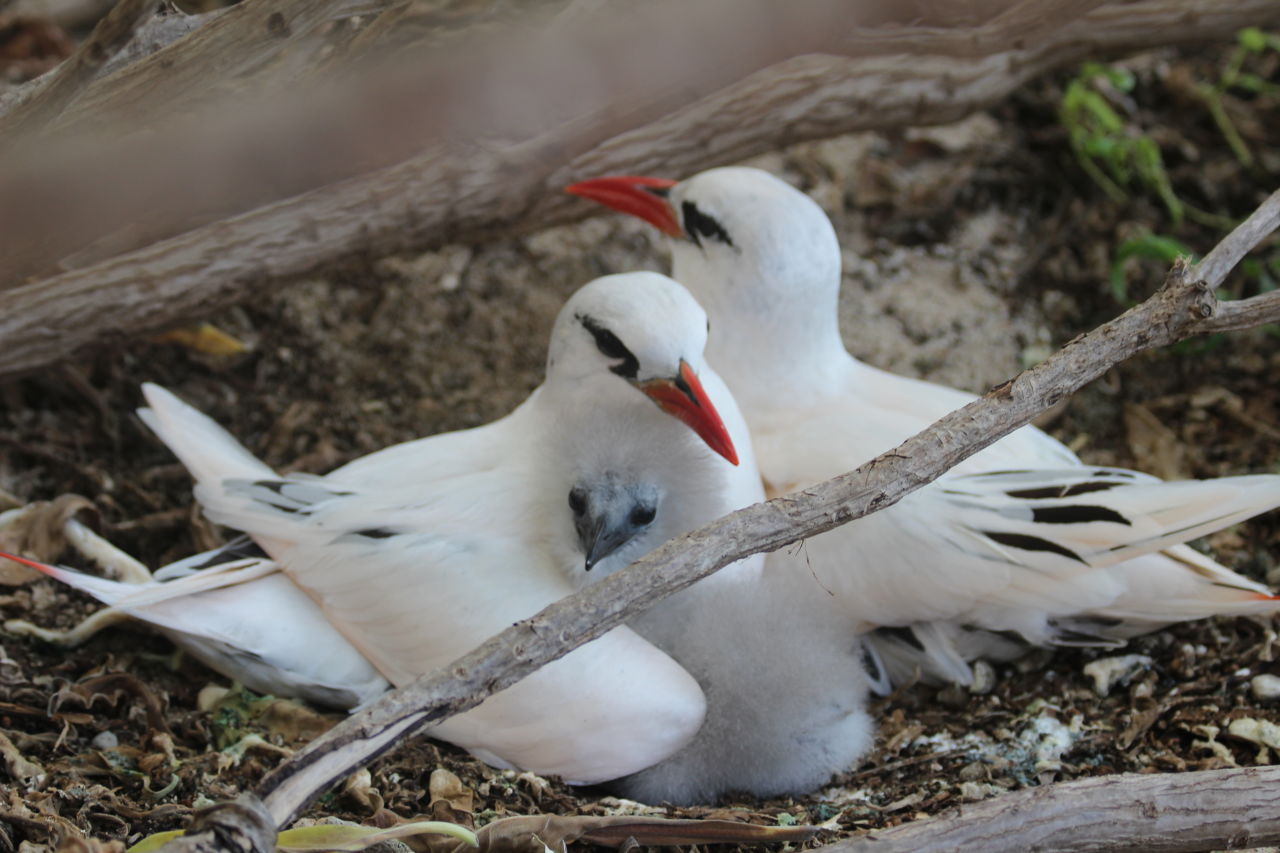 Whoopie Old Bird, Diane and their chick, Pokey. Credit: Kathy Townsend.
#Jeanne, Alba, Lizzie, Imogen and Mia
Acoustic tags were deployed to the dorsal surface of manta rays as part of Leaf to Reef's Project Manta to monitor their movements throughout the Southern Barrier Reef.
Jeanne, Alba and Lizzie are manta rays with a 3.5m to 4m wing span each. While they had extended stays at Lady Elliot, the team tracked their movements as far south as K'Gari and as far north as Lady Musgrave Island Reef.
When Imogen and Mia were tagged in June 2022, they were two heavily pregnant manta rays with a 4m wing span. Imogen mostly stayed near Lady Elliot Island and in the southern Capricorn Bunker region, however she did a quick, large-scale movement to shallow in-shore waters. It is possible this location was a pupping area for her.
Mia spent considerable time at the north-east tip of K'Gari and has not demonstrated any northern movements from Lady Elliot Island during the tagging period.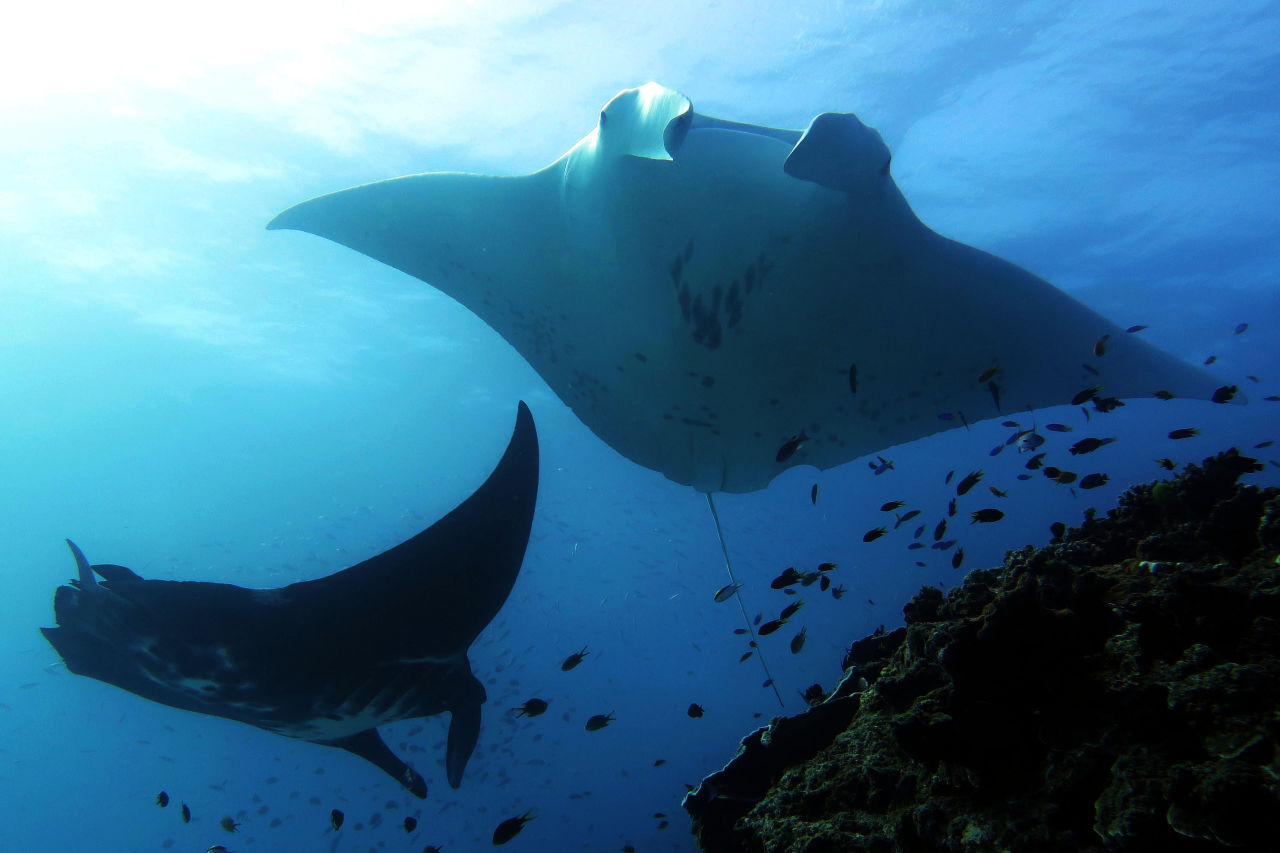 Manta rays captured off Lady Elliot Island. Credit: Asia Armstrong.
#About the Reefs Island Initiative
The Reef Islands Initiative is helping restore Lady Elliot Island to a healthy coral cay ecosystem, ensuring a habitat refuge is available for turtles, seabirds and marine life. Reef Islands is an initiative of the Great Barrier Reef Foundation, Lendlease, the Australian Government, the Queensland Government and the Fitzgerald Family Foundation.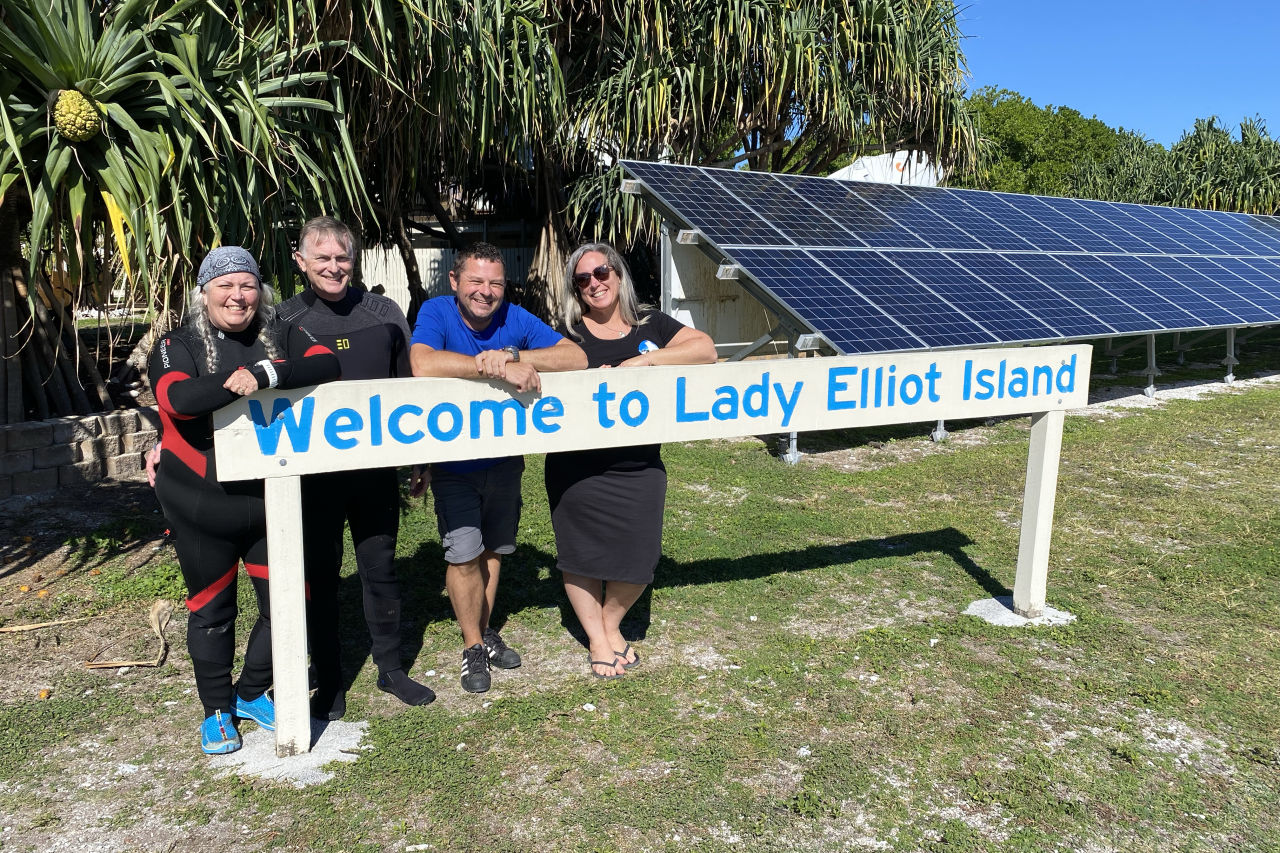 Some of the Leaf to Reef team at Lady Elliot Island.
Main image featured shows a researcher capturing photo ID of a manta ray. Credit: Asia Armstrong.