People of the Reef ·
Ana Perez: 'Every day on the Reef is a chance to make a difference'
Aquaphile (noun): someone who loves all things water. AKA Ana Perez.
Former surfer, dolphin trainer, turtle egg counter, all round reef enthusiast and our new Water Quality Director.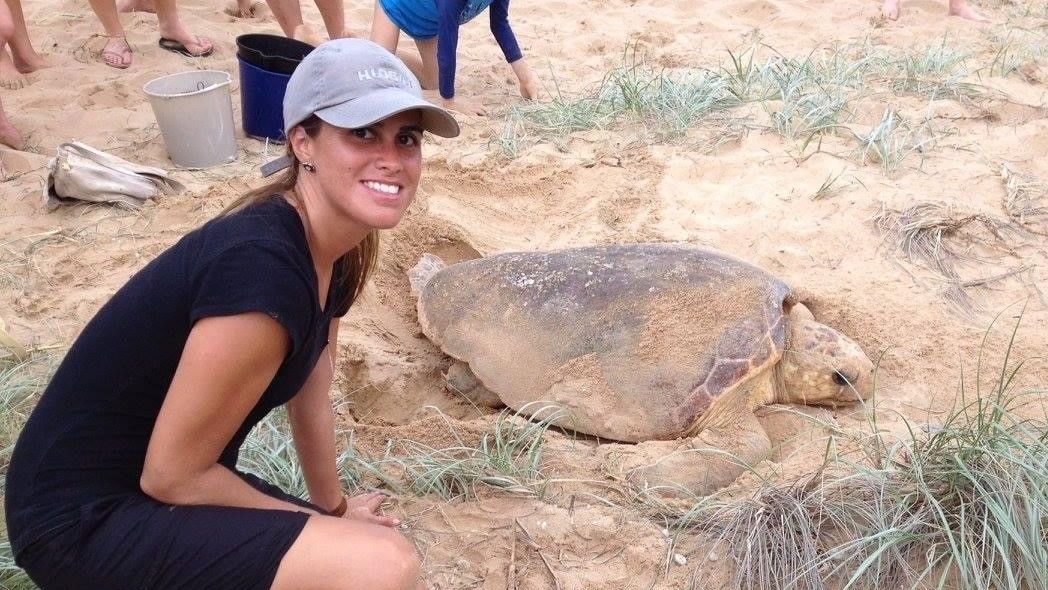 For three months of every year, Ana and her family decamped from the sweltering suburban Lima summer to the southern coast of Peru. Those childhood holidays at Punta Hermosa (meaning beautiful point) changed her life forever.
Ana and her friends spent entire days surfing the Pacific Ocean waves, beginning a life-long love of water, the ocean and the life it sustains. But most of all it sowed the seeds of adventure.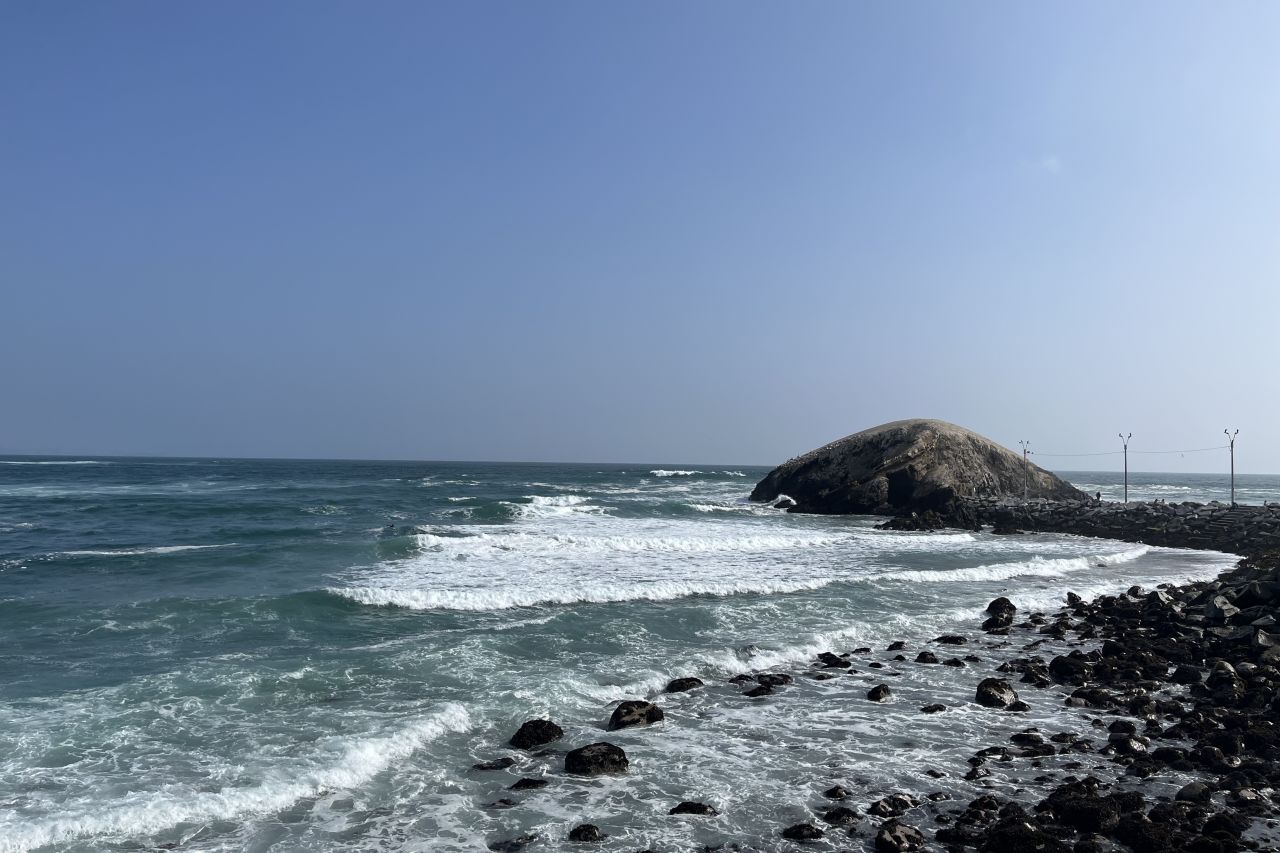 Ana learnt to surf during summers spent at Punta Hermosa. Credit: Ana Perez
Ana spent time as a guide in the jaguar-filled Peruvian rainforest, armed with a machete and living without power. She learnt to scuba dive while cleaning aquariums during after-uni work as a dolphin trainer. She travelled to the Galapagos to study green turtle nesting behaviour and swim with the famous aquatic iguana.
She then returned home and spent six years as an Environmental Coordinator with the America's Fund of Peru - an organisation that funds environmental projects with a focus on the Amazon and people living in disadvantaged conditions.
Despite all of these incredible experiences, Ana counts working on the Great Barrier Reef as her greatest adventure yet.
"I'm just a kid from Lima. I never imagined I would be living and working here in Australia, on one of the most iconic ecosystems on the planet," Ana says. "Right now, I work for nature, with purpose. It's a dream come true."
Drawn to understanding and protecting the marine habitats she loves, Ana studied environmental engineering before winging her way to Australia to complete post graduate study in climate change adaptation at Griffith University. Since joining the Foundation, Ana has worked across several programs in the Reef Trust portfolio, but unsurprisingly it's our water quality projects that have captured her heart.

Poor water quality is one of the most significant threats to the Great Barrier Reef. Pollutants create a constant pressure on Reef health, making it harder for marine life to survive and for the entire ecosystem to withstand other significant threats such as the impacts of climate change. Ana and the team are working to improve the quality of water flowing onto the Reef, with projects that aim to reduce the levels of sediment, nutrient and pesticide run-off from surrounding land and Reef catchments.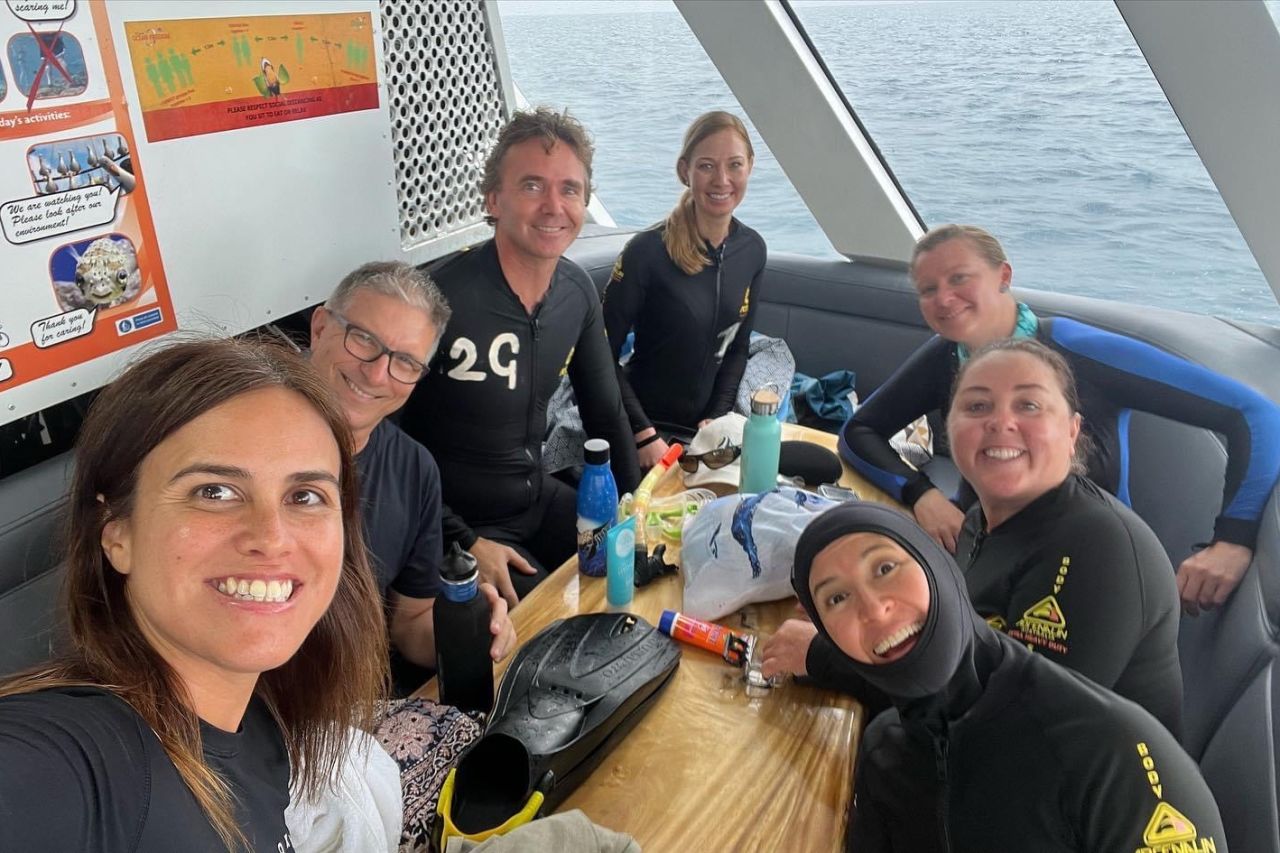 Ana and the Water Quality Improvement team from the Great Barrier Reef Foundation.
Ana says what's exciting about working in water quality is the tangible, measurable actions that can be taken to make a difference.
"It's an immediate threat, but the science and technological solutions are clear and robust, and we know exactly what we can do to reduce the impacts," she says.
It's not all science and tech though. Ana says she's a people person, and the most rewarding part of her role is working with reef and agricultural communities, listening, supporting and encouraging change of practice to create better outcomes for the Reef.
"We all have a role to play in reducing our carbon footprint if we want future generations to be lucky enough to experience the Great Barrier Reef," she says.
"Organisations such as the Foundation tackle immediate threats such as poor water quality and the spread of crown-of-thorns starfish to make the Reef more resilient, but climate change is still the biggest threat facing the Reef and we need urgent global action to reduce greenhouse gases emissions."
Ana didn't visit the Reef until she was in her 30s, but clearly it was a game-changer. To this day, she's still hypnotised by its beauty every time she dives.
"The colour, the movement, the sounds. It is the most magical place on earth."