People of the Reef ·
Chantalle Samuels: 'Healthy ecosystems support thriving communities'
A former high school science teacher turned integrated coastal zone management specialist, Chantalle Samuels is helping chart a course towards a more sustainable future for Belize, its people and its coral reefs.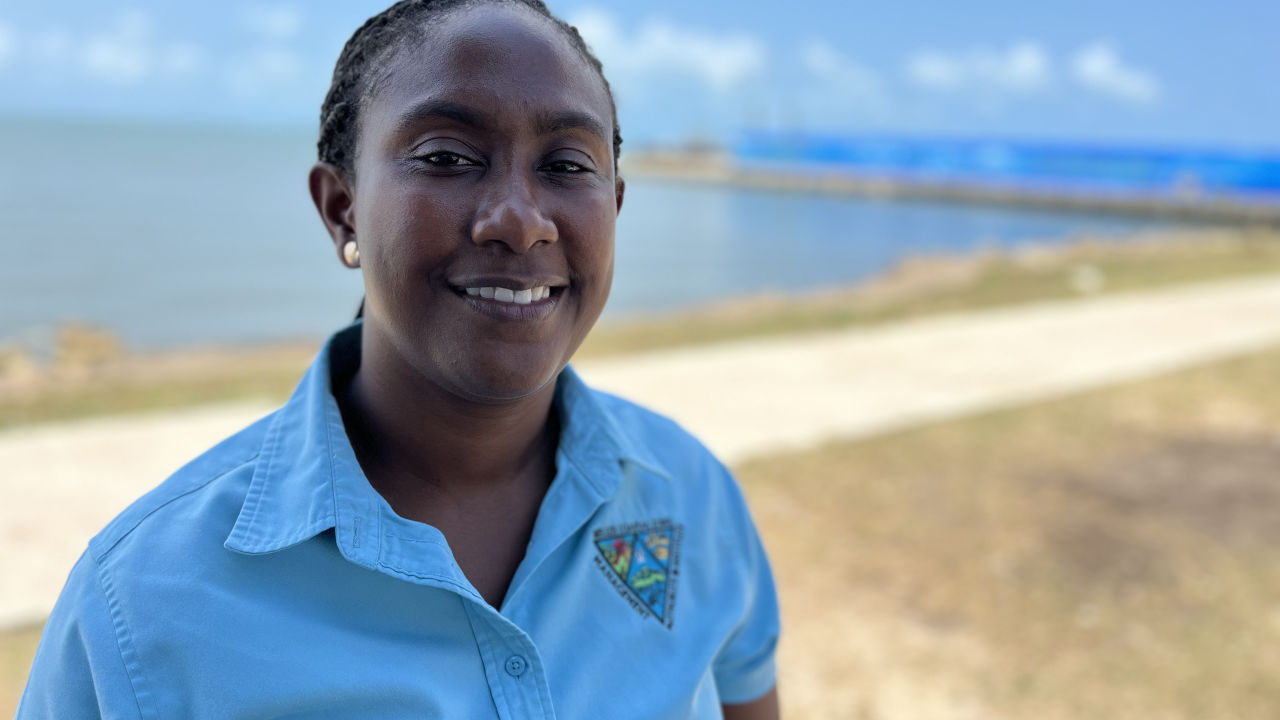 In Central America, bordered by the Caribbean Sea, you'll find Belize. Its Barrier Reef Reserve System is the second largest coral reef system in the world and is a UNESCO World Heritage-listed Marine Site. It's also part of our Resilient Reefs Initiative – a global climate change program helping reefs and their communities adapt to the challenges they face.
It's also where you'll find Chantalle Samuels, Chief Executive Officer of the Coastal Zone Management Authority and Institute (CZMAI), the leading management authority of Belize's coastal resources. Chantalle has made it her mission to help create a sustainable future for Belizeans by protecting its marine ecosystems.
"Our reef is near and dear to each citizen of Belize," Chantalle says. "It's synonymous with our national identity as Belizeans and is vital to our way of life."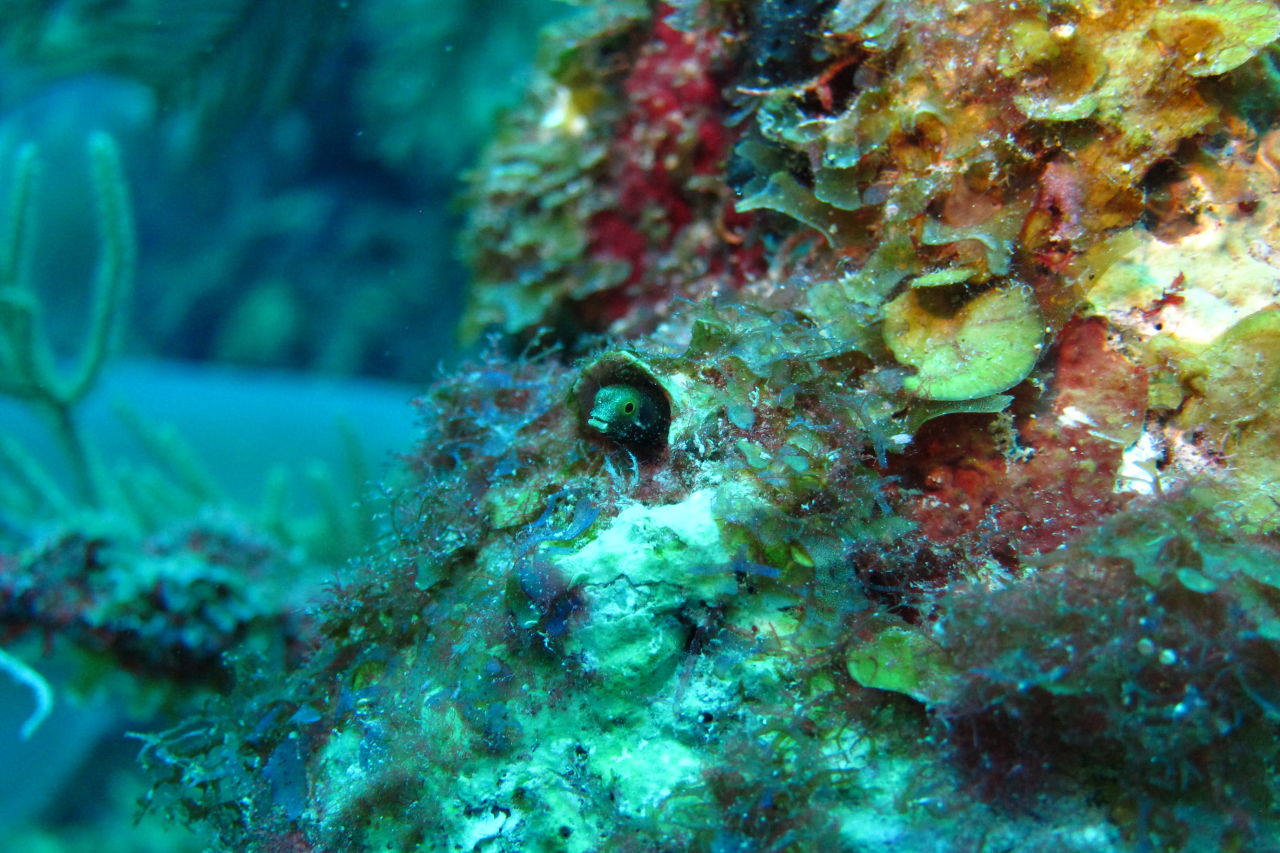 Belize Barrier Reef system is home to an incredible range of biodiversity like this Spinehead Blenny. Credit: Jenn Loder.
It's no wonder Belizeans are so passionate about their reef. Home to over 1,400 species of plants and animals including sea turtles, manatees and hundreds of species of corals, the reef – like the dwellings and businesses along Belize's coast – is vibrant with colour.
But it has also been heavily affected by the impacts of climate change and local threats, experiencing coral damage and ecosystem loss. This has hit Belizeans hard – almost half the population relies on income generated through the reef, mainly via tourism and fishing.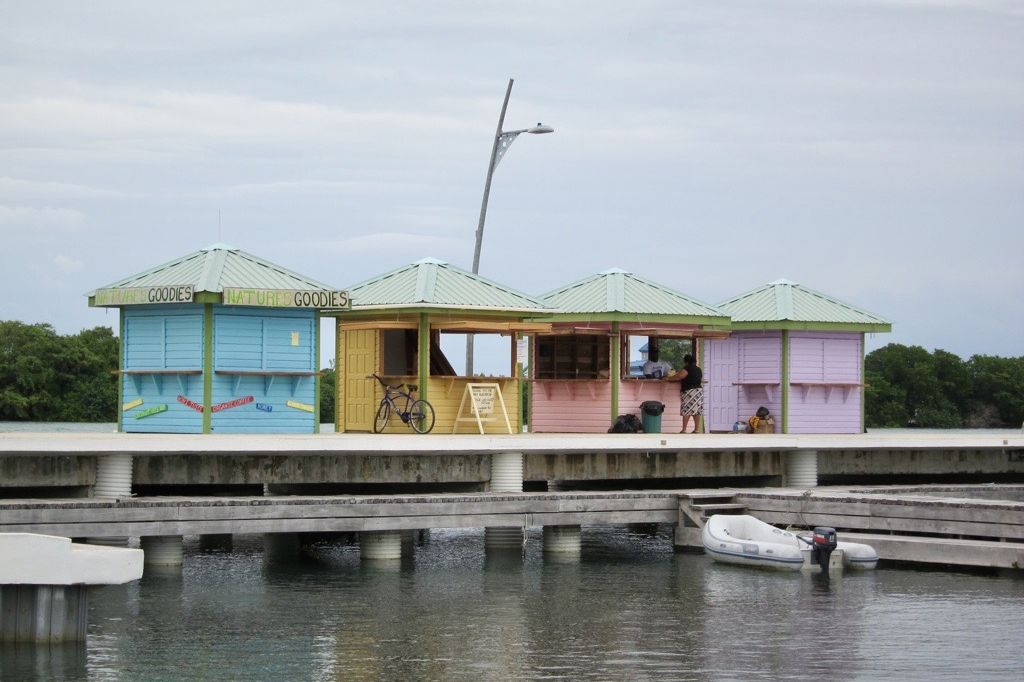 Colourful buildings are characteristic of Belize's coastline. Credit: Jenn Loder.
"As a country whose natural resource base contributes to the environmental, economic and cultural fabric of its society, I am motivated daily to make impactful contributions to securing a model for sustainable resources use for both present and future generations of Belizeans, as well as for the global community to experience and enjoy," Chantalle says.
For Chantalle, this means a future where healthy ecosystems are supporting thriving communities and bolstering economic development. A future where Belizeans don't just survive, but thrive.
"These thriving communities would also be willing stewards with a vested interest in safeguarding and supporting ecosystems to remain healthy and functional," she says.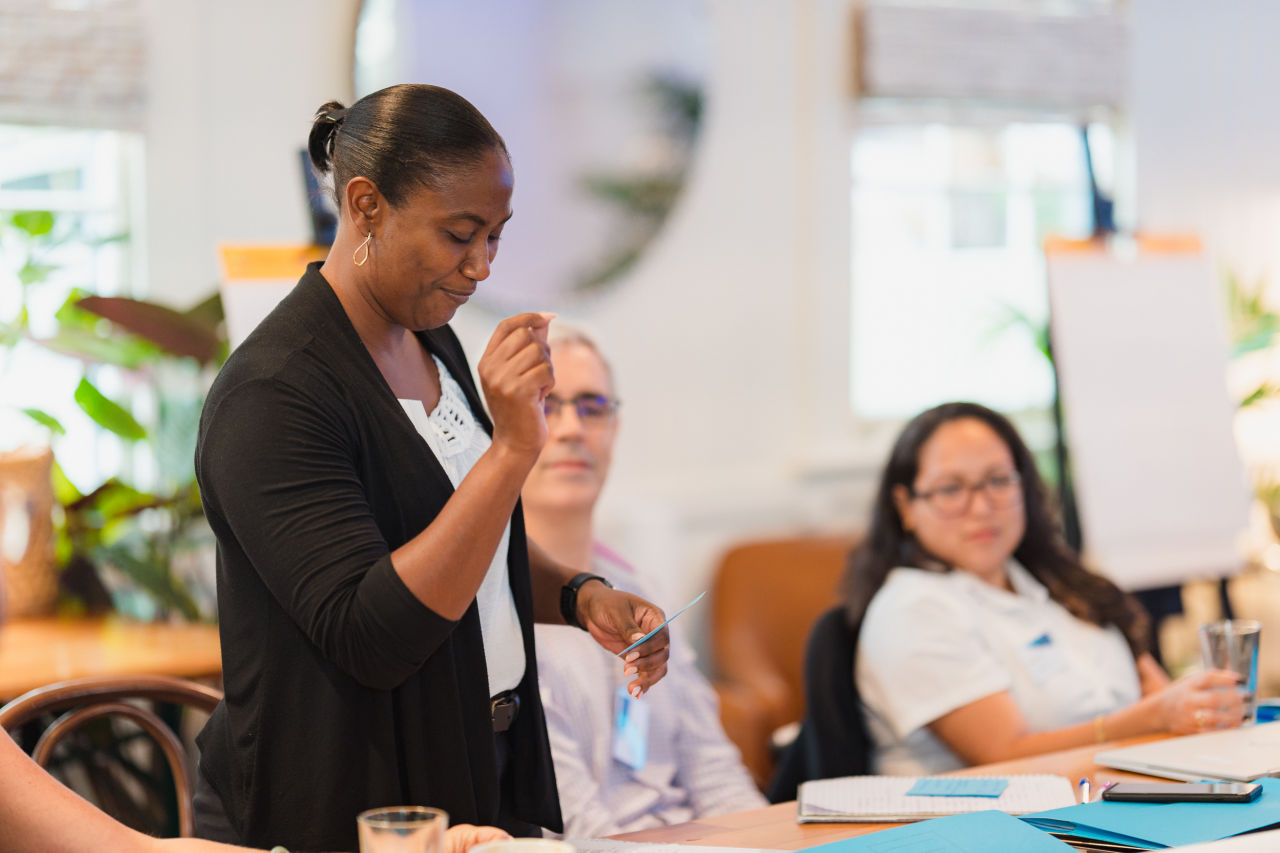 Presenting at the Resilient Reefs Initiative's Solution Exchange in Brisbane in 2022. Credit: Bec Taylor.
After a short two-year stint as a high school science teacher in Belize, Chantalle moved to Grinnell, Iowa to pursue an undergraduate degree in Biology and Environmental Studies at Grinnell College, and then Durham, North Carolina to study marine environmental management at Duke University.
She saw an opportunity to build on her career in science education to enable her to have a greater impact in the area of conservation and management of marine and coastal resources. She made the move resolute on returning home to implement what she learned.
After studying, Chantalle joined CZMAI as a Coastal Planner and took on the challenge of spearheading the development of Belize's first national integrated coastal zone management plan. During her time at CZMAI, Chantalle has also worked as a Coastal Planner, Director and is now the CEO. Her day-to-day work has varied from working in the field, engaging local communities and now to ensuring CZMAI delivers on its purpose to achieve sustainable integrated coastal zone management in Belize.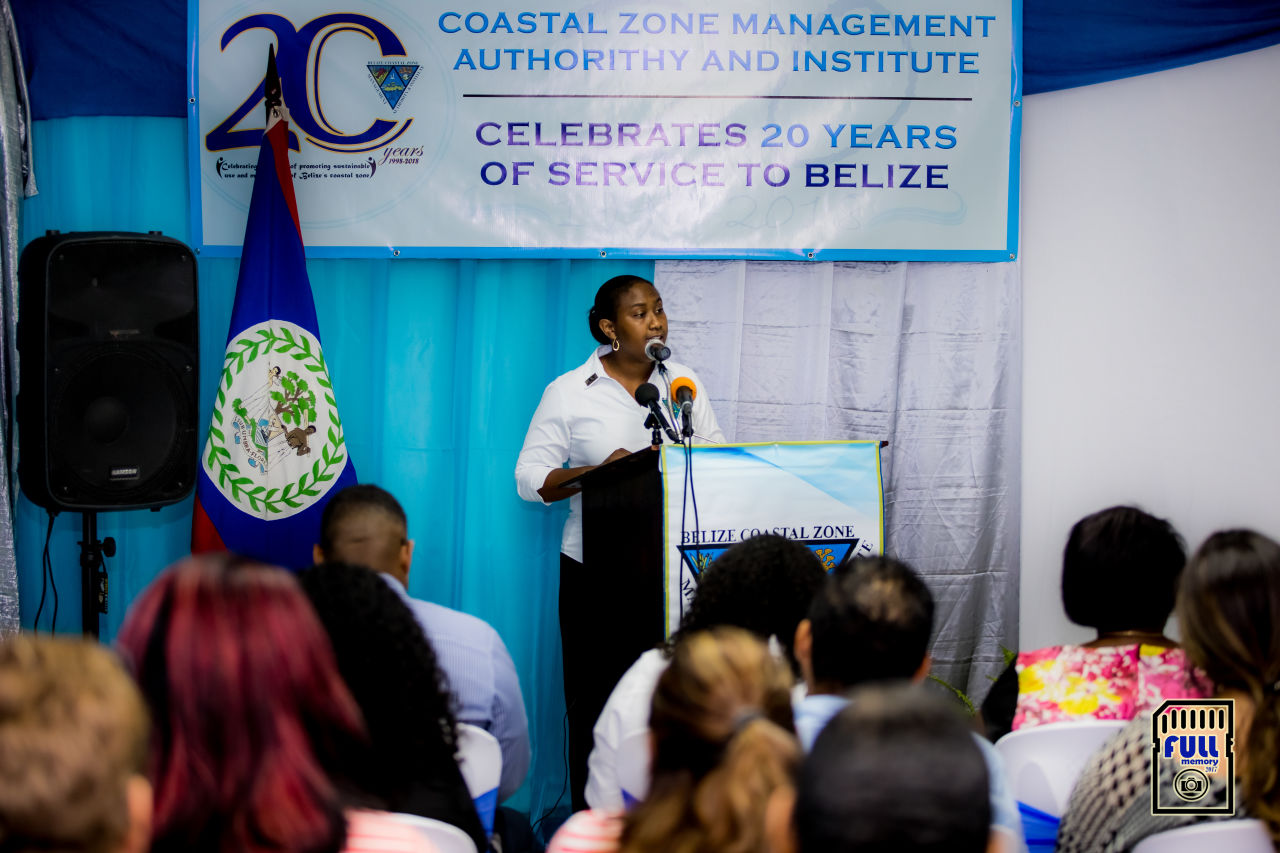 Chantalle presenting at the ceremony to celebrate CZMAI's 20th anniversary.
Chantalle's passion for coral reefs has evolved as she's learned more about the unique contribution they make to ocean and human health.
"I was initially struck with awe by the beauty and diversity of coral reefs but as I learned more about reef ecology and its important role in delivering key ecosystem services that benefit mankind and other organisms, my interest in coral reefs grew stronger."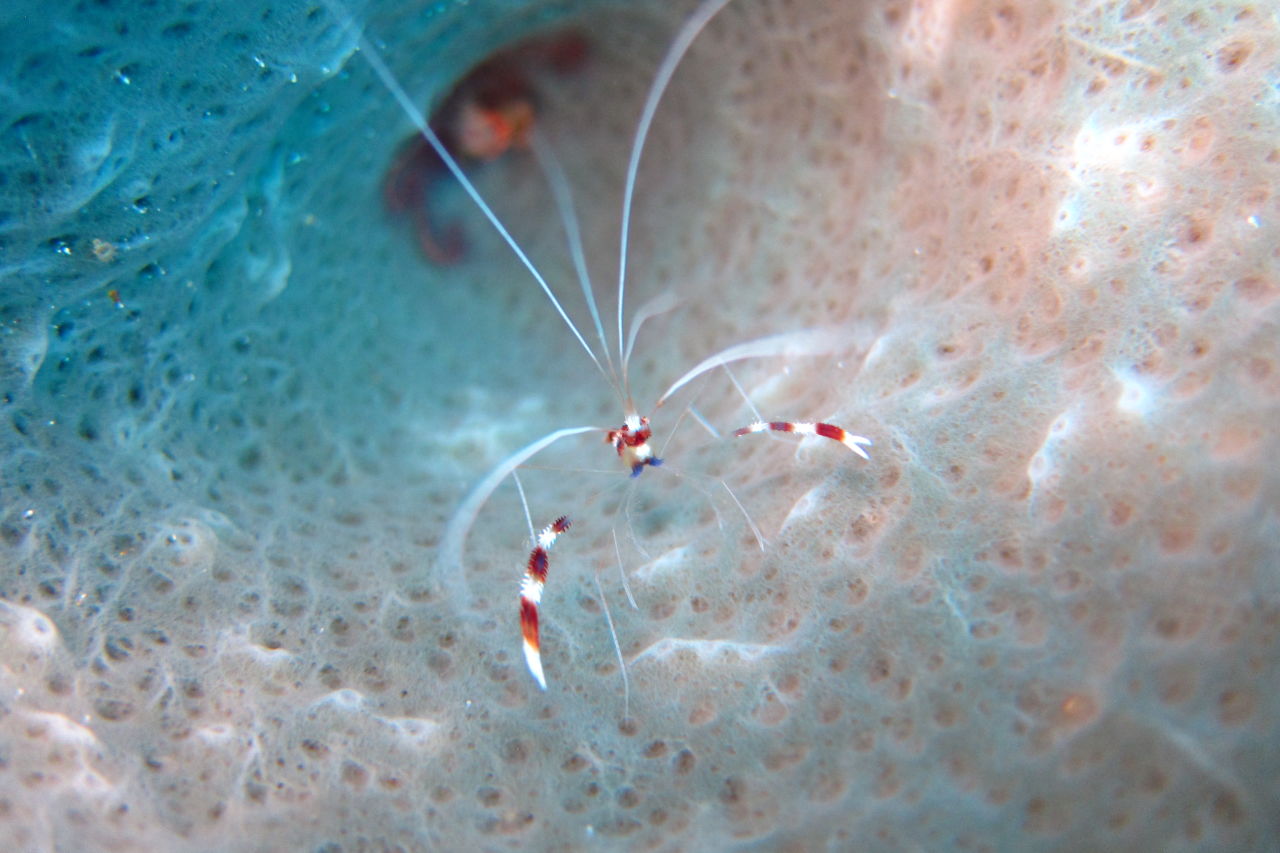 Banded coral shrimp in Belize. Credit: Jenn Loder.
Chantalle says her greatest professional achievement to date is her work leading the development and approval of Belize's first national integrated coastal zone management plan.
"It establishes an ambitious governance framework to help make enduring decisions for the sustainable use of the Belizean coastal zone," she says.
With the Great Barrier Reef Foundation, Chantalle and a global team of experts has now created a tailored resilience strategy to safeguard the future of the Belize Barrier Reef Reserve System from the impacts of climate change. It's a bold plan that will help Belize accelerate and scale its reef protection efforts.
"It would be remiss of me not to acknowledge all the trailblazing local leaders before my time that have paved a way for me to enter and participate in this growing field," Chantalle says. "Equally important are the innumerous global partnerships and collaborations that have, in many instances, supported Belize to spur and sustain conservation actions at the right time and at the appropriate scale."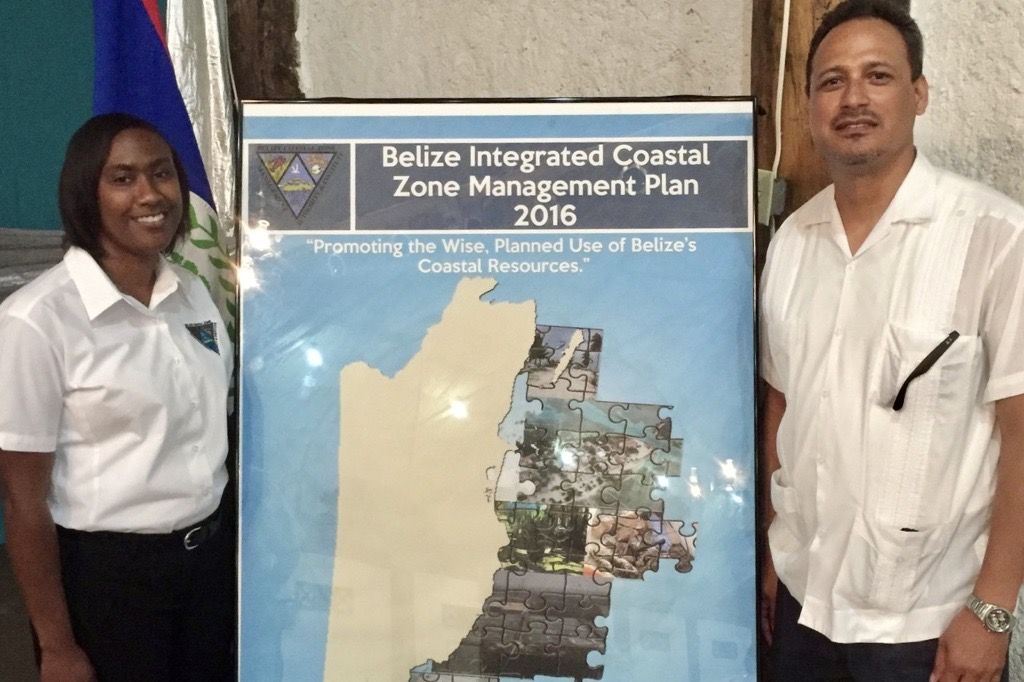 Chantalle with Roberto Pott at the release of CZMAI's Intergrated Coastal Zone Management Plan for Belize in 2016.