People of the Reef ·
Emma Camp: 'Wherever you are in the world, your actions affect the Reef'
Dr Emma Camp says our health and wellbeing is inextricably linked to nature and as such, we all have a role to play in protecting critical ecosystems like the Great Barrier Reef.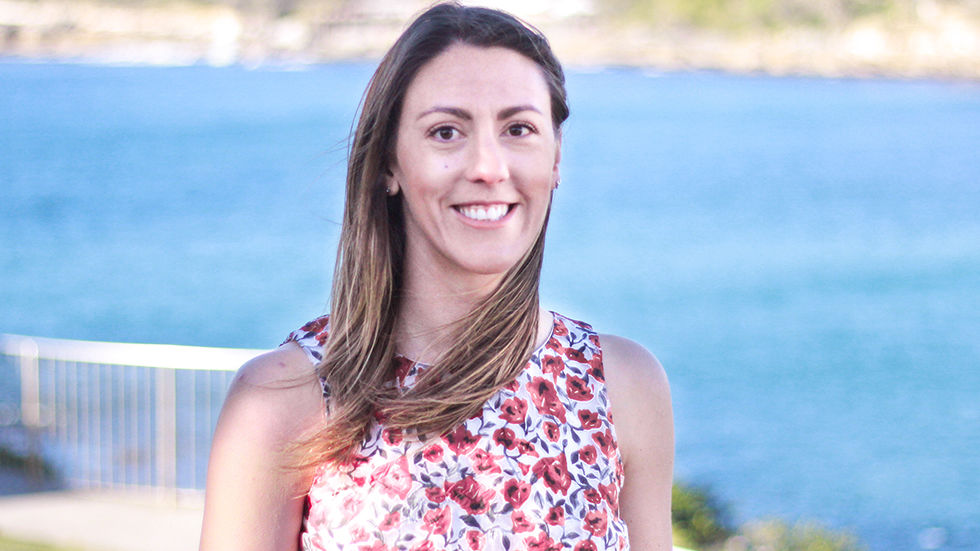 You know you're a high achiever when, by the age of 34, you've had an international sporting career, worked on coral reefs around the world, addressed the United Nations General Assembly and been shortlisted for one of the most prestigious awards in science.
In fact, Dr Emma Camp – the Future Reefs Deputy Team Leader at the University of Technology Sydney, is a finalist for not one, but two of this year's Australian Museum Eureka Prizes.
She is part of the Coral Nurture Program – a world-first partnership to rehabilitate priority sites on the Great Barrier Reef – which has been shortlisted for the Eureka Prize for Applied Environmental Research.
Emma is also a finalist for the Eureka Prize for Outstanding Early Career Researcher for her discovery that certain types of corals are more able to survive in hostile conditions such as warmer, more acidic water.
Her work in this area has furthered our understanding of what corals need to survive into the future and she is using this information to advocate for immediate action on climate change.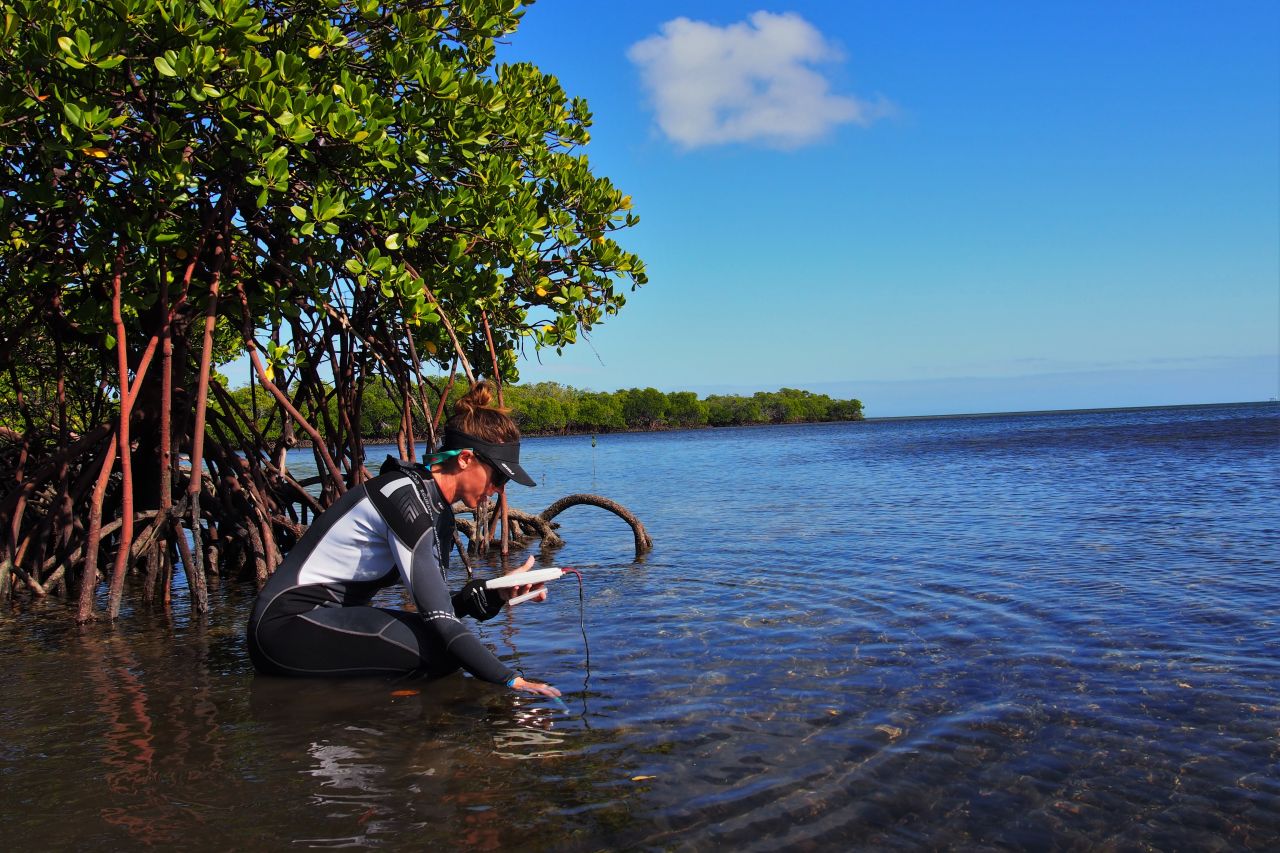 Emma discovered corals living in mangrove lagoons where the water was warmer and more acidic. Supplied: Emma Camp
Emma grew up in Essex, England, and first saw coral reefs on a family holiday to the Caribbean when she was eight.
"From then on it was a childhood dream to visit the Great Barrier Reef," she says. "It's the world's most iconic coral reef and as a child growing up on the other side of the world, I hoped one day to be able to experience its natural beauty and marine life."
When she was 18, Emma moved to North Carolina in the United States for her undergraduate degree. During this time she was torn between pursuing a career in the medical field and following her passion for environmental sciences.
Happily, she chose the latter and returned to the UK to complete her masters, but coral reefs weren't her first love.
"Before my science career I was an international basketball player," she says. "I received a scholarship to play in the United States and played for Great Britain at the under 16, 18 and 20's level.
"I represented the women's Great Britain team and have 20 full International Caps with the side."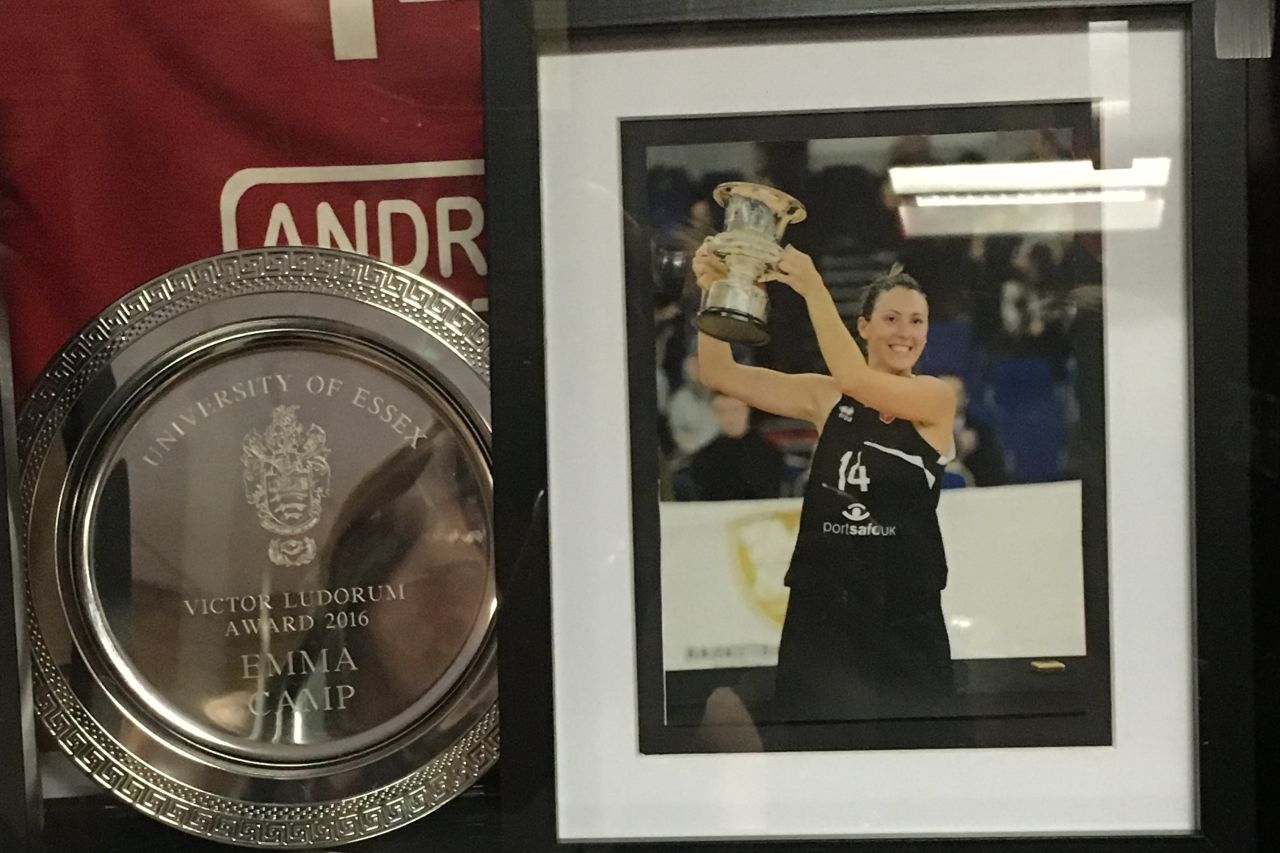 Emma had a successful international career in basketball before focusing on coral reefs. Supplied: Emma Camp
In fact, Emma delayed coming to Australia in order to play basketball.
"I had retired from basketball at the start of my PhD as I was travelling so much for work," she says.
"But I was approached by the University of Essex with an offer of a scholarship to play for them, as they were focusing on making basketball a leading sport for the university. I agreed and helped to establish the new Women's Basketball Program.
"In my last year, we got to the national finals and I delayed coming to Australia so I could play. We were down by 24 points coming into the end of the third quarter and managed to turn the game around and we won by one point with 1.2 seconds left on the clock.
"I drove the five hours home, showered, packed and left for Australia early the next morning. The university retired my jersey after that game."
Emma says her greatest achievement so far, however, is being invited by the President of the United Nations General Assembly to speak at the High-Level Women in Power Event in front of over 50 Heads of State about her work, the importance of coral reefs and why more women are needed in science.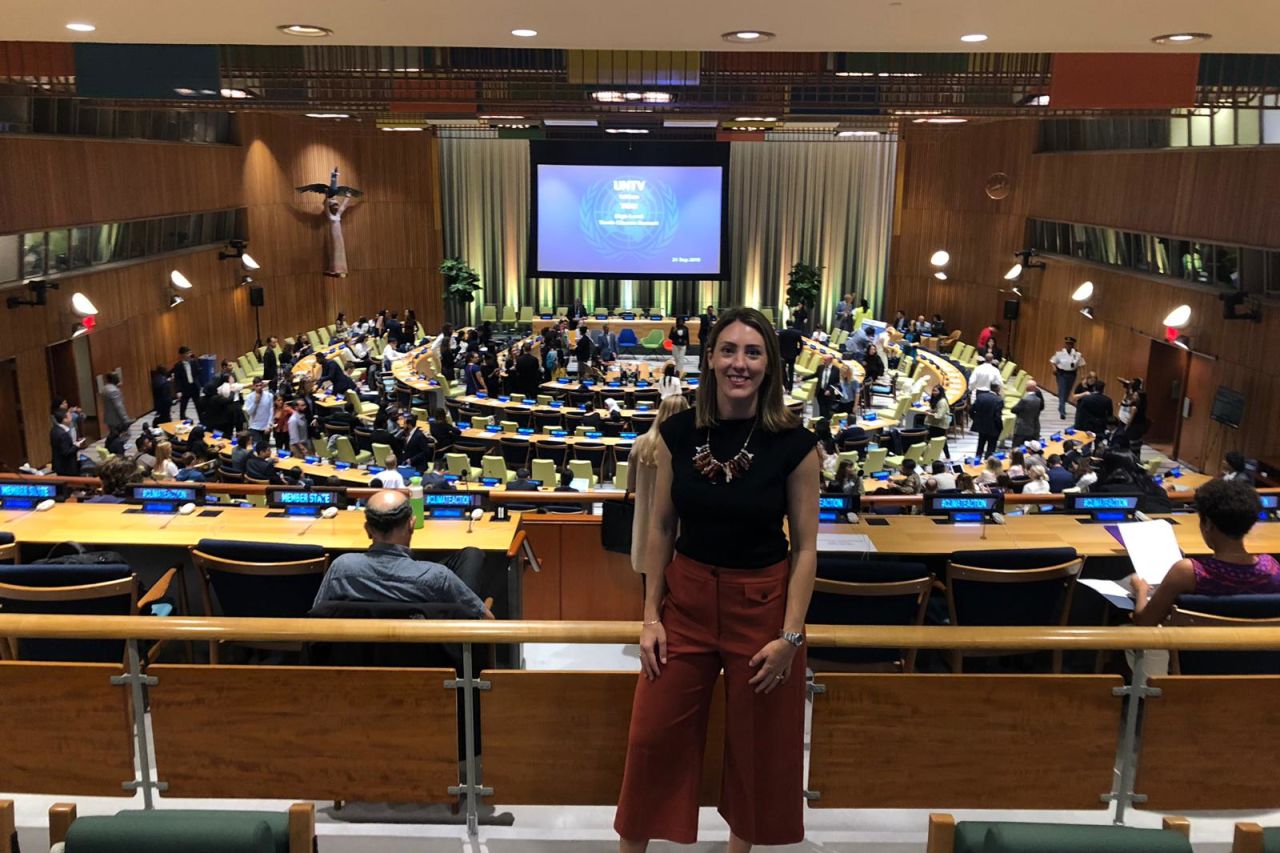 Emma at the United Nations General Assembly. Supplied: Emma Camp
"This opportunity demonstrated to me that science can lead to opportunities to drive change," she says.
"I am deeply concerned about the future of the Great Barrier Reef, but collectively the decisions we make now can help ensure its future.
"No matter where we are in the world, we are all connected to nature and, in turn, the Reef. If we collectively take actions to reduce our carbon footprint, put pressure on governments to meet their Paris Accord agreements and realise that we and our health are inextricably linked to nature and its health, we can safeguard coral reefs and other critical ecosystems for the future."
Emma says it's a privilege to be able to experience natural wonders on Earth like the Great Barrier Reef and she is driven to ensure future generations can also experience them.
"I recently became a mum and this has just driven me even more," she says. "I do not want to have to tell my son that we knew coral reefs were severely under threat and did not do enough to save them."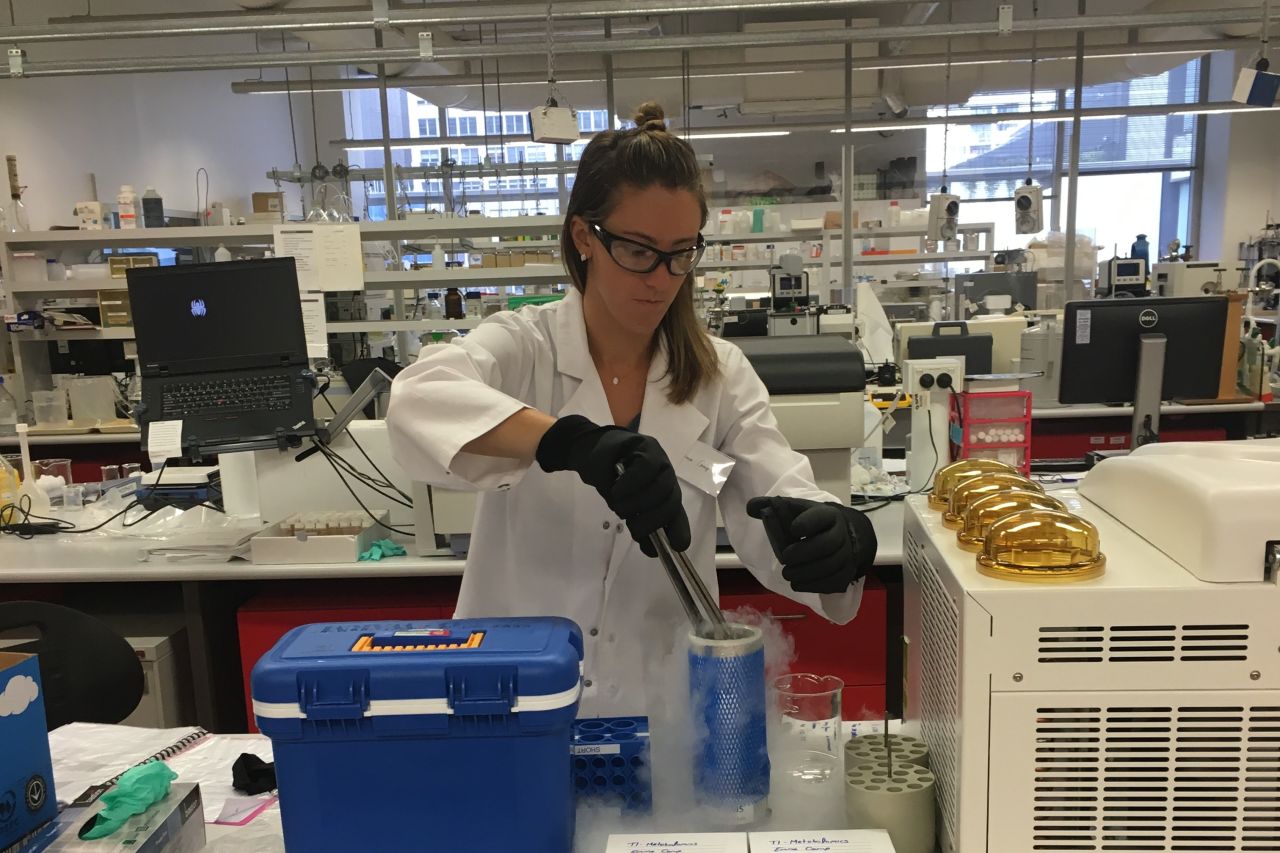 Emma's work has furthered our understanding of what coral reefs need to survive in changing conditions. Supplied: Emma Camp