People of the Reef ·
Matt Curnock: 'The Reef's natural beauty inspires me to keep working towards solutions'
Bitten by a green turtle, kicked (gently) by a minke whale and pooped on by a sperm whale? Marine wildlife encounters like these are just a day in the life of Matt Curnock, passionate Reef scientist and underwater photographer.
Environmentalist and photographer Yann Arthus-Bertrand once said, "the earth is art, the photographer is only a witness".
Matt Curnock then has surely witnessed a great deal of the Reef's beauty and unique phenomena, capturing animals and underwater landscapes in all their resplendent colour and glory. Matt's photography helps to connect the uninitiated with the biodiverse beauty of our Reef.
And it's in this way that Matt's art imitates life.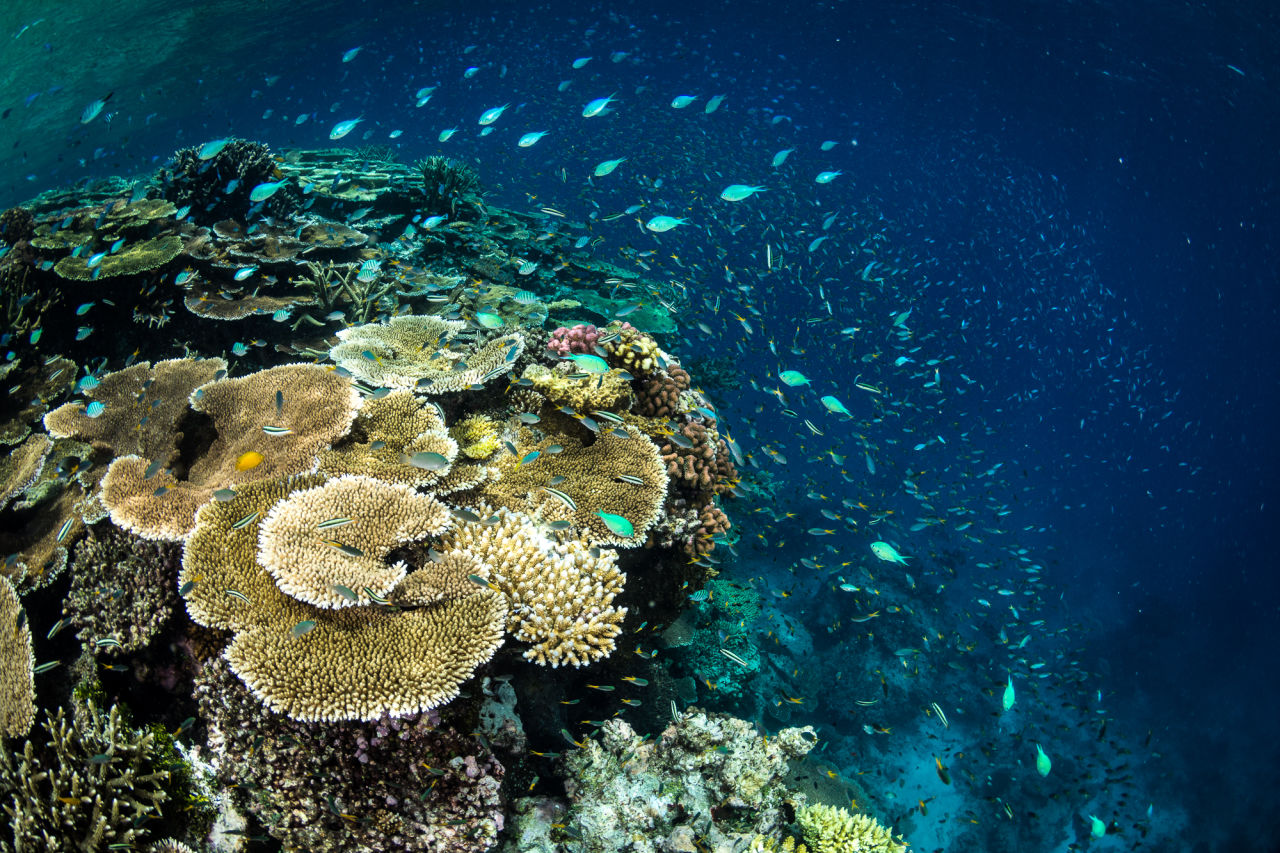 Matt beautifully captured the biodiversity on John Brewer Reef, Queensland. Credit: Matt Curnock
Whilst drawing inspiration from his long-term hobby as an underwater photographer , Matt is a Social-Environmental Scientist at CSIRO Land and Water, based in Townsville. His research seeks to understand human connections with the Reef, and how these connections bring people together to collaborate and address environmental challenges.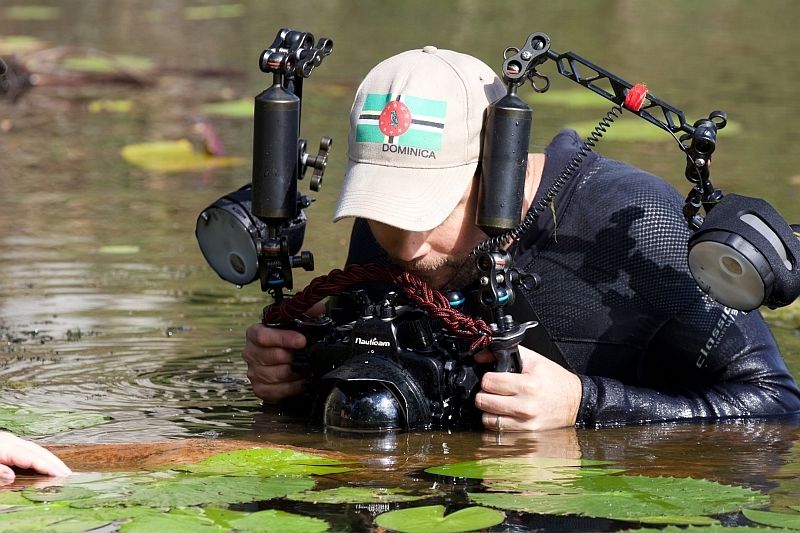 Matt in action, photographing turtle hatchlings in Ross River with JCU scientists. Credit: Ian McLeod
Matt co-leads the Social and Economic Long-Term Monitoring Program (SELTMP) for the Great Barrier Reef. For nearly a decade, this project has gathered huge amounts of data about Reef users, communities and industries, enabling new insights into their relationship with the Reef and how this is changing over time.
Matt has also been instrumental in putting these insights into action, connecting Traditional Owners, tourism operators and Reef communities with scientists from the Reef Restoration and Adaptation Program (RRAP), which is investigating and scaling up solutions that help restore and build Reef resilience.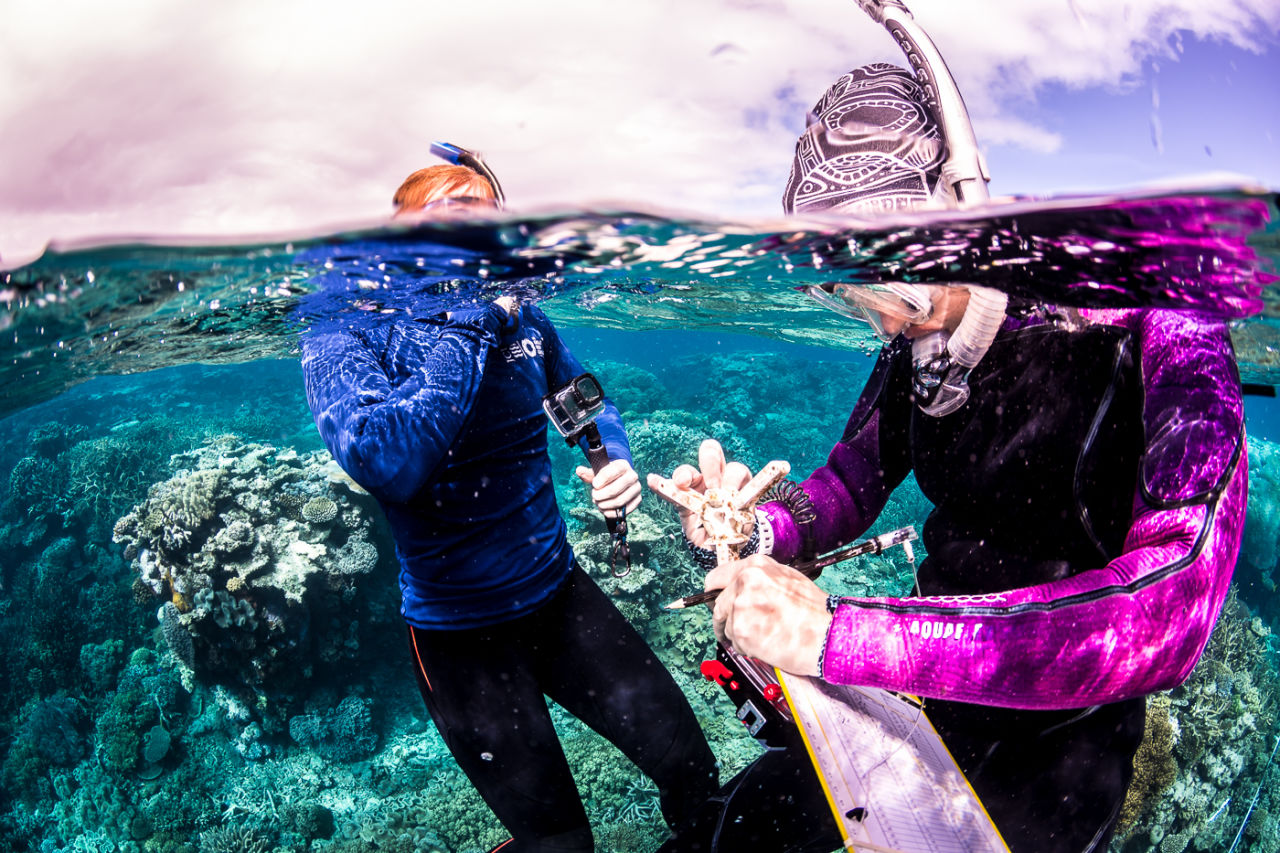 On-water training days bring scientists and Reef community together to monitor and evaluate RRAP projects. Supplied: Matt Curnock
Born on Yidinji country in Cairns, Matt has been visiting the Reef from a young age and has always loved being in the water. It was later, during his time at James Cook University studying environmental management and tourism, that he learned about the impacts people were having on natural ecosystems, and that understanding and working with people was the key to better environmental management.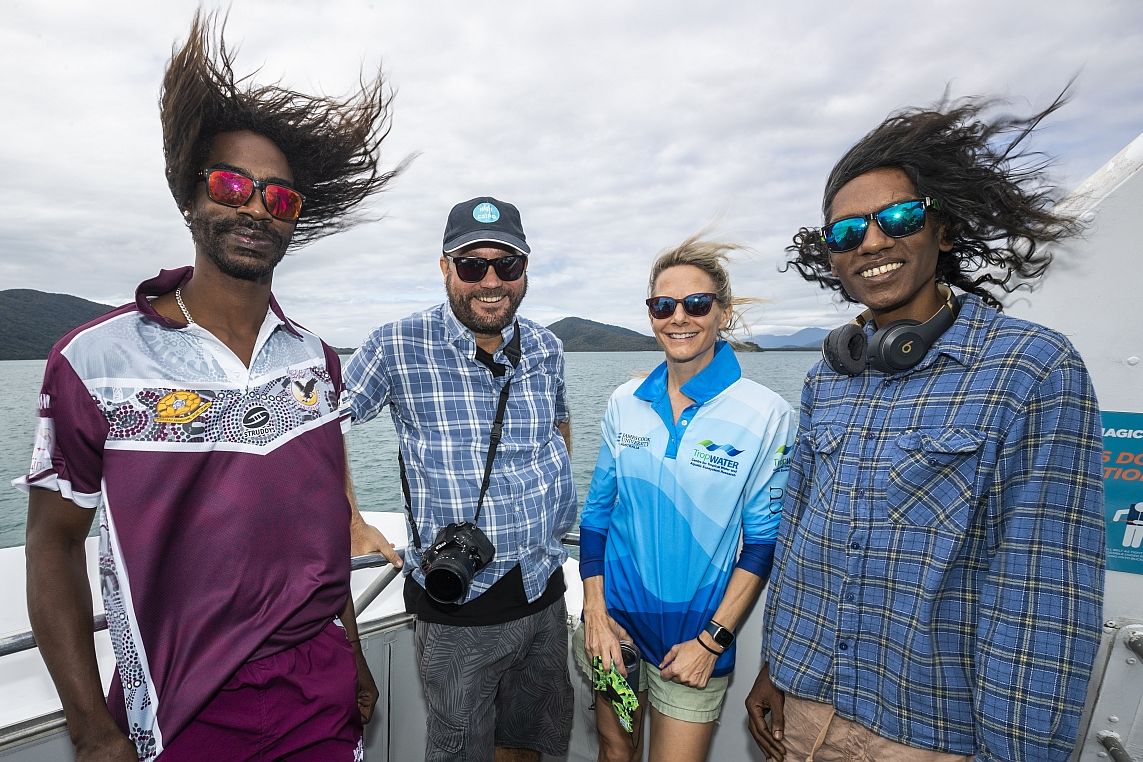 Jamabla Yeatman, Matt Curnock, Katie Chartrand and Alfred Gray en route to visit Moore Reef in Gunggandji sea country. Credit: Julia Sumerling
"I love it when a group of diverse and determined people come together around a shared plan to make a positive change," Matt says.
It's inspiring stuff, and perhaps stems from the formative research he undertook during his university days. Matt's PhD focused on the swim-with-minke-whales tourism activity in the Ribbon Reefs, off the coast of Cooktown in far north Queensland. By collaborating with industry, Reef managers, conservation NGOs and other scientists, the team was able to co-design and implement new ways of managing human interactions with these incredible mammals and understand more about the sustainability of the activity.
Dwarf minke whales remain one of Matt's favourite Reef animals; providing "out of this world" inspiration and serving as a reminder of how people working together can drive innovative solutions to the problems our Reef faces.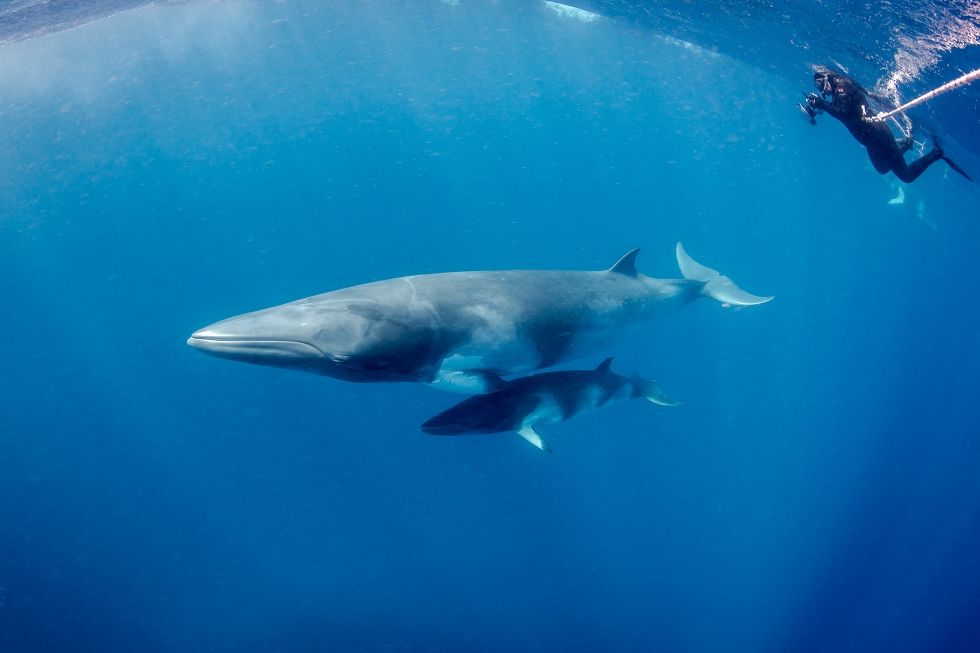 Dwarf minke whales are regular visitors to the Great Barrier Reef, congregating each year between Port Douglas and Lizard Island during the austral winter. Supplied: Matt Curnock
Matt says the Reef is so much more than just a rich and diverse natural ecosystem – it encapsulates a multiplex of human values and cultural heritage too.
"People around Australia and all over the world share a deep connection to the Reef, and I think that's why we are all now working really hard to protect those values," he says.