People of the Reef ·
Saskia von Faland: 'The land and ocean are all connected'
Saskia's work carefully treads the line of land and sea. Through her job as Coordinator at Sarina Landcare Catchment Management Association Inc., she helps locals connect with and better understand the land they live on.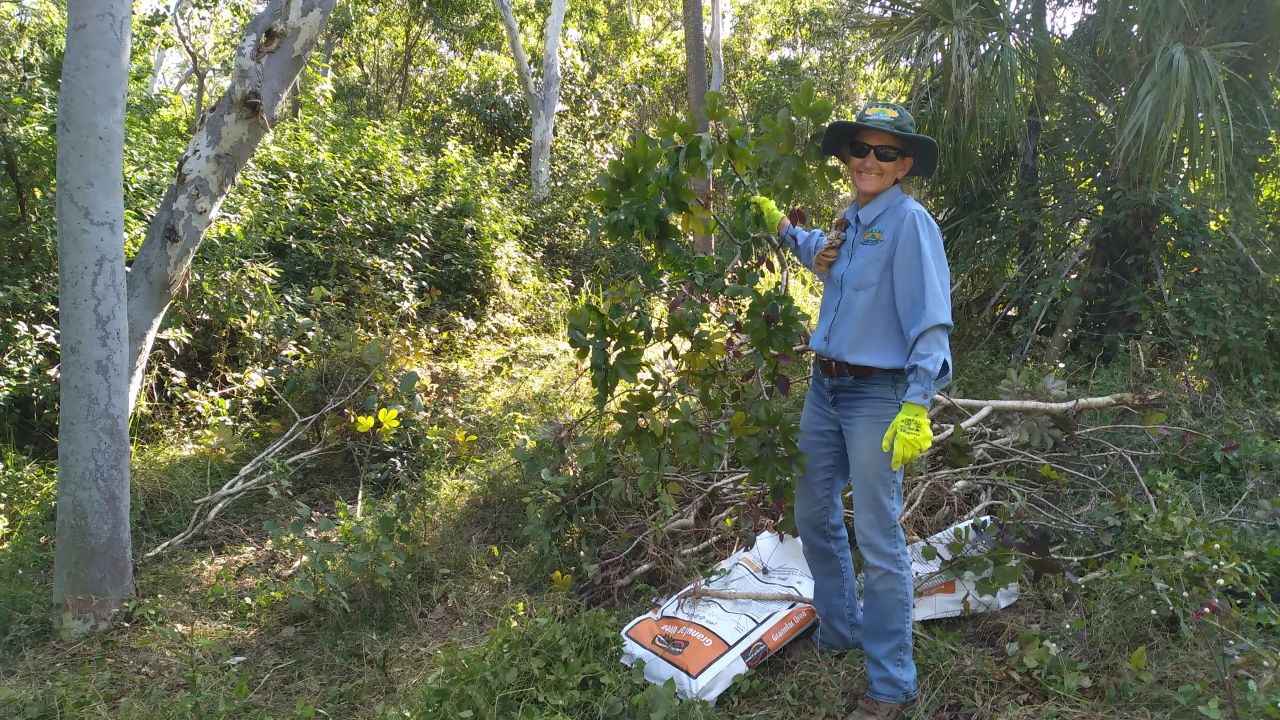 Saskia von Faland's life on the Reef started early. Spending her formative years on her family's sailboat island-hopping up the east coast of Australia, Saskia fell in love with the ocean and the creatures that call it home. She has fond memories of the time spent traveling from South East Queensland to Cooktown throughout her childhood.
When her family settled back on land, she knew she wanted to keep her passion for the ocean alive. "I was always interested in the environment and marine biology. I went to James Cook University and got my Bachelor of Science and Masters in Marine Biology. I did a bit of work with environmental consultants, but then came into the Landcare Catchment Management scene and have been here ever since. I enjoy helping landholders and volunteers manage their little patch because it is all connected."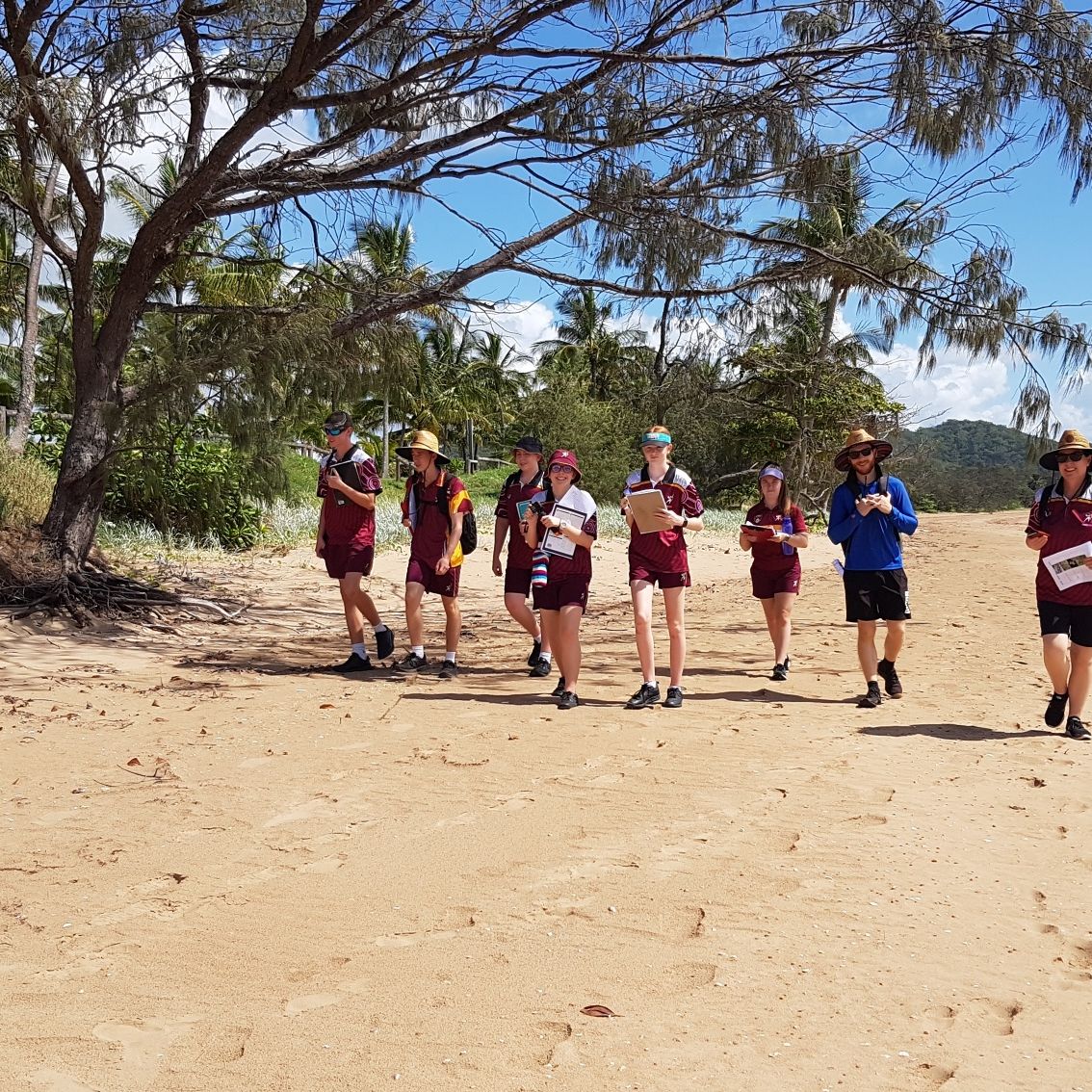 Sarina State High School students learning about coastal rehabilitation at Grasstree Beach. Credit: Saskia von Fahland
#Community in action and the power of revegetation
Through her work with the Reef Trust Partnership's Community Reef Protection team, Saskia has been able to carry out valuable on-ground activities including revegetation and education with local community and volunteers. Through their work, they are helping raise awareness about the need to take care of and protect our environment to ensure the health of ecosystems and waterways.
"In Carmila Beach, we engaged the primary school who were really keen to get involved and learn about their beautiful beach. Our team carried out revegetation and weed control on the side. Carmila Beach is really special because of its endangered coastal scrub. It was nice to be able to build on previous work through the RTP funding."
At Grasstree Beach they built on previous revegetation work on the coastal foreshore. "When we went there we found a lot of garden escapees where people had dumped weeds, which jeopardized the coastal scrub. We were able to have the high school students come in and do weed control and field staff do revegetation and engage the community with some education. While it was a small project, it was an important one. We were able to create momentum and linkages which will hopefully enable us to do more down the track."
One of the benefits of having been in her job for 20 years is being able to see the positive on-ground changes that have occurred around the catchment. "I have been around long enough to see those sorts of changes. We've got a handful of revegetation projects that have been going since the early 2000s. When I look back at project photos or talk to people who were involved back then, and look at them now, everyone is quite amazed at the transition. It just goes to show that you can't just plant some trees and think that it's going to do its thing." Through careful and dedicated management, the team and their volunteers have been able to restore beautiful sites and beaches that had been overgrown by invasive weeds.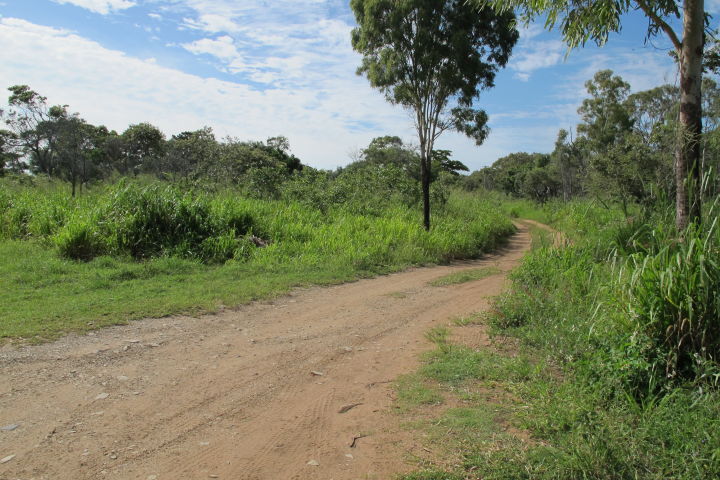 2010: Before revegetation at Louisa Creek Reserve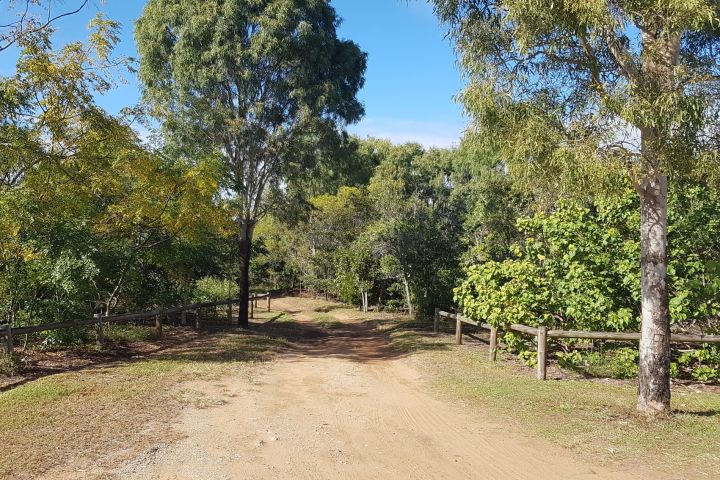 2022: After revegetation at Louisa Creek Reserve
We all live in a catchment. It is all linked, even the parts you don't see. What we do in the hills, floodplains, coastlines and oceans—including the Reef—impact our environment both positively and negatively. We all play a role in looking after, respecting and caring for our environment.
"It is inspiring to work together, share knowledge and experiences with passionate people – volunteers, landholders, stakeholders – to make a difference across the catchment; whether that be in their own backyard, local beach, creek or learning more about our catchment and region," said Saskia.
Her advice to anyone looking to get involved: "There are so many opportunities out there and you can do your little bit. Every time you do that little bit, you get that greater connection and realise that what you do on the land affects everything out there on the Reef. For those looking for advice, reach out to your local landcare and natural resource management groups – they are there to provide help and support."
To learn more about the Mackay Whitsunday Isaac Community Action Plan, see our case study here.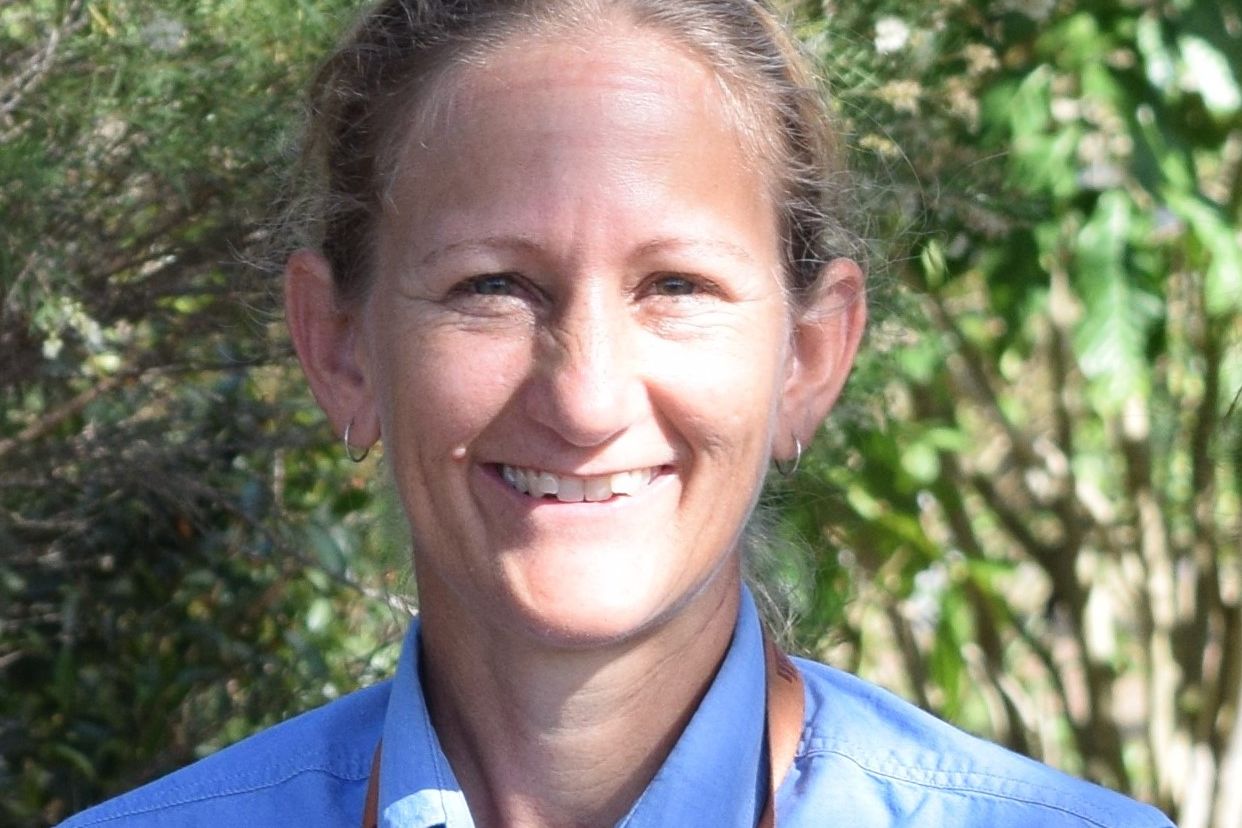 Saskia von Faland