People of the Reef ·
Theresa Fyffe: 'I'm passionate about making a difference in the world'
Theresa is bringing together brilliant minds and everyday people to create hope for our Reef.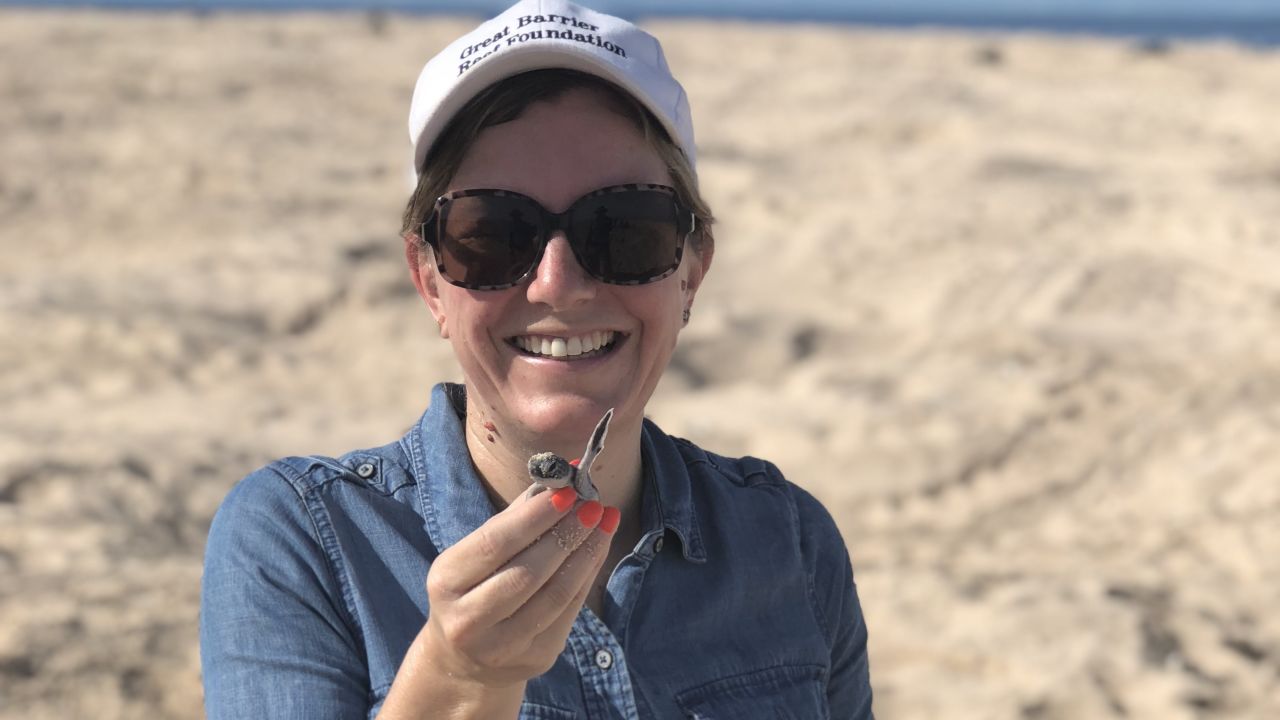 Theresa Fyffe considers herself very lucky to have had two incredibly rich careers across both her passions - healthcare and marine conservation.
As the Executive Director of Projects and Partnerships for the Great Barrier Reef Foundation, she oversees the delivery of the Foundation's $700m global conservation portfolio by building collaborative and enduring partnerships with First Nation Australians and local communities, donors, the science community, industry and government.
Theresa holds an influential role in Reef management, so it may surprise people to know when Theresa joined the Great Barrier Reef Foundation fifteen years ago, she was a medical scientist.
Back when Theresa was choosing her postgraduate pathway, she recalls deliberately seeking advice from academics at the university to pursue her keen interest in marine science. She was told she'd be crazy to study marine biology – there are no jobs.
"It's funny how influential those conversations are. I'm very practical, I'm not an idealist. I need to be able to make a difference so I need to be able to get a job. It is interesting now, looking back," she said.
She chose human health as a result, studying the first Forensic Biology Masters degree offered in Queensland. She went on to set up a cooperative research centre for chronic wounds.
"It put an area that was hidden away from people into the public eye and helped tens of thousands of people across the country who were suffering huge pain in silence because no one was aware of this."
After 20 years of working in the medical space, she looked for a career change and found the Great Barrier Reef Foundation.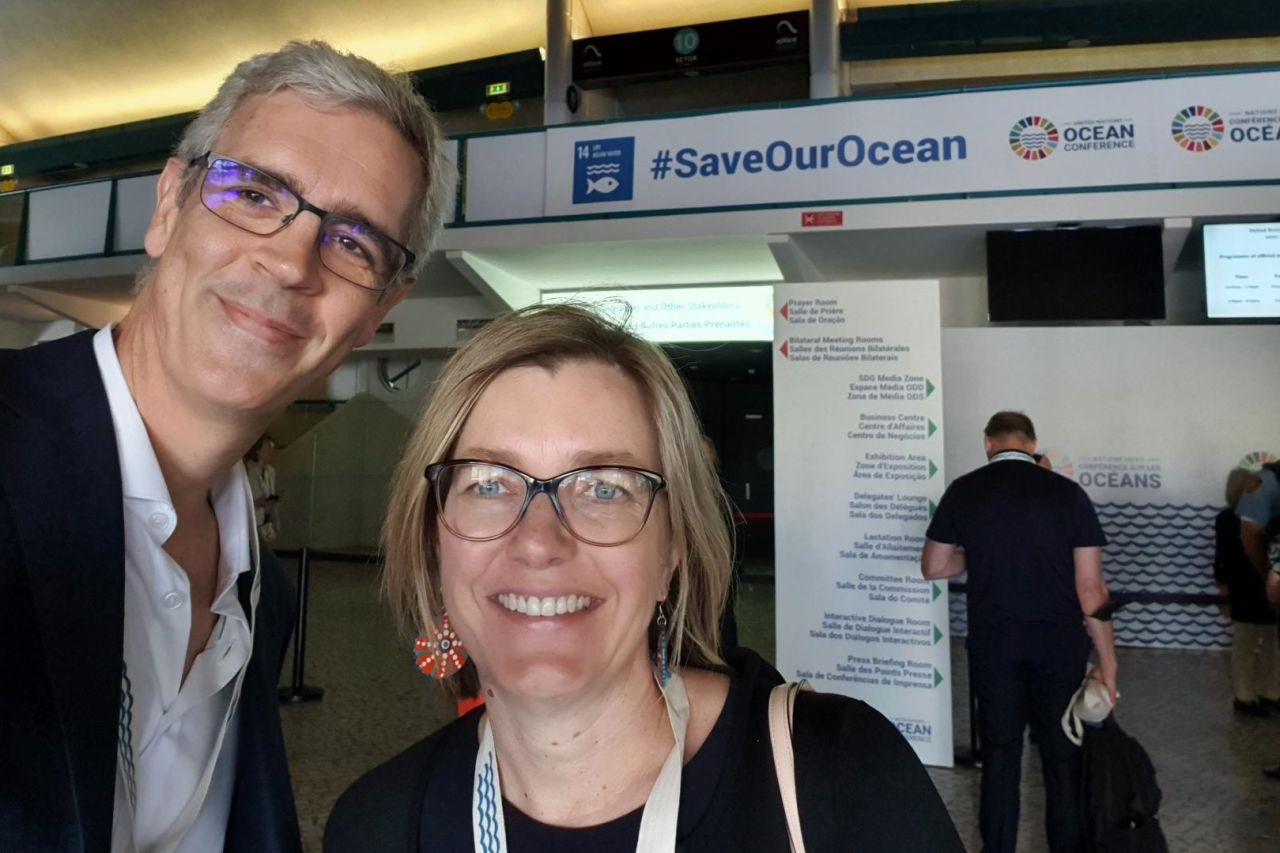 Theresa with Foundation colleague Dr Cedric Robillot at the United Nations' UN Ocean Conference in Portugal in 2022.
Theresa's initial job at the Foundation was to create the first portfolio in Australia for building coral reefs' resilience to climate change, at a time when threats to coral reefs weren't well known. She was also a key figure in scaling up the Great Barrier Reef Foundation and its projects team, and designing the portfolio for the world's largest Reef protection investment – the Reef Trust Partnership (RTP) – against a difficult backdrop.
"Often it's really messy, you're bringing people together and they don't always initially get on. There are different ways of doing and getting it to work. Now, in the Reef Trust Partnership, you can talk to any one of our 500 partners and they'll give an amazing story of what's different because of the investment of the Great Barrier Reef Foundation. That's always been the drive for me," she says.
"We are an organisation that has a privileged space and I have this privileged role sitting in between hundreds of projects and hundreds of partners and thousands of individuals and all of them are giving everything to save the world's largest and most precious Reef. The next decade is critical but what we do in the next five years is going to shape that decade. There's only time for strong science-based action.
"How can you not have hope when you've got 400 projects that are being delivered that are just outstanding. It's a demonstration of the ingenuity and the relentlessness of the human condition that says we are not going to give up on the Great Barrier Reef despite the fact that the future looks really tough."
When asked about her greatest achievement, Theresa doesn't hesitate to share the Foundation's successful nomination of the Queensland Indigenous Women's Ranger Network for Prince William's Earthshot Prize. Theresa was in Cooktown with Yuku Baja rangers when they were announced the winners in the Revive our Oceans category for 2022.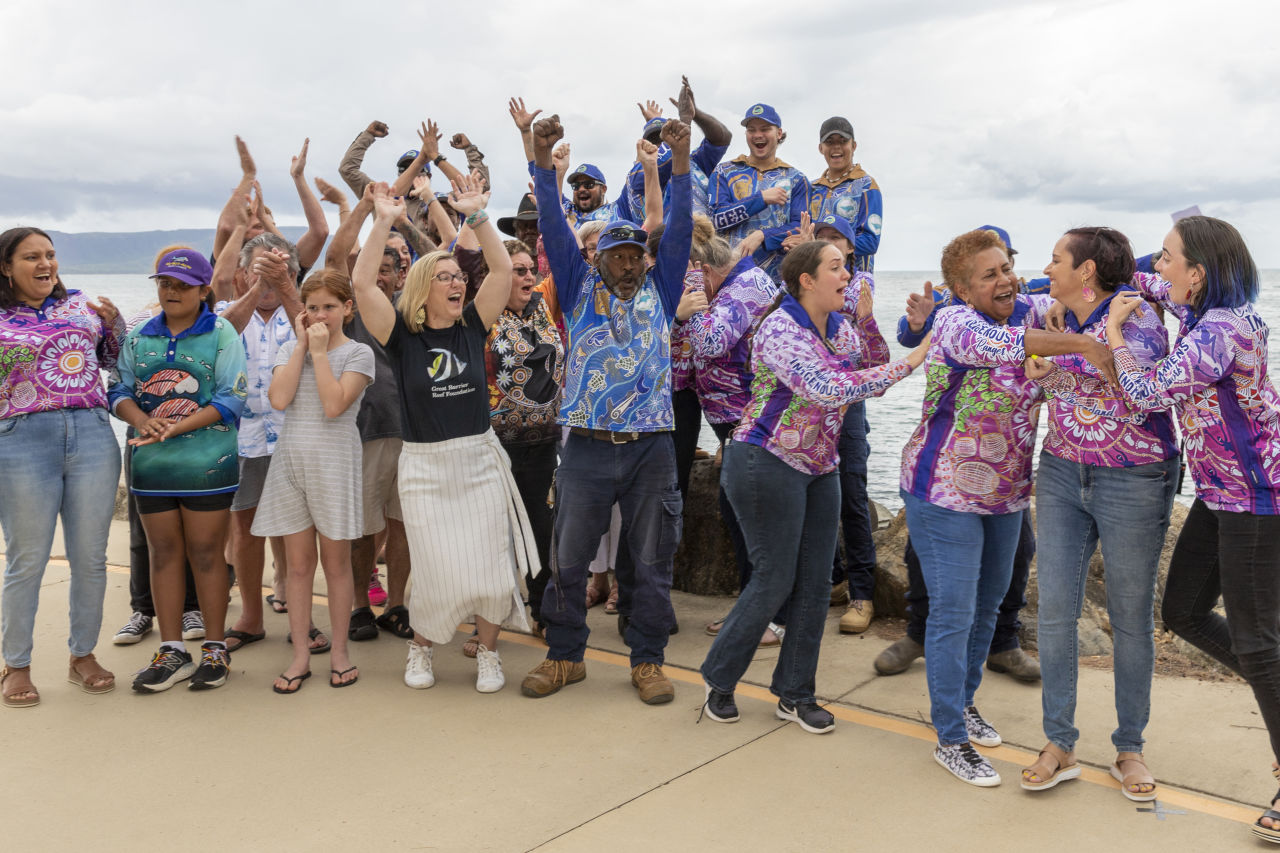 Yuku Baja rangers in Cooktown when the Earthshot announcement was made. Credit: Jeremy Tomlinson.
"Seeing the potential for what that publicity and funding can mean for raising the profile and the positioning and the voice of Traditional Owners around Reef protection was really huge," she says.

Theresa recognises a common thread within her achievements is bringing amazing people together to tackle big issues.
"My passion and my skills are seeing an opportunity, identifying a gap and bringing in the right people and then collaboratively coming up with a solution, but also driving that program to deliver maximum impact."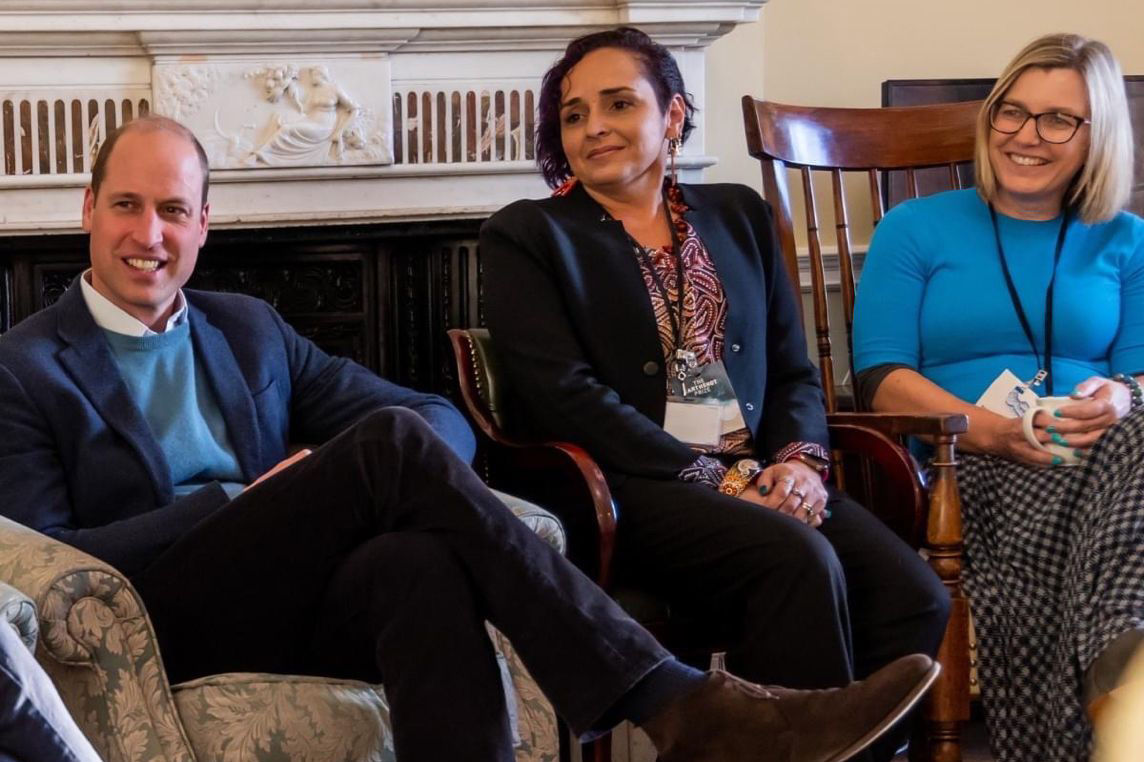 His Royal Highness the Prince of Wales, Larissa Hale and Theresa Fyffe at The Earthshot Prize Fellowship Retreat. Credit: The Earthshot Prize.
Theresa grew up away from the ocean in the Western Suburbs of Brisbane, Australia. Her grandparents lived in a caravan on the Gold Coast and she remembers many weekends spent with them wandering along the beach.
"From an early age, nature has been my happy place, whether it's walking in a National Park or swimming in the ocean. That's the place where I feel I'm at home," she says.
Inspired by her favourite book of the year, Remarkably Bright Creatures, Theresa says her favourite Reef animal is an octopus. "One of the main characters is a giant Pacific octopus and the research shows when they're in captivity they get to know each of the marine aquarium staff who look after their enclosures. They know who's got a sense of humour and who doesn't and they play different tricks on different people. They're incredible escape artists and they're really interesting in the fact they can change colour.
"I've had the opportunity to see them twice out on the Reef and I remember the way they morphed from being one shape and brilliantly coloured, to a grey cartoon arrow and it happened in the blink of an eye. They're a little bit otherworldly but they are really smart."
Prior to starting at the Great Barrier Reef Foundation, Theresa had only visited the Reef once. It was a Green Island visit with her four-year-old son where they ventured out on a glass-bottom boat and went snorkelling.
Having now spent a considerable amount of time there, Theresa says what she loves most about the Reef is that it's always different.
"People think of it as one big system, but everything is different. After 15 years, I continue to be surprised."