Project News ·
Data-driven decision making saves time
Richard Blanco and son Kienan rely on data to manage their farming business for economic and environmental sustainability.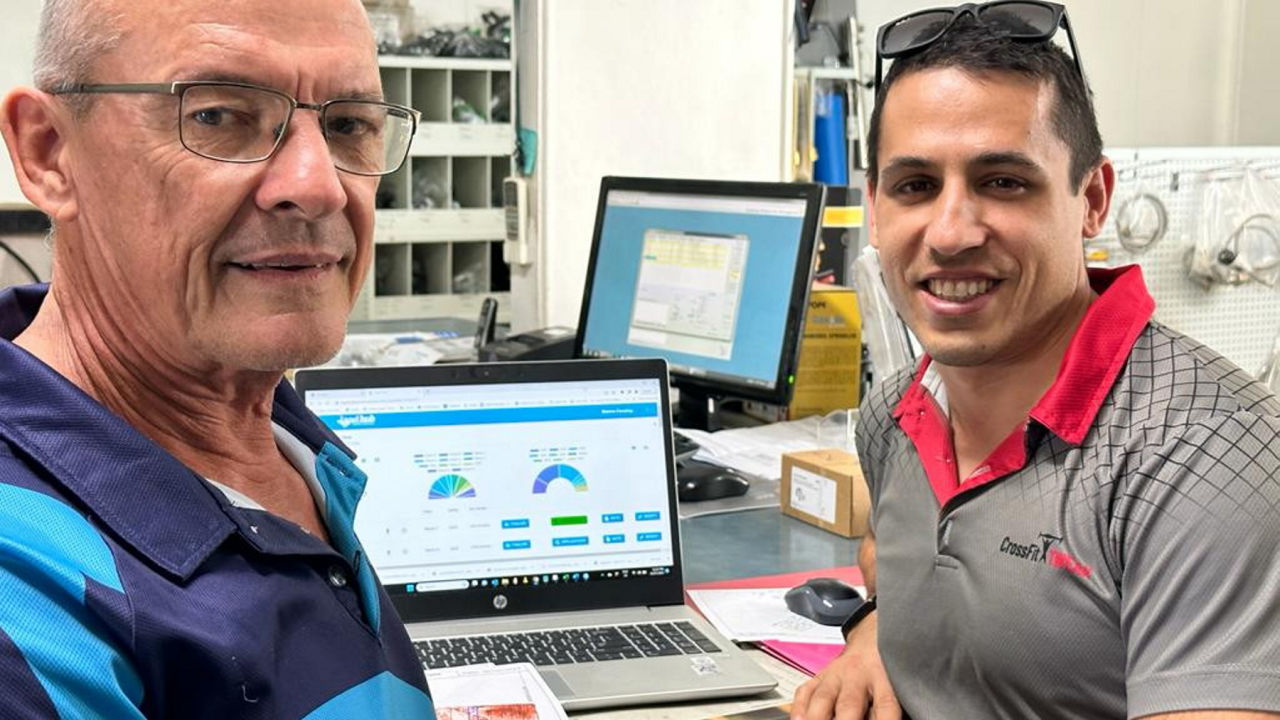 Richard and Kienan Blanco are juggling full-time, off-farm work and farming 400 ha of sugarcane in the Herbert region. They are also going through succession planning, with Richard transitioning the business management from his generation to the next.
Son Kienan, who is taking over farm management, has worked across industry projects looking at the profitability of precision farming and the potential savings that can be made in his role in the finance industry. Time management is crucial to the Blanco family. In 2022, they investigated the LAND platform as an all-in-one solution for fertiliser management on their farm.
Maintaining a live plan with record keeping is not only saving the Blancos time but meeting legislative requirements. Both Richard and Kienan can access the information online and easily make and see changes in real time.
"This removes the tedious nature of record keeping. No farmer wants to sit in the office at night writing out records of all the jobs he did that day. If it could be recorded at the click of a button on your phone while you're in the paddock, it seems ideal," said Richard.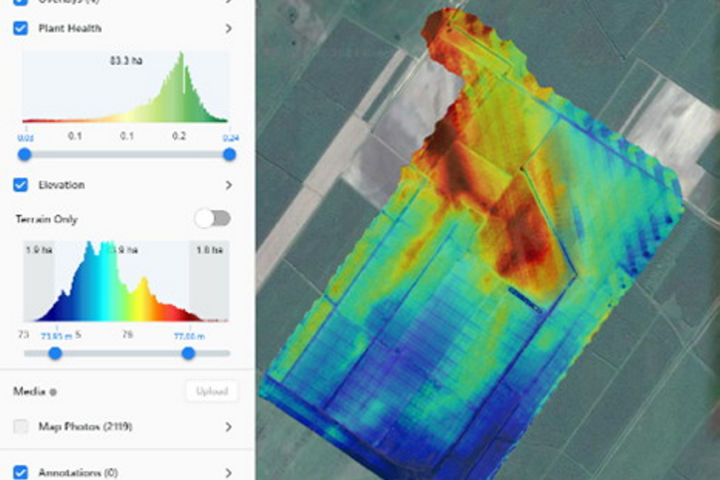 Elevation data. Credit: LiquaForce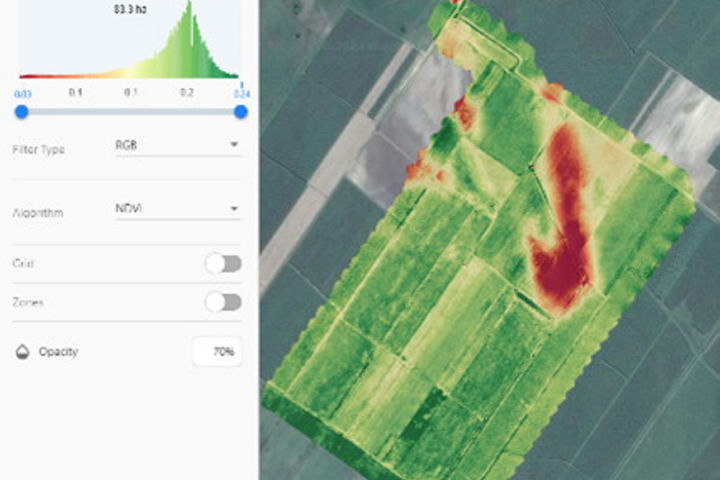 Normalised Difference Vegetation Index imagery. Credit: LiquaForce
Site-specific data to measure crop and soil health, and water movement has been fed into the LAND platform. Drone mapping the whole farm has provided multispectral imagery indicating crop health and water movement. Electromagnetic mapping using the topsoil mapper has identified changes in soil type and properties. Intensive soil sampling has been completed to ground-truth technological data. This year's fertiliser plan was developed using the combined results of the data collected to create a soil specific, tailored nutrient plan.
At this stage, the changes to fertiliser rates informed through soil depth analysis and crop parameters indicate a potential dissolved inorganic nitrogen saving of over 2,000 kg per year. While the value of this in-depth data analysis for decision making is undeniable, it comes at a high price. It is an investment worth making to inform critical decisions for sustainability, productivity and profitability of the farm.
Richard said he hopes the LAND platform incorporates chemical application management in the near future. "Having a platform that can handle all aspects of the cane farming operation would be a huge win for the industry. The younger generation thrive on technology, and everyone can make use of easily accessible information for fast and efficient decision making."
Using agronomic and technological support to better match nutrient application to crop requirements is not only supporting the sustainability of the farm but is also reducing fertiliser losses through runoff entering the Great Barrier Reef Lagoon.

Header image - Richard Blanco and son Kienan have a keen interest in data when managing their farming business. Credit: LiquaForce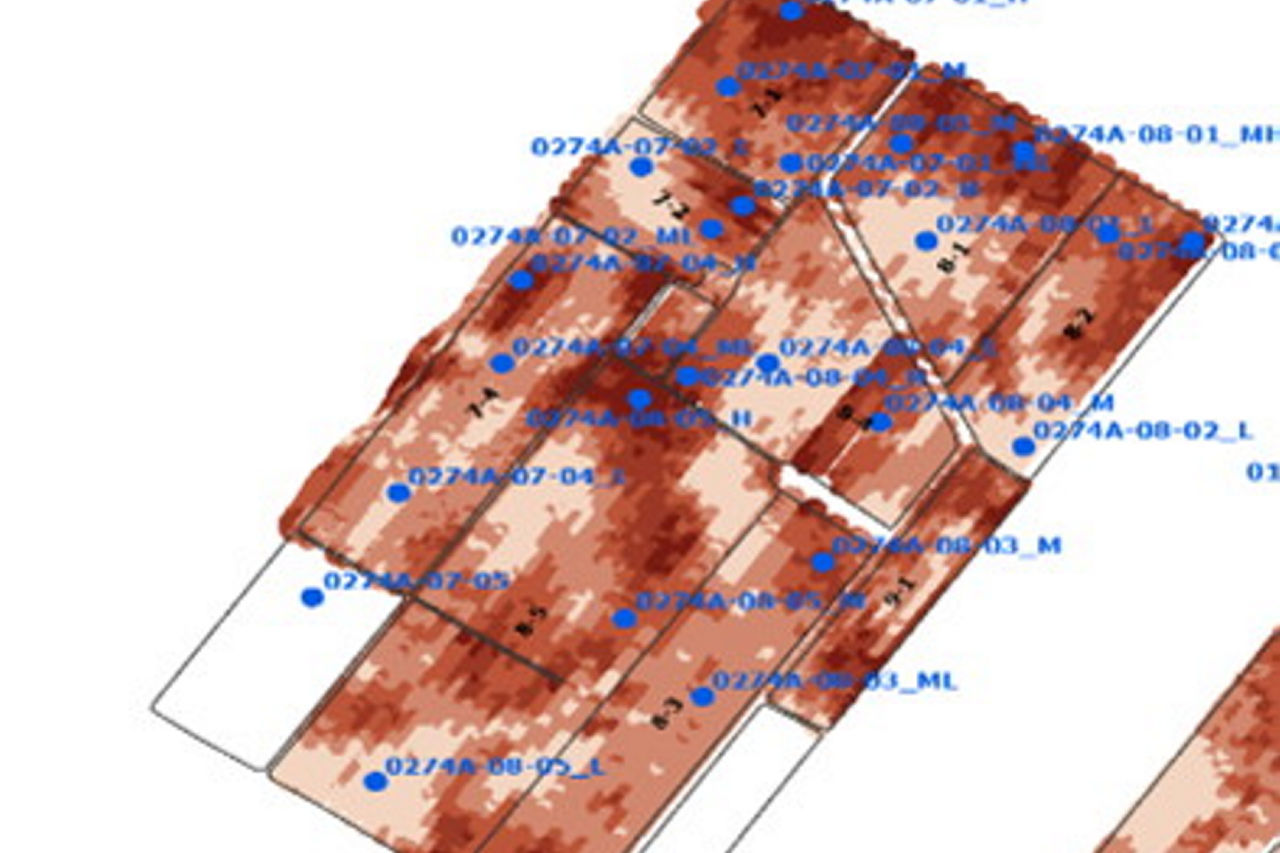 Electromagnetic soil mapping and soil sample locations. Credit: LiquaForce