Project News ·
Local Action project wrap:  Stories of impact
Fishing for the future: Promotion of Sustainable Fishing Practices
Impact Summary (Project funded 2020-2021)

This project brought the Douglas community together to create a sustainable fishing strategy that encourages both locals and tourists to help protect the Reef by through more sustainable fishing and boating practices. A range of people including Traditional Owners, recreational, commercial and charter fishers as well as community and management partners worked together to design the strategy and deliver a suite of educational resources, engagement initiatives and practical tools to help put the plan into action.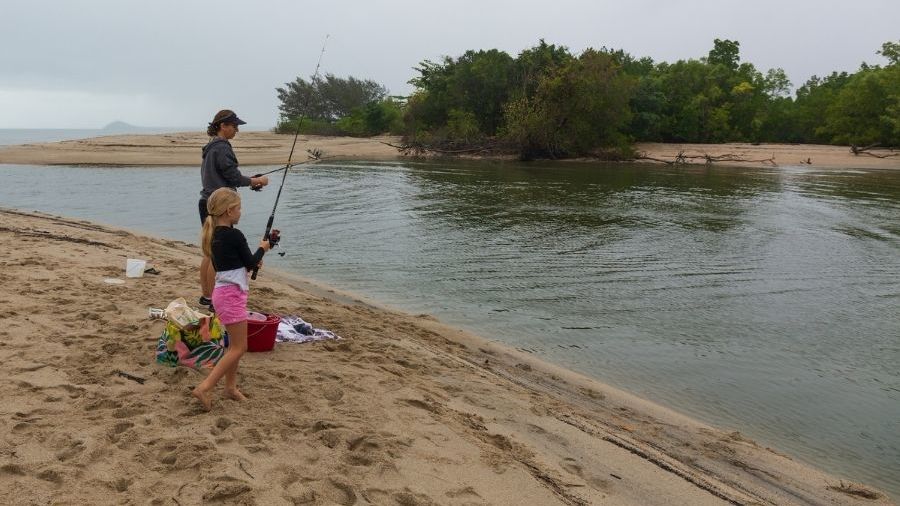 Port Douglas, the Great Barrier Reef and the fish it supports make up part of the region's cultural, social and economic identity. Yet locals were looking to do more as Reef stewards.
This project was led by Douglas Shire Council and championed by the Douglas Local Marine Advisory Committee which extends from the Bloomfield River in the North to Buchan Point in the south and includes the towns of Daintree Village, Mossman and Port Douglas together with Wangetti and Ellis beaches. It bought together a range of community sectors to protect the Reef by improving local fishing practices. Project activities encouraged both locals and tourists to use sustainable fishing and boating practices to protect aquatic habitats and fish populations.

"Sustainable fishing is everyone's responsibility. We want to encourage the local community and visitors to use sustainable fishing and boating practices to help our local fishery and protect the local marine animals and their habitat. Our work will support the Reef 2050 Long-Term Sustainability Plan and The Queensland Sustainable Fisheries Strategy 2017-2027 in addressing threats to the reef."

Melissa Mitchell, Douglas Shire Council's Sustainability Officer
The project launched with engagements across a diversity of groups including Traditional Owners, local businesses, and recreational, commercial and charter fishers. The community came together at two Fish for the Future in Douglas Shire workshops to hear from guest speakers and collaboratively discuss local issues.
As a result of the engagements and workshops, a Recreational Fishing Strategy and Action Plan were developed.
The 3-year "Fish for the Future Action Plan - Towards a community managed fishery" maps out a strategy to support the community's vision for: An abundant and resilient fishery cared for by the community, where the fishing experience is recognised and prized for the values it brings to the community.
"I am very excited that we're taking positive steps to implementing a suite of community-driven action-based measures to safeguard the future of our fisheries.''

Josh Gibson, Chair of Douglas Local Marine Advisory Committee
As a follow up step, a Fish for the Future Workshop involved Charter Fishers exploring the key issues and solutions for their industry. As a result, a Charter Fisher Working Group was formed, and a Code of Practice is now being developed.
Local youth had a chance to get involved through a Fishing for the future community event held at the Mossman Boating Fishing Club, where 33 children learned about the importance of sustainable fishing practices through games, interactive displays and a catch and release activity.
A best practice fishing guide for kids was developed, and a video was created and promoted on the Council's website that captured people's learnings on sustainable fishing practices from the event and the importance of sustainable fishing. As a result, Wonga Beach State School asked Council to do a presentation about sustainable fishing practices to over 100 students at the school.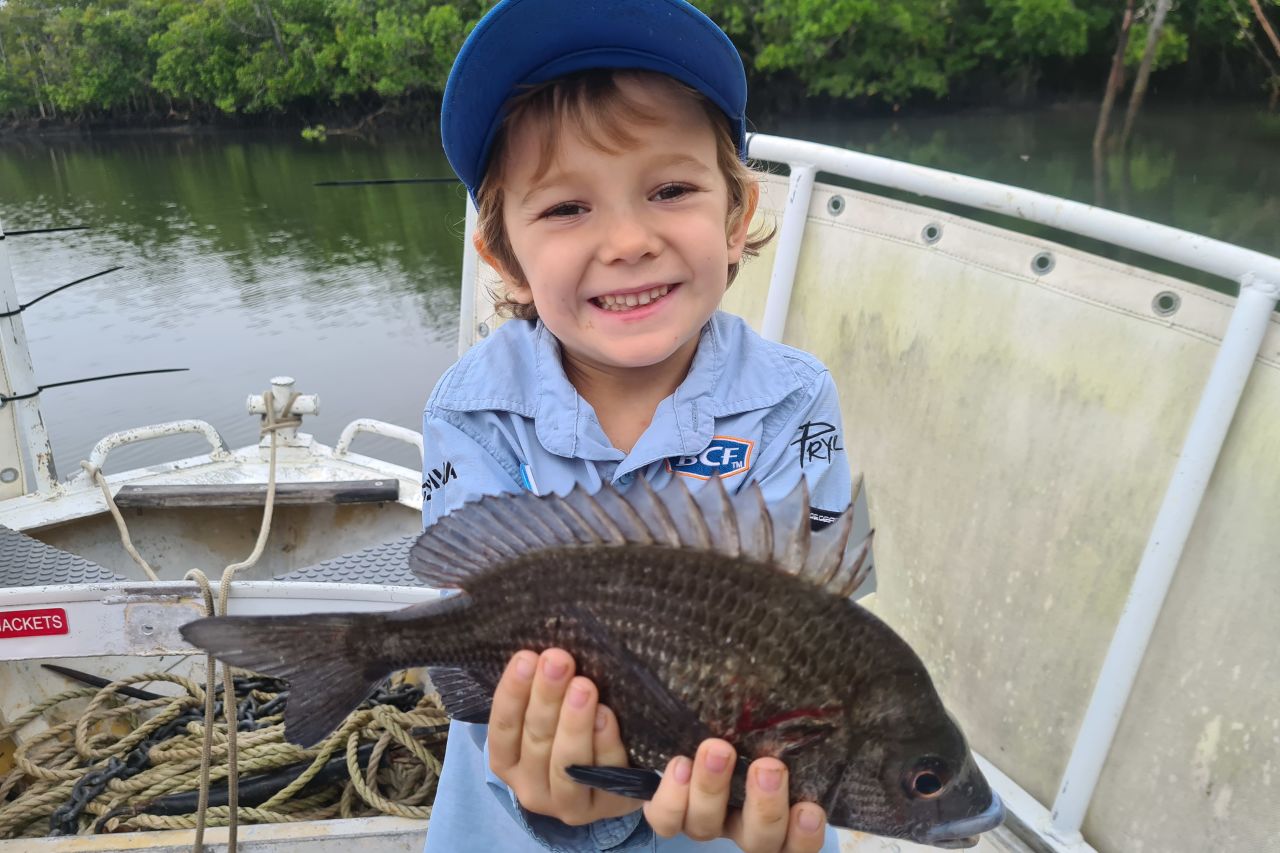 Kids had a chance to get involved in the project to protect fish for their future. Credit: Photo by Jordon Hack
"It was great to see the next generation of fishers starting their life's fishing adventure with their future and the future of the fishery a priority in their mind. The goal every child took away from the day was for "Every fish that we release to be a happy healthy fish."

Fishing for the Future event participant
The project's legacy will not only live on through the implementation of the strategy and action plan, but also through educational signage at local boat ramps and an online community hub.
This online community resource is intended to be a one-stop-shop for information - making it easy to access best practice education resources, links to information supporting compliance and incident reporting, and links to fishing information and charter operations.
Check out the community hub
"We are at a critical point for taking action, and we need to a collective effort to see real change. The Action plan provides a framework for the community to plan their fishing future on their terms.

It is supported by a significant community consultation process held to promote stewardship and best practice.

We all have an important responsibility to protect and nurture our precious marine ecosystem and work together to support our collective vision for an abundant and resilient local fishery."

Phil Laycock, Marine Biologist and workshop facilitator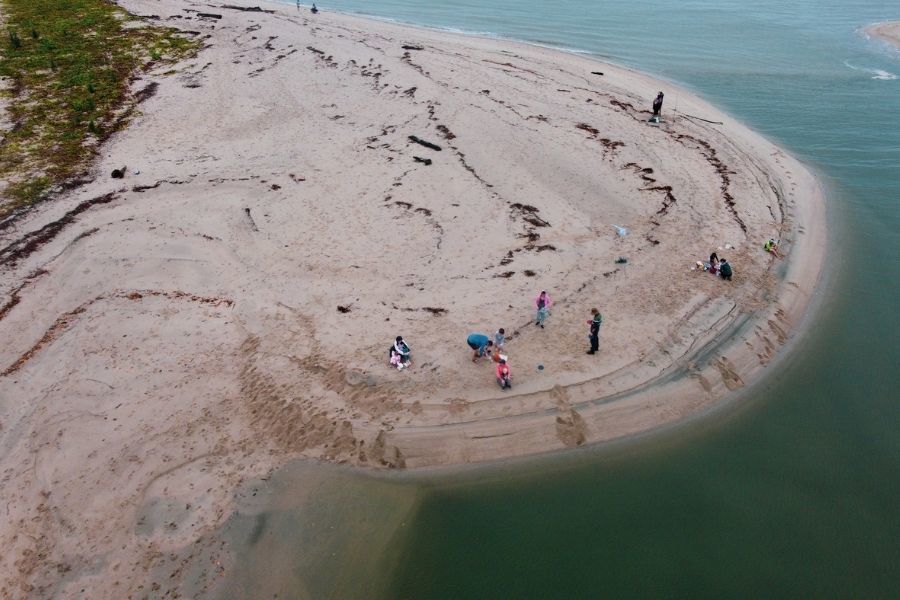 Credit: Douglas Shire Council
The Fishing for the Future project is funded by the partnership between the Australian Government's Reef Trust and the Great Barrier Reef Foundation with Douglas Shire Council and championed by the Douglas Local Marine Advisory Committee.
Kids Fishing for the Future workshop video by Douglas Shire Council