Innovation and Systems Change
There is a need for a transformational change in how water quality improvement activities are designed, funded, and implemented. We're supporting activities aimed at making this change a reality through an investment of $10 million. 
#The Innovation Program is designed to result in
new or better practices, tools and approaches for farming, grazing and land restoration that achieve better outcomes for the landholder while also improving water quality
new systems to support better decisions related to investing in water quality improvement, and
more funding sources to support water quality improvement. 

Four priority areas of investment have been identified.
Technology transformation
focused on applying new approaches to improving water quality that address the most critical needs and limitations in terms of lowering costs and/or improving the efficacy of interventions.
Sharing and management of industry and landholder-owned data
focused on technological challenges and opportunities associated with the breadth and resolution of the data needing to be collected, stored, curated, synthesised and utilised in a way that both protects and increases value across various sectors of industry and government.
Broad and local scale planning of future interventions
focused on Reef-wide, regional, and local planning and mapping to support prioritisation associated with future strategic investments, to assess the suitability of different interventions, and to guide the identification and implementation of specific on ground activities.
Innovative financing and funding initiatives
focused in increasing the potential sources of funding for water quality improvement activities, including through creating greater incentives to achieve an enduring improvement of land management practices.
Innovations in reducing erosion and fine sediment loss.
Innovations in cane growing and farm management.
Innovative financing mechanisms for improving water quality.
An open grant round was conducted in early 2020, with more than 120 proposals submitted. The following innovative ideas have been chosen through three priority themes with more to be announced shortly.
The majority of the funding available under the Innovation Program has now been committed and at this stage there is no plan for a further grant round.
Many funded projects have begun to show results that will have a real impact on the way we do things. Read more about the projects below. If complete, you can also find links to any resources the project has produced.
#Broad and local scale planning of future interventions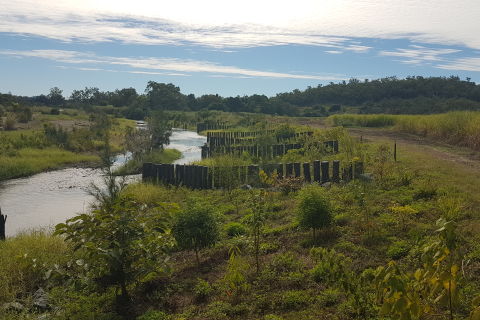 Alluvium
$200,000
Significant funding has been spent in recent years on pile field groynes as part of streambank restoration projects that aim to reduce sediment running off the Reef. Timber pile field groynes are a biodegradable engineering approach used to stabilise streambanks and aid native riparian vegetation establishment.
This project combined the latest river restoration science with advanced three-dimensional hydrodynamic modelling to explore improvements to the design of pile field groynes which will result in more cost-effective sediment reduction programs that improve the health of our Reef.
This project has been completed and the conclusions can be useful for improving cost effectiveness of streambank stabilisation projects that use groynes.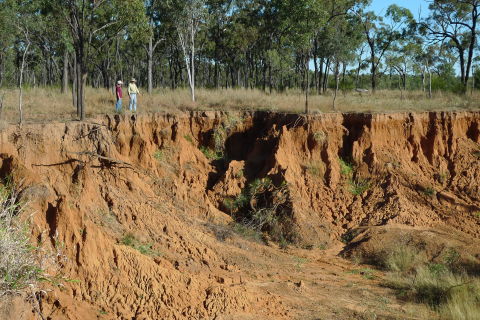 CSIRO
$350,000
Erosion control projects can achieve larger reductions in sediment running off to the Reef by targeting the most actively eroding sites. This project will provide greater information for agencies and landholders to engage in erosion control, allowing for better targeted and more cost-effective water quality improvement projects in the future.
CSIRO will combine multi-resolution and computationally efficient approaches to map and assess the erosion hazard of individual gully and stream bank features across large LiDAR terrain datasets.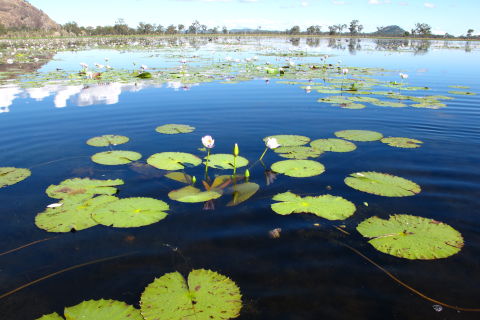 Department of Environment and Science
$100,000
Supporting the Queensland Herbarium to deliver a wetland capture app that will provide a service that verifies the types of wetlands in landscapes and provides a curated package of wetland and weed species management information tailored to those wetlands.

This will provide landholders with information to support wetland management planning to conserve or enhance wetland biodiversity and productivity. Compiling this information will contribute to more effective system repair planning and management at local, regional and state scales that will improve the quality of water flowing to our Reef.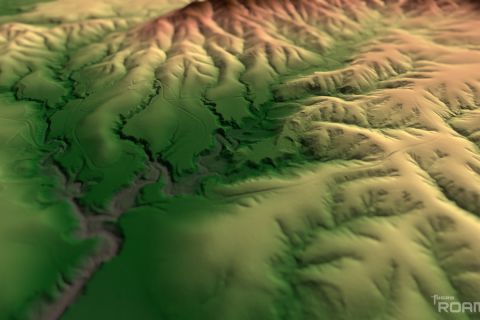 Griffith University
$580,000
Partnering with Fugro to fill a major gap in understanding of the source of fine sediment erosion that is degrading Queensland rivers and the Reef. This project will provide unprecedented access to 620 Tb of privately-held data collected for powerline asset management, equivalent to 71 years of continuous Netflix streaming.

Novel techniques in data handling will repurpose this big dataset for landscape analyses to measure and monitor riverbank and gully erosion. Unlocking this information will provide a technological breakthrough to significantly improve our ability to identify, quantify and prioritise erosion sites for Reef-wide water quality management.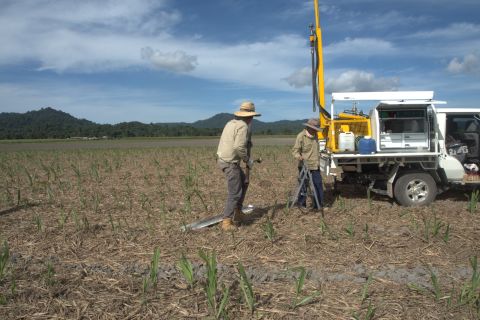 Jaragun Pty Ltd
$350,000
Partnering with the Qld Department of Natural Resources, Mines and Energy. to use state-of-the-art electromagnetic induction (EMI) technology combined with conventional soil surveys to develop detailed soil maps required by the sugarcane industry to implement precision nutrient management for a reduction in pollutants running off into the Reef whilst improving farm productivity.
This project will provide a repeatable methodology with the mapping products immediately available to support industry implementation of Six Easy Steps across the Wet Tropics - a Great Barrier Reef hotspot for dissolved inorganic nitrogen runoff.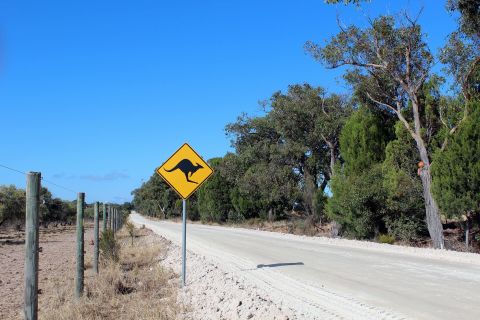 Cleaner Road Runoff
Local Government Association of Queensland (LGAQ)
$1,500,000
Across all the 35 Reef catchments, there are thousands of kilometres of state and local government unsealed roads. Traffic movements and runoff, particularly in the wet season, contribute to gully erosion and watercourse sediment loads. As a rough rule of thumb, unsealed roads can be expected to shed 25mm of pavement surface depth over a year.

This project aims to achieve a measurable contribution to reducing sediment loads in key catchments through developing baseline data of unsealed road surface erosion and sediment contribution, a methodology for identifying risk areas, best practice approaches for repair and management of unsealed roads, active engagement from road managers, and measurements of water quality benefits derived from improved management.